A Roundup Of The Historic 2020 Emmy's Best Speeches, Messages, Moments, And All-Too-Relevant Jokes
In case you missed them, we're bringing you the highlights of "The Pandemmys," the first of Hollywood's major awards ceremonies held online!
It's never a bad time for firsts, even when it comes to a cultural institution as old as Hollywood.
This year, Tinseltown hosted its first-ever virtual awards ceremony that came in the form of none other than the 72nd Emmy Awards! That's right, most, if not all elements of the evening were executed online, giving a taste of what the Golden Globes and the Oscars might be like, too, should the COVID-19 crisis stick around for much longer than anticipated.
Sans red carpet arrivals, after-parties, live acceptance speeches, hilarious presenter banter, and panning cameras broadcasting closeup shots of the industry's biggest and brightest in the audience, the 2020 Emmy Awards was definitely different to say the least, but successful and most importantly, entertaining, nonetheless.
Jimmy Kimmel carried the full weight of the ceremony on his shoulders as the event's live host; trying his best to engage audiences at home and juggle hundreds of video calls in the background in the midst of delivering jokes (that were well-received, we might add), he did a pretty good job at setting the standards for a pandemic-prepared Hollywood event host.
We've rounded up the highlights of the virtual ceremony below. Check out what you might have missed!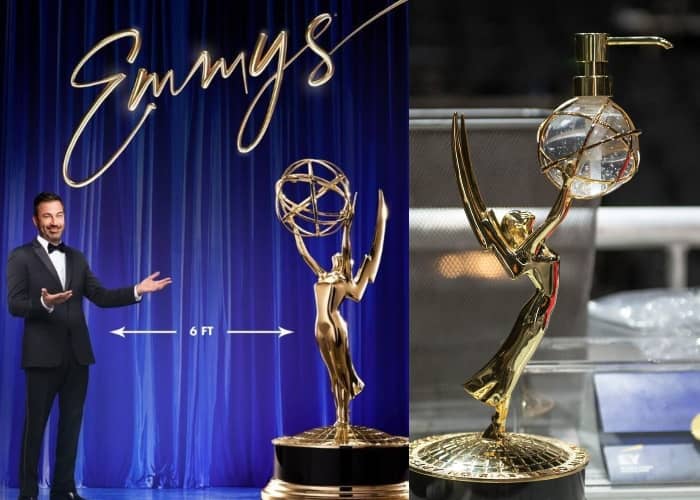 the 2020 emmys' biggest highlights
the 2020 emmys' biggest highlights
For the full experience of Jimmy's hosting below, check out the opening monologue with all the hilarious jokes you may have missed!
Lead photos from @televisionacad @variety