The Hottest And Cutest Second Male Leads We Love
While we're crazy about the male leads in the following dramas, we also found ourselves rooting for the second male leads
Love triangle is a common plot device. Oftentimes, while we want the male lead to end up with the female lead, our hearts also ache for the second male lead and his unrequited love.
Classic K-Dramas like Autumn in my Heart, Stairway to Heaven, Coffee Prince, Boys Over Flowers, My Girl, and You're Beautiful all have that.
Now, we're currently hooked on another series wherein the love triangle is crucial to the whole narrative: To All the Guys Who Loved Me (also called Men Are Men). The series stars Hwang Jung-eum (Seo Hyun-joo), Yoon Hyun-min (Hwang Ji-woo), and Seo Ji-hoon (Park Do-gyeom). Seo Hyun-joo is a webtoon producer. She grew up with Park Do-gyeom, the son of her mother's late friend who is now a well-known webtoon artist. As they've known each other for so many years, they've treated each other as siblings, only he started developing feelings for her. The two cross paths with Hwang Ji-woo, the CEO of a successful pharmaceutical company that branches out into producing webtoons. He taps Seo Hyun-joo to be the team leader of this new business venture, along with Park Do-gyeom as one of the artists in their roster. It turns out, however, that the reason for founding this new department is Hwang Ji-woo's long-time love for her. And as the story unfolds, it's established that it's not only these three characters' present lives that are entangled, they're also related in their past lives.
Now, this brings us to what is known as the second lead syndrome. It's the term used for when the second male lead's character is likable and lovable viewers find themselves rooting for him as the female lead's partner.
In the love triangles in K-Dramas, it's very likely that both the male lead and second male lead are handsome, smart, charismatic, and have a nice personality. If you were in the female lead's shoes, you'd have a hard time deciding on who to hold on to and let go of.
Since we're getting this vibe in To All the Guys Who Loved Me—because Park Do-gyeom is such a great catch, only Hwang Ji-woo is the one fated to be with Seo Hyun-joo—we've gathered the hottest and cutest Korean actors we fell in love with as second leads.
Check out the gallery below:
*Note: The K-Dramas that we included are only those from 2010 to 2020.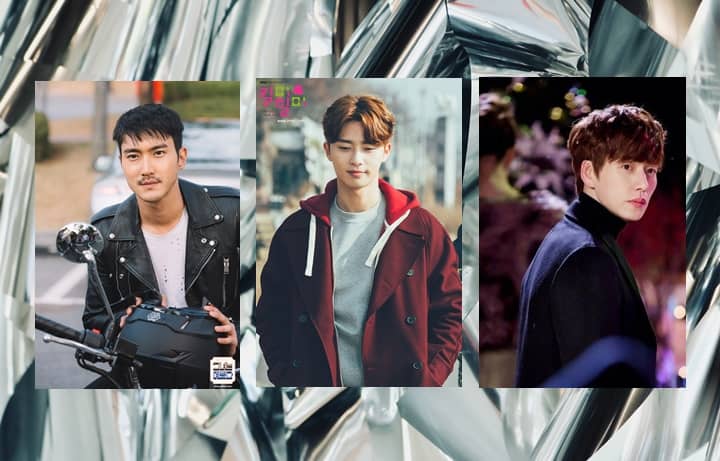 Korean Actors: Second Leads
Korean Actors: Second Leads
Who's your favorite second male lead and why? Let us know by commenting on our Facebook post on this article!
Lead photos from MBC, Madison Inouye via Pexels