7 Things We Discovered About Hwang In-Youp At His BYS Fun Meet In Manila Press Con
We fell in love with this heartthrob even more, as we found out more about his experiences in the Philippines, his skincare regimen, and his take on "being yourself"
Hwang In-youp graced a press conference earlier today, ahead of his BYS Fun Meet tonight. Clad in a light gray pantsuit with an inner white shirt, the 31-year-old Korean model, actor, and singer looked handsome and dapper, with a noticeably flawless skin.
At the event hosted by Sam Oh, we learned more about this heartthrob and fast-rising leading man, who currently stars in the legal/romance/melodrama Why Her:
On returning to the Philippines
Hwang In-youp was born in Gyeonggi-do, South Korea on January 19, 1991. But, he studied and lived in Davao, Philippines for four years. Greeting the members of the Philippine press, he said as translated by Sam Oh, "Hwang In-youp said that first of all, he's very happy to be back in this country that he loves. And last night, he arrived at 10:30 in the evening and he was so surprised to see his fans who were there waiting for him." He also added that he hopes that his Filipino fans and friends could one day come over to Korea as well, and maybe get the chance to spend some time with each other. "He's hoping that those days will come soon," he told the host.
On how he feels to be back in the country
"Yes, I did live in Davao for four years, and it's been about 10 years since I saw my friends but we still keep in touch," he said, adding that some of his friends have become professors and some are living and working abroad. Sam continues to share Hwang In-youp's translated answer: "He'd love to go back to Davao, although yes, he loves Manila too, Davao has a special place in his heart because he lived there."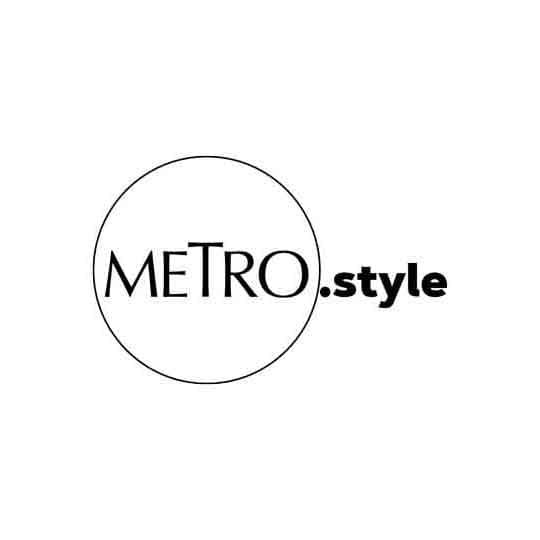 Hwang In-youp with his interpreter and host Sam Oh | Photo by Grace Libero-Cruz
On planning to secretly visit the Philippines again
Since his schedule for this fun meet is pretty tight, Hwang In-youp won't get some free time for leisurely trips around the country. But, he did express his interest in coming back to the Philippines, and mentioned that he could go on a "secret side trip" to Davao. He also shared that he's been to Baguio before, but would like to visit Cebu and Boracay one day. On the topic of trips, back home in Korea, he revealed that since he loves the night view, he likes to drive around by himself with some good music in the background.
On his skincare regimen
"Of course, you have to use BYS, that's the secret," he says. "As a young child, every time we would step out, my parents would always put sunscreen on me, and that has become a habit. I maintain that to this day. And if I have an outdoor shoot that day and I was under the sun a lot, I was exposed to a lot of UV rays, I usually have a hydrating mask when I get home at night. And probably the most important thing is a positive attitude." The Korean heartthrob also added that finishing his shower with a cold water on his face and putting on lip balm are part of his skincare regimen.
On his favorite BYS product that he can recommend to fans if they can only buy one item
The True Beauty actor and BYS ambassador couldn't pick just one product to recommend, especially since he's one to take his skincare routine seriously. "It's a regimen. It's a line of products," he says through host Sam. "He believes that you need to use the toner, the serum, the lotion, and the cream to get the full effect."
On what he can share with his fans about celebrating themselves
BYS stands for "Be Yourself." The brand is all about championing love for oneself through cosmetic and skincare products that enhance the wearers' natural features. Hwang In-youp shared his philosophy on "being yourself," saying, "I think as you live life, you get to a point where you become very critical of yourself and maybe even hate yourself and I think it's really important to switch that paradigm to loving yourself because it is only in loving yourself that you are able to go to the next step, which is loving others."
On what he misses about the Philippines
Not only does he appreciate the weather in the country, he also loves Filipino food and mentioned Jollibee and Chowking as his favorites. He also remembered enjoying the mango float his English tutor would make for him here, as well as the Philippine pineapple, dried mango, and the street food kwek-kwek (fried orange quail eggs).
Hwang In-youp initially pursued modeling before making his acting debut with the lead role in the web drama, W.H.Y. After which, he has appeared in a number of television dramas including Freshman (2019), The Tale of Nokdu (2019), and 18 Again (2020). He gained further recognition in True Beauty (2020), which is based on the Line webtoon of the same title. This year, he starred in the mini series The Sound of Magic and currently headlines the K-drama Why Her.
He will hold his BYS Fun Meet tonight, 6PM, at the New Frontier Theater.
Lead photos from @byscosmetics_ph