Hyun Bin And Son Ye-Jin Are Together In A Smart TVC!
Another dream of #BinJin shippers came true with this joint Smart TVC. Talk about a Valentine's Day treat!
First, it was Hyun Bin. Next, it was Son Ye-jin. Now, it's BinJin in a joint Smart TVC—yes, for real, they're together in one frame!
Today is Valentine's Day, and mobile services provider Smart Communications, Inc. prepared this very special gift that came via a three minute-and-ten-second-long announcement/premiere + joint TVC starring the Crash Landing on You leads. The TVC itself is one minute-long. The chase has indeed come to an end, and the inevitable finally happened.
The TVC—which features Ben & Ben's original song "Inevitable" in the background—sees the two searching for each other in a crowded city aided by 5G technology. Their pairing in this commercial evokes a sense of doing the impossible, much like how subscribers are able to achieve more when they are connected to Smart 5G. Ben & Ben purposely wrote the music for this TVC in partnership with Smart.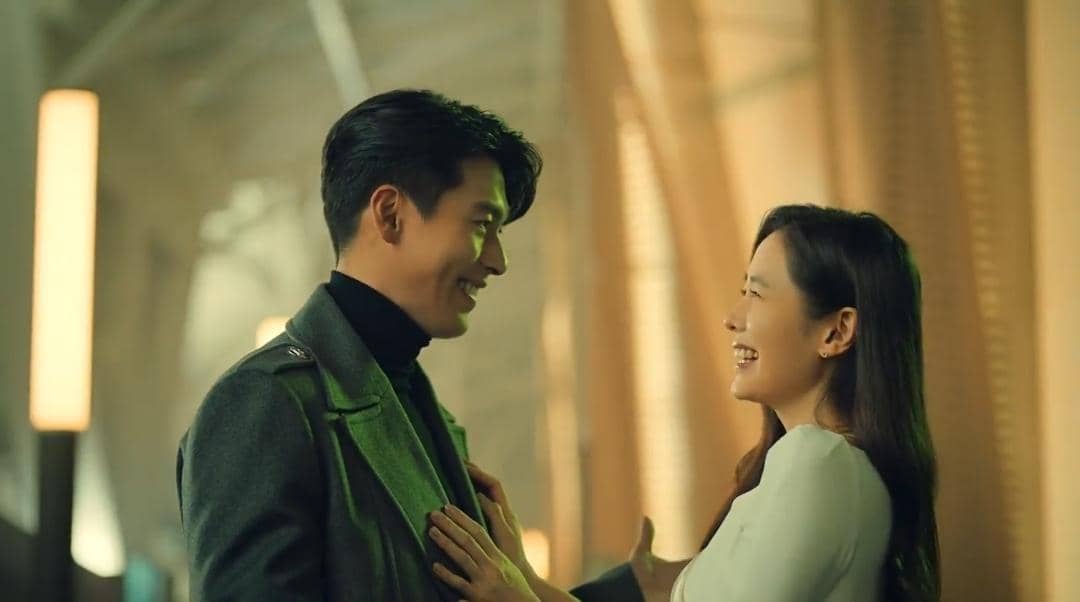 Teasers were revealed every day since February 10 until Hyun Bin and Son Ye-jin's joint Smart TVC was finally revealed on February 14, serving as the climax to this trilogy of a TVC. This comes just less than a year since the individual TVCs of Hyun Bin and Son Ye-jin were launched in May 29 and August 3 last year, respectively.
After Son Ye-jin's TVC was released—with its last scene showing Son Ye-jin riding the motorcycle and stopping by a black luxury sports car that seemed to be the same one Hyun Bin used in his Smart TVC—their fans had been hoping, praying, and wishing out loud and clear for a joint TVC starring the two, using the hashtag #InSmartWeTrust.
The BinJin couple first worked with each other in the 2018 movie The Negotiation then, of course, 2019's Crash Landing on You.
Hyun Bin and Son Ye-jin's joint Smart TVC officially marks their third project together. This huge BinJin Valentine's Day treat is still fresh from the Internet-breaking news that made headlines on January 1, when Hyun Bin and Son Ye-jin were revealed to be a real couple by media outlet Dispatch. Their agencies, VAST Entertainment and MSTeam Entertainment, confirmed the news. VAST revealed that the Hallyu stars "formed a relationship through work which developed into lovers with good feelings after their drama ended."
Hyun Bin and Son Ye-jin's joint Smart TVC is indeed the best Valentine's Day treat for #BinJin shippers.

Happy Valentine's Day everyone!
Photos from @livesmart