In Photos: JC de Vera And Rikkah Cruz's Pre-Nup Photo Shoot Highlights The Beauty Of Manila
The highlight of their engagement photo session is the series done at the rehabilitated Jones Bridge
Manila has been out there looking exceptionally beautiful, and what better way to show the historical city off than to feature it in your pre-nup photo shoot?
That's what actor JC de Vera and non-showbiz fiancée Rikkah Cruz have done, making the rehabilitated Jones Bridge—among other locations around the old Manila area like Intramuros and Manila Cathedral—the backdrop of their love. With art direction by Rabbithole and NicePrint's Charisse Tinio, the photos captured both the beauty of the venues and, more importantly, the love between the soon-to-be Mr. and Mrs.
The Manila of Nick Joaquin's affections is prominently featured in the couple's gorgeous pre-nup, as JC looks debonaire in a suit by Edwin Tan and Rikkah impeccably beautiful in an intricate gown designed by Francis Libiran; fashion stylist Cath Sobrevega was in charge of their wardrobe. Twinkle lights dot the photos taken in the evening while the sun casts a beautiful, soft glow over the couple in the daytime, where Rikkah's radiance was also complemented with an ethereal buttoned-cuff gown by Joe San Antonio.
As it turns out, the concept of the shoot proves to be perfectly aligned with the bride-to-be as JC describes as someone who's a "very classic old soul."
In his interview on Tonight With Boy Abunda, JC shared that he and Rikkah started out as friends. They've known each other for about seven years, but they were both in other relationships then. When they saw each other again, the opportunity couldn't have come at a better timing because they were both single. It was the right time, and to them, it felt absolutely right to be with each other.
JC and Rikkah have a daughter named Lana Athena, who will be a "little bride" at their upcoming wedding.
Check out the photos from their shoot in the gallery below: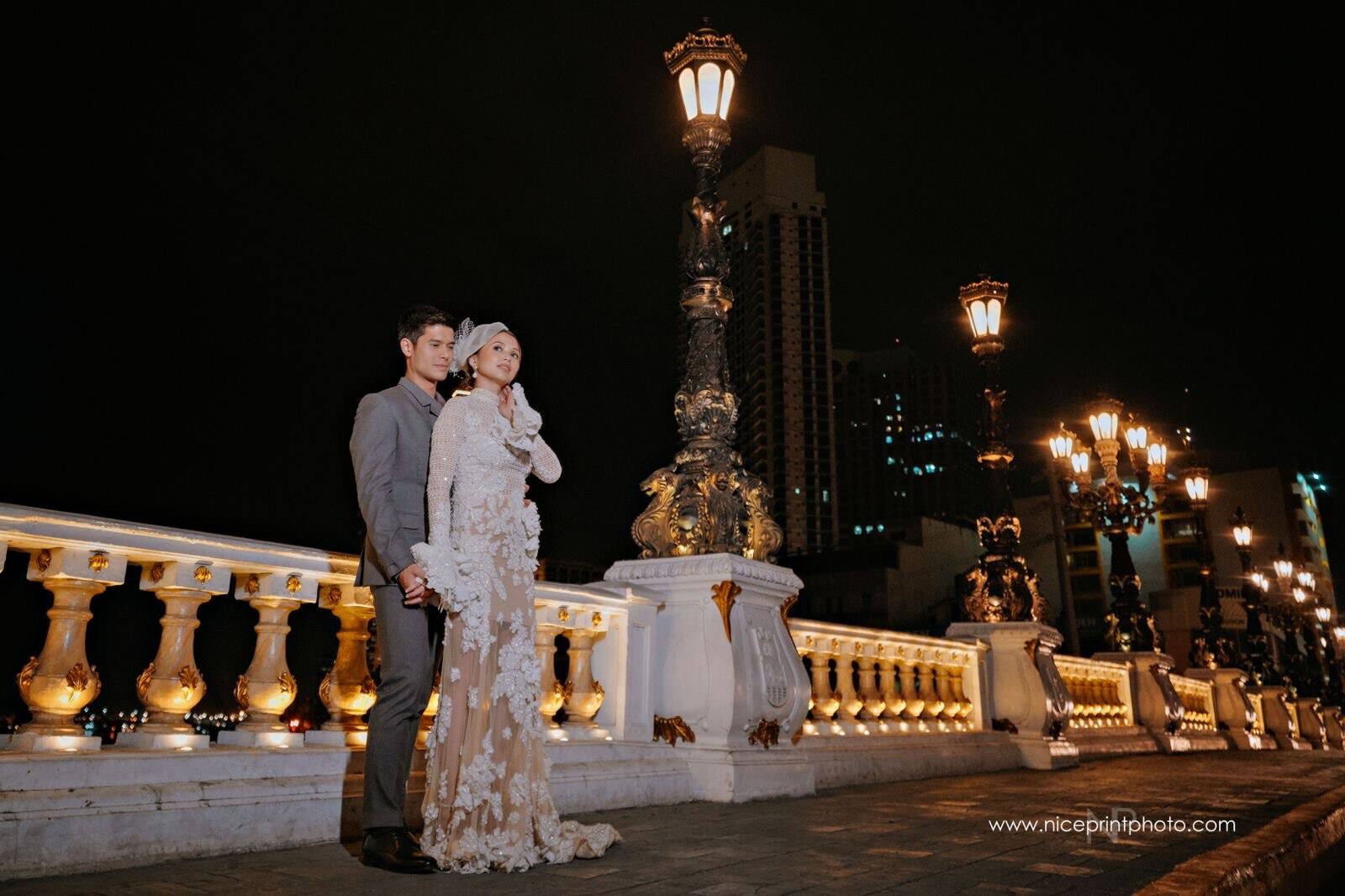 Photographs by Nice Print Photo