8 Inspiring Quotes From "The Broken Marriage Vow" Star Jodi Sta. Maria
As she celebrates her 39th birthday today, we look back on some of the meaningful things she shared with us in our exclusive interviews with her
Mother, actress, student, travel buff, and entrepreneur Jodi Sta. Maria has many things she is grateful for. And today, on her 39th birthday, she acknowledges them all.
"Looking back in the last 39 years of my life, I am grateful for the many small victories, extraordinary adventures, even the hardships and failures. I am thankful to all the people I have crossed paths with, for giving me a part of themselves and enriching my heart and soul. I am grateful everyday for these experiences," she writes on Instagram.
This special occasion ushers a new chapter in this multifaceted woman's life—one that's sure to be full of new adventures and happier memories, be it in her personal or professional life.
Aside from the new experiences that come with being a mother to a teenage son, Jodi's career is in full swing as well. Shortly after starring in the hit teleserye Ang Sa Iyo Ay Sa'kin, she was handpicked to lead the cast of the Philippine adaptation of Doctor Foster titled The Broken Marriage Vow as well.
She's also about to graduate with a degree in BS Psychology from Southville International School and Colleges, where she recently survived a 3-hour thesis defense. Jodi shares on Instagram, "I must say the sleepless nights, the sacrifices, the hours spent in front of the computer to source out materials for my paper, were worth it. Marching soon!"
Jodi has had her fair share of ups and downs, but what's important is that every time she stumbles or encounters challenges, she makes sure to get back up. And one thing that is admirable about her is that when she puts her mind and heart into something, she really sees it till the end.
Through the years, this Metro cover girl has always inspired us. To pay tribute to Jodi Sta. Maria on her birthday, we're sharing with you some of her quotable quotes from our past interviews with her.
Check the gallery below: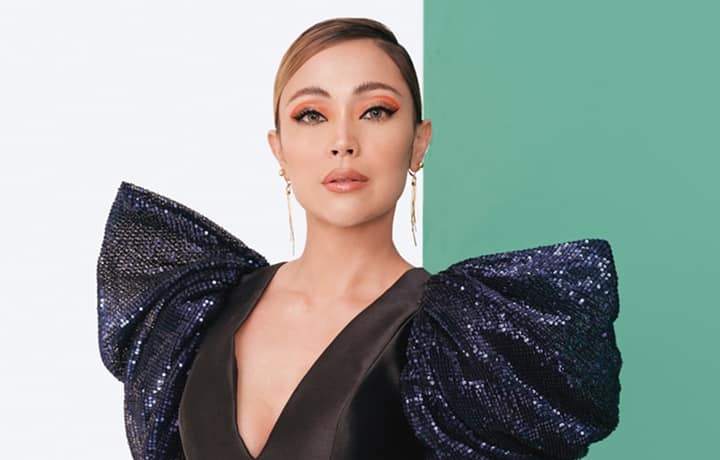 Inspiring Quotes From Jodi Sta. Maria
Inspiring Quotes From Jodi Sta. Maria
Happy birthday, Jodi!
Lead photo by Cha Lico-Santos