The "Itaewon Class" Cast Members And Their New Projects That You Should Check Out
We're revisiting the cast of this hit K-drama, as it celebrates its first anniversary today. We're glad that many of them have new K-dramas and films this year
Hit K-drama Itaewon Class is celebrating its first anniversary today!
The Park Seo-joon starrer premiered in January 31, 2020 and aired until March 21, 2020. It was just about to end when the COVID-caused community quarantine was implemented in Luzon, so both longtime and new K-drama fans had a lot of time to catch up on it and binge-watch.
After Crash Landing on You, which wrapped up in February 16, 2020, Itaewon Class was the next K-drama that got Filipino viewers talking and fangirling. It wasn't hard to see why the series was loved and appreciated. The heartbreaking episode 1 quickly sparked interest, one that was sustained all the way to the heartwarming finale.
It's a K-drama that zooms in on the competition between the self-made CEO of top food company Jangga Group (Jang Dae-hee, played by Yoo Jae-myung) and the up-and-coming restaurateur and owner of Itaewon-based bar-restaurant DanBam (Park Sae-royi, plkayed by Park Seo-joon). But at the core of this intense business rivalry are stories about family relationship, friendship, teamwork, leadership, and self-worth.
It also features cast members Kim Da-mi, Kwon Nara, Ahn Bo-hyun, Kim Dong-hee, Lee Joo-young, Ryu Kyung-soo, Chris Lyon, and Kim Hye-eun.
Rediscover the cast members of Itaewon Class below and find out the new projects they worked on and are set to come out with: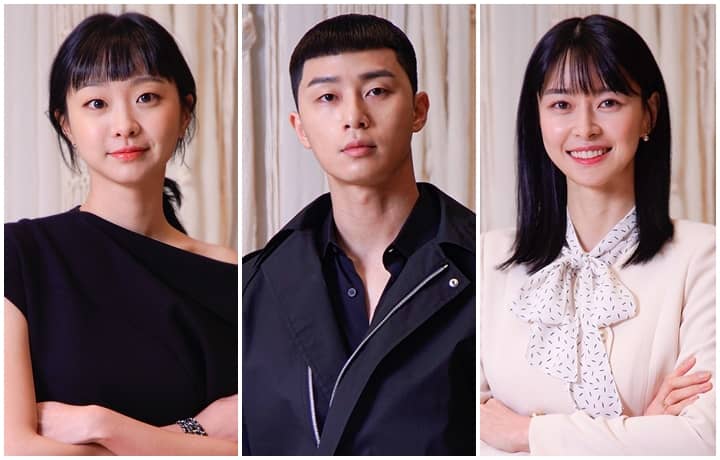 The "Itaewon Class" Cast Members' New Projects
The "Itaewon Class" Cast Members' New Projects