In The Spotlight: Get To Know The Supporting Cast Members Of "It's Okay To Not Be Okay"
Aside from lead stars Kim Soo-hyun, Seo Ye-ji, and Oh Jung-se, these supporting cast members deserve attention (and credit!), too! We'll miss the cast of this series for sure!
Die hard K-Drama fans know the feeling all too well. Every time a particularly good series comes to an end and a cast takes their final bow, it almost feels like having to part ways with good friends. Getting attached to fictional characters is a real thing for K-Drama audiences, and that definitely holds true for having to bid farewell to the stars of It's Okay to Not Be Okay!
The hit K-Drama that wholesomely tackles mental illness and the difficulties experienced by those diagnosed with psychological disorders concluded on August 9 to the rousing applause of a worldwide audience. A show that examines the human condition as closely as it does couldn't have been possible without the stellar work of the actors and actresses who breathed life into the show's characters, making it extra hard to say goodbye to this ensemble.
To help cure your post-series finale blues, we put together a little gallery of the drama's supporting cast members, who helped make
It's Okay to Not Be Okay
as epic was it was. Read about them below!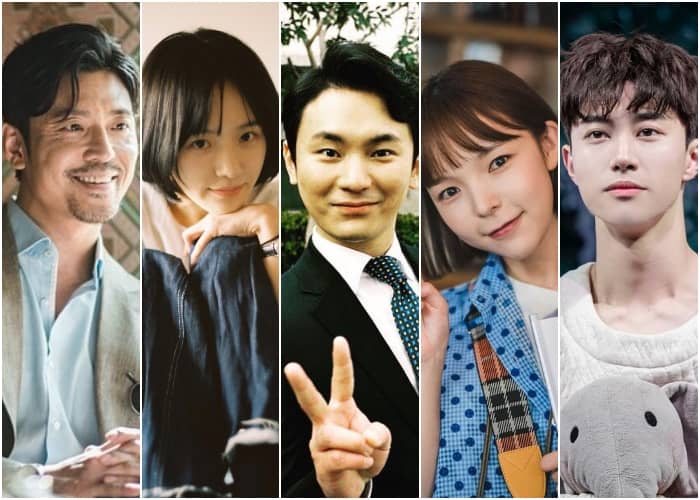 IOTNBO Supporting Cast
IOTNBO Supporting Cast
The roundup can't possibly be completed without Kim Chang-wan, who plays Oh Ji-wang (the director of OK Psychiatric Hospital), who's actually more bad*ss than he reveals onscreen. He and his two brothers had grown up aspiring to become rock stars, and that's exactly what they did! They called their band Sanulrim where Kim Chang-wan filled the roles of guitarist and lead vocalist, and they remain to be one of South Korea's most influential rock acts of the 20th century. Kim Chang-wan has proven to be incredibly versatile throughout his career, not only making music (he still plays, and he actually had a scene in IOTNBO where he sang and played the guitar too!), but also doing theater work and continuously appearing in TV and film since 1980. He and IOTNBO co-star Kim Soo-hyun worked with each other in the K-Drama My Love from the Star back in 2013 as well.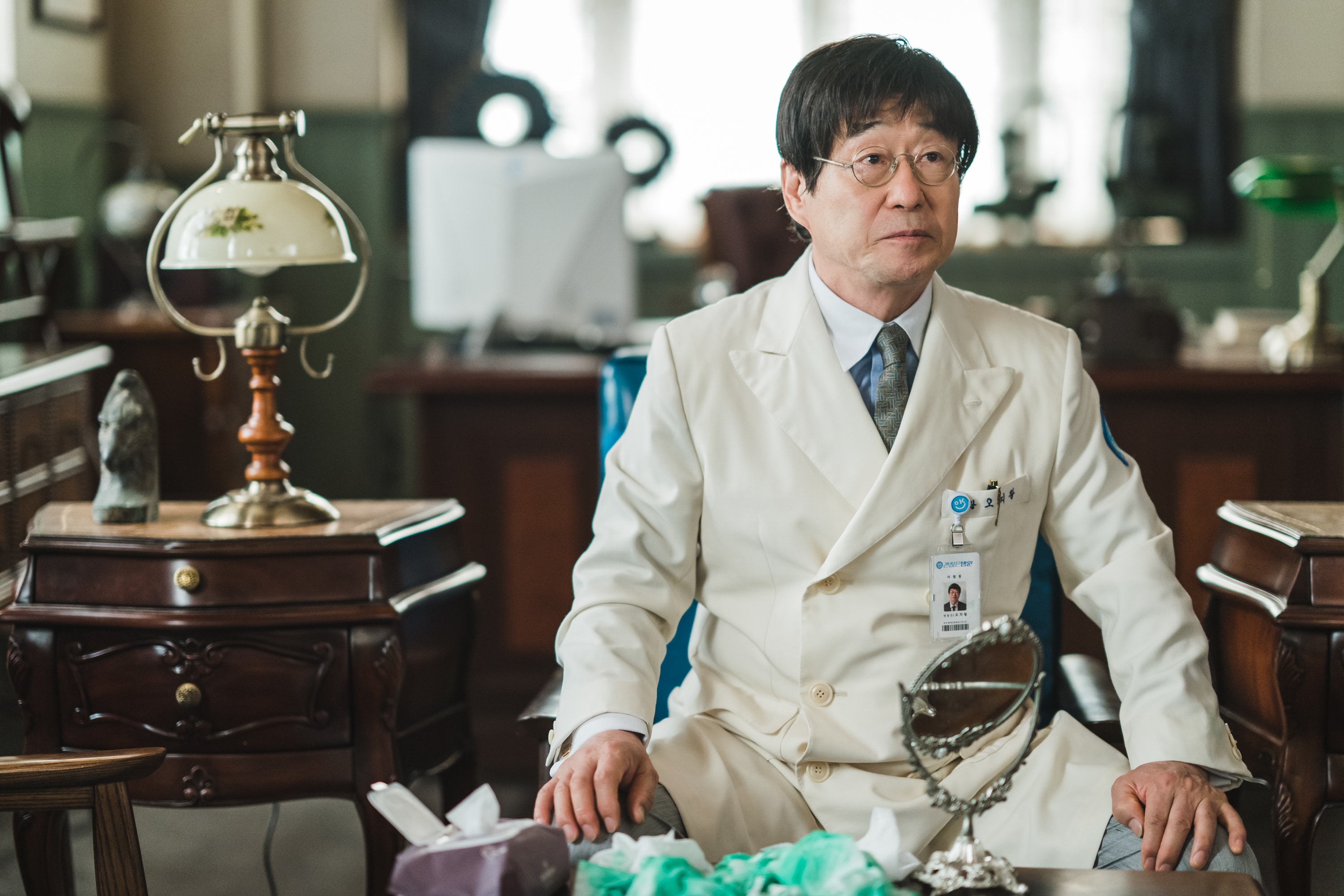 Photo courtesy of Netflix
There's also Jang Young-nam who played Park Haeng-ja (the head nurse in OK Psychiatric Hospital), a theater actress who eventually transitioned to TV and film. Her last onstage appearance was in 2011, and has since made a name for herself with both lead and supporting roles. She's been nominated for her performances at least 25 times by multiple award-giving bodies since 2000, showing just how skilled she is in any medium.
Photo courtesy of Netflix
Last but not least is
Lee Eol,
who plays Ko Dae-hwan (the father of Seo Ye-ji's Ko Mun-yeong). As the second to the oldest member of the cast, it was easy for Lee Eol to take on the unofficial role of everyone's work dad and unsurprisingly, most of his TV and film roles have all required him to play roles needing a commanding onscreen presence. For younger generations, it was a real treat to be introduced to the screen actor whose career began in the early 90s and saw a 10-year break from 2009 to 2019.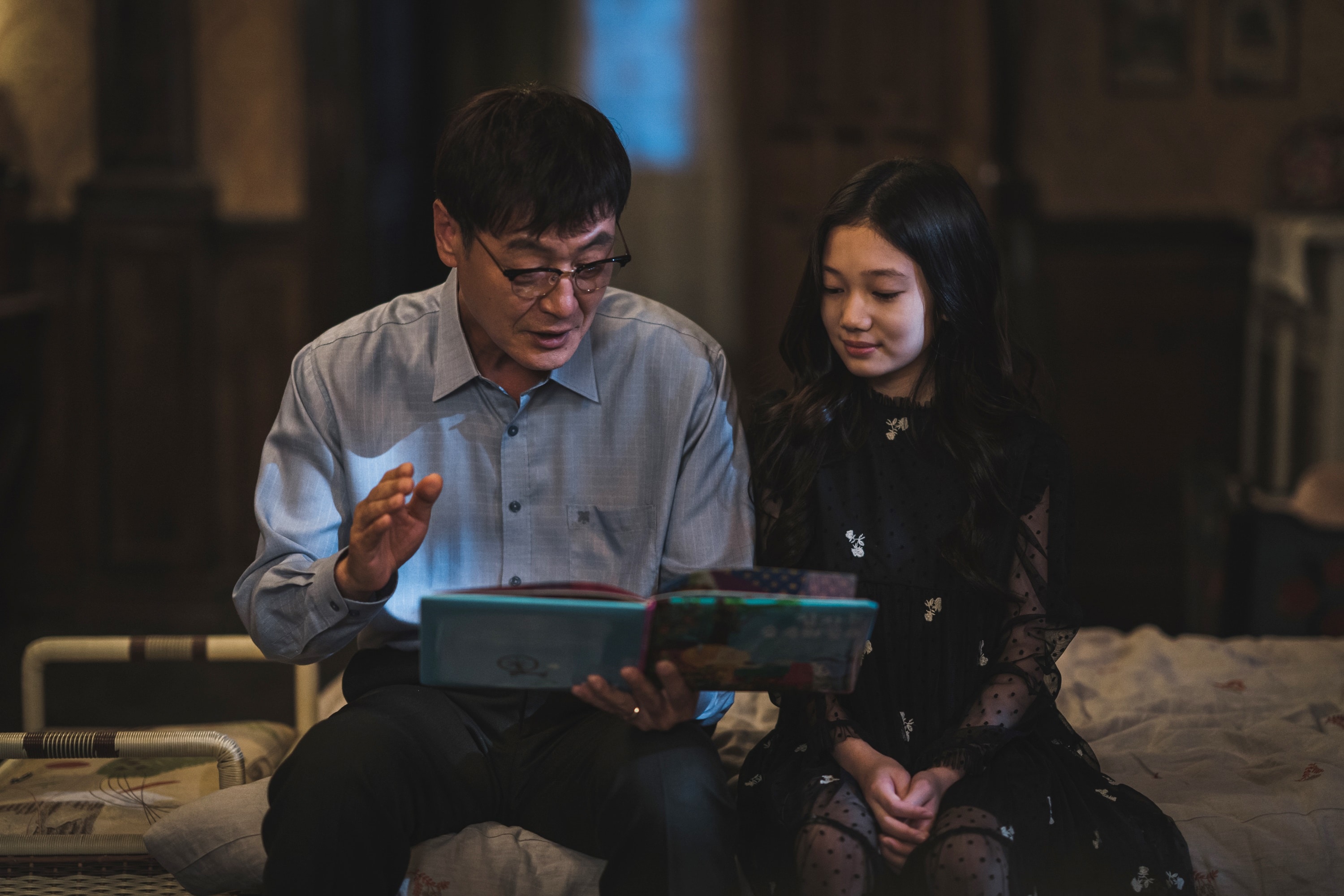 Photo courtesy of Netflix
Photos from @zu_hun_kim @lavieenbluu @kkddoong @jinjoo1224 @kwakdongyeon0
Check out our picks for the most handsome Korean actors: