EXCLUSIVE: Iza Calzado On Her Movie "Culion" And Her Faith In The Filipino Audience
"I would like to believe that people will be interested enough to watch this film as part of Philippine history," Iza says of this heavy yet hopeful holiday offering
These days, Culion is known as an island paradise, but for over a century, the island and its residents lived in isolation from the rest of the world. Located in the northernmost part of Palawan, Culion was home to one of history's most progressive leprosariums—and, in the eponymous film written by Ricky Lee, directed by Alvin Yapan, and produced by Shandii Bacolod / iOptions Ventures—Culion is home to Anna.
It is the 1940s, the Americans are in power—or are slowly losing it—and the locals of the island are all patients afflicted with Hansen's disease. It would take forty more years before a cure would be discovered, so for the time being, Anna is held captive by destiny. But Anna is hopeful, as Iza Calzado will tell you.
The actress, WWF-Philippines National Ambassador, and Metro cover girl stars in Culion as Anna, alongside Meryll Soriano and Jasmine Curtis-Smith, who play Ditas and Doris, respectively. The powerhouse actresses make up a dream cast that is rounded out by Joem Bascon, Suzette Ranillo, and Mike Liwag. "The stars aligned," Iza says of the team working on Culion, both on- and off-cam. Beaming with pride most of all because of its scriptwriter, the great and eminent Ricky Lee, Iza considers herself blessed to be part of a project like this.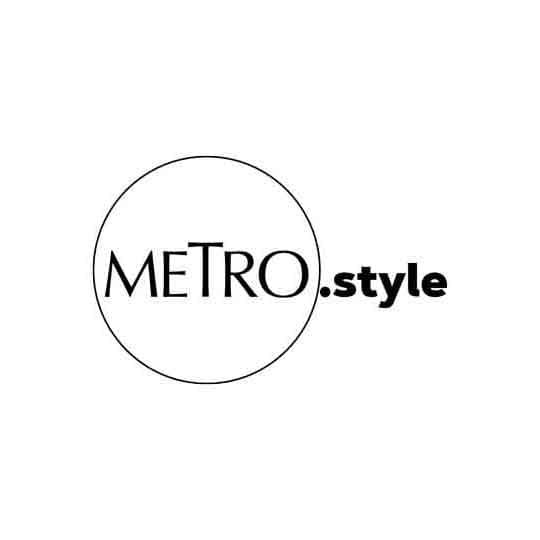 "Culion" stars Meryll Soriano, Jasmine Curtis-Smith, and Iza Calzado | Photo from Culion on Facebook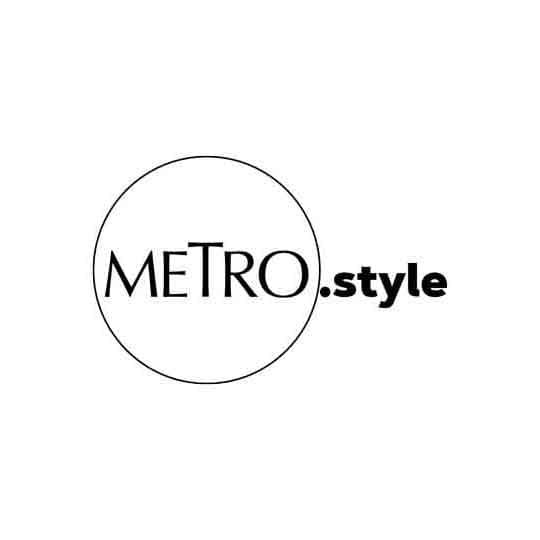 The masters behind "Culion" | Photo from Culion on Facebook
Iza, Meryll, and Jasmine play three best friends who live on the island of Culion, each with their own ties to the place they've come to know as home, whether willingly or otherwise. "I don't think I've ever played anybody that's like this," Iza tells Metro.Style. In the beginning of the film, she shares, Anna is emotionally detached, only speaking to her friends and not wanting to be involved with her lover, played by Joem Bascon.
"I would like to think that she's quite progressive, actually," Iza says. Anna doesn't want to be attached to anyone because she still has hope that she will get the chance to leave the island, Iza says. But as luck would have it, Anna would find herself pregnant, and in those days, a baby is taken from its mother after birth and will be under observation for three years. "If the child has Hansen's disease, the child is given back to the mother. If not, the child is taken away. That's her story arc," Iza shares.
The material that Culion offers, especially in time for the holidays, is quite heavy. ("But hopeful," Iza interjects.) The film discusses a moment in our history that isn't talked about often, if at all. Iza herself admits that she wasn't aware of the intricacies of the disease and especially the stories of those who lived through the Culion that had been frozen in time, that had been once known as the Land of the Living Dead.
In recent times, the Metro Manila Film Festival, of which Culion is part for this year's edition, has been known for producing conventional, lighthearted fare—tales and stories that garner quick laughs and fill up cinemas. But Iza, much like Anna, is hopeful. She has faith that Culion will attract enough moviegoers, but she has even bigger faith in the Filipino audience. "I would like to believe that people will be interested enough to watch this film as part of Philippine history," she says.
At its core, Culion's goal is simple: It wants to tell an important story, to touch the hearts of its viewers, and, most of all, to lessen the stigma associated with the disease. "Ako ang Culion," Anna says in the film's teaser. It is a simple yet incredibly powerful statement: A land that has made prisoners out of a thousand souls is reclaimed by those very same souls. The film's message is one of hope, love, and unity—things that, Iza believes, "resonate with any individual, anywhere in the world;" things that we need now more than ever.
This innate hopefulness and the desire to educate and inform are evident in Iza, and are things that she brings with her in her work for SheTalksAsia, the organization she founded along with Sarah Meier, Victoria Herrera, Lynn Pinugu, and Bianca Gonzalez-Intal. At the time of our conversation, she had just recently concluded a Tribe Meetup for a small group of smart, forward-thinking young women about the female multi-hyphenate. This month, their group also headed a grassroots program for moms from Taguig City. "I've always wanted to go to the people, to the grassroots level, because not everybody has access to the things that we post," she says. For the coming year, she hopes to create more grassroots programs and organize more Tribe Meetups.
But that's for SheTalksAsia.
For Iza, she has a few things she's waiting and working on, and she shares that she has always wanted a YouTube channel. "I feel like I'm more of a talker than a visual person so Instagram is not a medium that works well for how I am. I actually shot YouTube content before my wedding but I didn't feel that it was right," she reveals. "I'm exploring some stuff."
Throughout her career, Iza has taken to playing complex, serious women, and while Anna is no different in that regard, the contradiction that seems to be present within her—distancing herself from emotions and yet at the same time remaining earnestly hopeful—is something that makes her stand out. On the long, ever-growing list of roles that Iza has played, only a handful deviate from the dramatic roles we're used to seeing her in. But Iza has one of the best smiles and one of the warmest laughs in the local entertainment industry that it would be a crime not to utilize them.
"Are you kidding me?" she says, her eyes sparkling at the suggestion of her starring in a good ol' rom-com. "I want to be a comedian! I feel like I'm funny. I feel like all my movies are quite heavy or scary or serious. There's no material that has captured me and how I really am in life." And in life, Iza lights up the room: She's bubbly and candid, playful and quick-witted, with beautiful, flowing locks—all the makings of a rom-com leading lady.
"I would love that," Iza smiles. "I hope somebody would take a chance on me and do that."
But more than being the lead in a rom-com, Iza's dream role is something even bigger, and something that makes us all swoon. "I want to finish a few things and then perhaps, by the grace of God, do mother roles properly. Because I always feel like I don't have a full grasp of it," she admits. "Like, it's an imagined feeling, which, okay, works. But I don't fully understand it, and I'd love to be able to one day."
Culion is an official entry to the 2019 Metro Manila Film Festival, and premieres on December 25. For more information on the film, check out its Facebook page.
Produced by Grace Libero-Cruz
Photography by Rxandy Capinpin
Makeup by Lala Flores
Hairstyling by Mark Familara
Styling by Kat Cruz-Villanueva (Iza)
Shoot assistant: Cara Tirona
Videography by Pat Buenaobra
Special thanks to Shandii Bacolod