EXCLUSIVE: Jake Ejercito On Keeping Up With His Tween Ellie And Being The Kind Of Father His Dad Will Be Proud Of
He opens up about what it's like raising Ellie, how they bond, how co-parenting with Andi Eigenmann works, and what he wants to tell his daughter this Father's Day
Fatherhood is life-changing, more so for a young dad. In an exclusive interview with Metro.Style, newly-launched Star Magic artist Jake Ejercito recalled how his life took a "180-degree turn—for the better" when he found out he was already a father.
Jake Ejercito became a father at only 21 years old. "I have barely made it out of my teen years, so admittedly, back then, I was still quite self-centered," he opens up. At the time, he was still studying in Singapore, but he had to suddenly man up and be responsible for nurturing and raising his child with actress/vlogger Andi Eigenmann. To this day, he still regrets not seeing his nine-year-old daughter Ellie's first milestones (such as the first time she walked or her first day in school), but he's clearly been making up for lost time.
Fast forward to almost a decade later, whatever fear or uncertainty he may have had about fatherhood was replaced by the inexplicable joys that come with this role. Overcoming the struggles of being a young, first-time dad was worth it in the end, because he now has this precious child that he loves and cherishes "more than life itself."
Jake and Andi had already figured out co-parenting. "It wasn't always this easy, as there had been ups and downs. But I guess it's because we became parents at such a young age. We were both immature," he reveals. "But once we realized that we have to prioritize Ellie's well-being, we have to be 'Ellie-focused'—we have to be a team for her. I mean, of course, there will always be disagreements. But we have to prioritize our child and always learn how to compromise."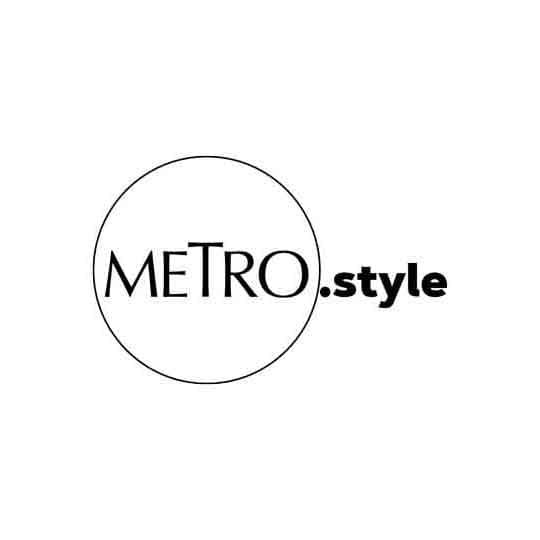 Andi Eigenmann and Jake Ejercito with their daughter Ellie | Photo from @unoemilio
Quarantine life with Ellie
The COVID-19 pandemic has separated families and taken a toll on many relationships, but for this father and daughter, these unique times have brought them closer than ever before. For the first time, they spent an uninterrupted span of three months together during lockdown. Ellie was with Jake when the lockdowns were implemented the first time, so she couldn't fly back to Siargao where she now lives with her mom Andi, her siblings Lilo and Koa, and her second dad Philmar Alipayo.
"It was my first time to spend that much time with her consecutively," Jake says. "So it was one of the best days of my life actually. That I got to see her, got to be with her everyday for that long."
Parenting is a constant learning process, and Jake has learned more about fatherhood during that time he spent with Ellie. At nine years old, Ellie is at that stage where she's always curious about things and looking for new activities to try. Keeping up with his tween was a challenge Jake accepted and embraced. It prompted him to get creative, especially since he discovered that his daughter is into the arts.
"Right now, she's very into fashion. Fashion and graphic designing," he reveals. "She's really into Canva [a graphic design platform]. She loves playing with Canva right now. So, I guess, she'll eventually end up in the arts."
Jake is pretty proud of himself for having been able to teach Ellie new things in the past year. He enrolled her in online classes and taught her how to play badminton and various board games. He also tried to rub off on Ellie his personal interests—from Michael Jackson's and The Beatles' music to basketball—"but to no avail," he laughs. "I failed spectacularly!"
What they do have in common this early on is their love for traveling, and she seems to be enjoying the island life too! Before the travel restrictions, Jake and Ellie did have a chance to travel on several occasions together, allowing the two of them to establish a deeper, stronger bond.
He shares, "We were able to go to Singapore and Hong Kong and many local destinations like Roxas and Dumaguete. And she turned out liking [sic] traveling and, you know, the outdoors and she's very curious when it comes to traveling."
Prior to the pandemic, it was Jake's goal to explore at least one new Philippine destination with Ellie every year. That is still on his bucket list, and something he will make sure to do with Ellie as soon as it is safer to travel.
On empathy and resilience
Aside from the fun, creative activities that Ellie can learn from, Jake also has a couple of lessons he wishes to teach and instill in Ellie: empathy and resilience.
"We don't see each other for, sometimes, more than a month. I love watching the news. So, every morning, I watch the news and she's next to me and sees all these negative things. But I always make it a point to remind her that you can never expect what life throws at you. It will always be unfair. What's important is how you deal with things," Jake reflects.
In the beginning of the pandemic when people, especially the frontliners, were still adjusting to the new normal, Jake and his friends from high school organized a fundraiser to procure personal protective equipment (PPEs) for hospitals and medical establishments. He made sure to involve Ellie in this initiative by asking for her help in packing and distributing the PPEs.
"That's me trying to instill the value of empathy towards others. In high school, we were taught to be men for others. So I want to impart it also to my daughter," Jake muses.
Resilience may have taken on a whole new different meaning in the context of the pandemic, but for Jake, it's still very important for Ellie to learn this ability to quickly recover from difficulties. It's something he's also thankful to have learned from his own father, former Philippine President Joseph Estrada.
"If there's something that my dad used to tell us, it would be to always work for the good of the greater number. So, that's empathy. Another is that failure is inevitable, but giving up is unforgivable. So, resilience," he recounts.
The kind of father he is and hopes to be
As with many fathers, Jake can get pretty protective of his daughter. He describes himself as the kind of father who's "more authoritative than authoritarian." He never wants to impose anything on Ellie; all he ever wants is for him to become her moral compass, guide, eternal supporter, provider, and best friend.
Jake says, "I want Ellie to trust and respect me, rather than fear me. I want her to be open about everything. I want to be her best friend, and that's how our relationship is like."
These days, his time at home has been quite uneventful, with Ellie now back in Siargao. And when he's not on dad mode, he's on work mode. He just finished a lock-in taping and is currently busy with his upcoming teleserye Marry Me, Marry You, where he stars alongside Paulo Avelino, Janine Gutierrez, and Sunshine Dizon. He also just signed with Star Magic, and this means that he has now decided to live up to being a showbiz royalty and pursue acting full-time.
Showbiz is an industry he and Andi belong in, so the likelihood of Ellie venturing into the same field is definitely there. What does he think about Ellie entering showbiz?
"I wouldn't want to be a hindrance to her plans and dreams. She could be anything she wants to be and I'll be rooting for her 100 percent. I'll just be there to support her," he says. "But also, she's very comfortable in front of the camera, so I won't be surprised."
When asked to give a message to his child this Father's Day, Jake's face brightened up. Smiling, he says, "Thank you for giving me the privilege of being your dad. I know it's another Father's Day that we can't spend together, but know that I miss you everyday and I love you more than life itself. I can't wait to see you!"
Jake's father also recently had a bout with COVID-19, and that makes this Father's Day even more special and something that must truly be celebrated. What does he want to tell his dad today? "Thank you for being a great dad, a great provider. I just wish you good health and many more years because I really hope that you see Ellie grow up and be proud of me as a father too."
Happy Father's Day, Jake!
Lead photos by @andreisuleik via @unoemilio