JaDine Confirms Break-Up, Breaks Hearts Of "On The Wings Of Love" Lovers
James Reid and Nadine Lustre confirm their long-rumored break-up via a statement on "Tonight With Boy Abunda"
We don't want to believe it.
Team Real, #JaDine—is no more. The couple we followed from On the Wings of Love, whom we invited to co-creative direct their first Metro cover together, whom we convinced to interview each other on cam, has confirmed what many had been speculating the past few weeks via a joint statement on Tonight With Boy Abunda (TWBA).
"It's true that we have split up but not for all the reason that are being spread on the tabloids and social media but because after quiet and mature conversations, we decided to focus on ourselves not only for our careers but more for our personal growth as we are still young and we want to achieve as much as we can," the first part of the statement read.
Nadine Lustre and James Reid first starred in the Wattpad novel-turned-movie Ang Diary ng Panget, followed with Talk Back and You're Dead, and Para Sa Hopeless Romantic. These projects paved the way for their highly successful teleserye on ABS-CBN primetime: On the Wings of Love, which culminated in a February 2016 concert in Araneta Coliseum that also confirmed their relationship and ignited the JaDine mania.
"We agreed that going separate ways was best for both of us. We are in good terms and are still really good friends and will continue to work with each other especially when it comes to music," the couple added.
The two have collaborated on several chart-toppers together—"Para-Paraan,"Bahala Na," and "Hanap-Hanap." Their "Me and You" single won a Titanium Award internationally along with other K-pop songs in the Australian music show SBS PopAsia. Last year, James founded his independent record label Careless Music Manila, and the two co-wrote the R&B track "St4y Up," performed by Nadine. Nadine is also working on her debut album, set to be released this year.
Nadine was last seen on the Metro 30 campaign, when she talked at length about protecting her creative energies by being very selective about the opportunities she accepts.
"Thank you for all the JADINE FANS for their undying support and we hope you continue to support us now and in the future. We shall forever be grateful to them for their love and understanding. Thank You," the statement ended.
Rumors of the break-up have hounded the couple since early this year, facts vehemently denied by their fans, and by Nadine Lustre herself," saying "none of what you said was true and it's never okay to use someone's mental situation/tragic past just to prove a point. Mental illness is a very sensitive matter," she says, refuting entertainment writer Ricky Lo's confirmation of another report on the couple's break-up.
Here's a look back at all the sweet moments James and Nadine shared with all of us throughout their relationship: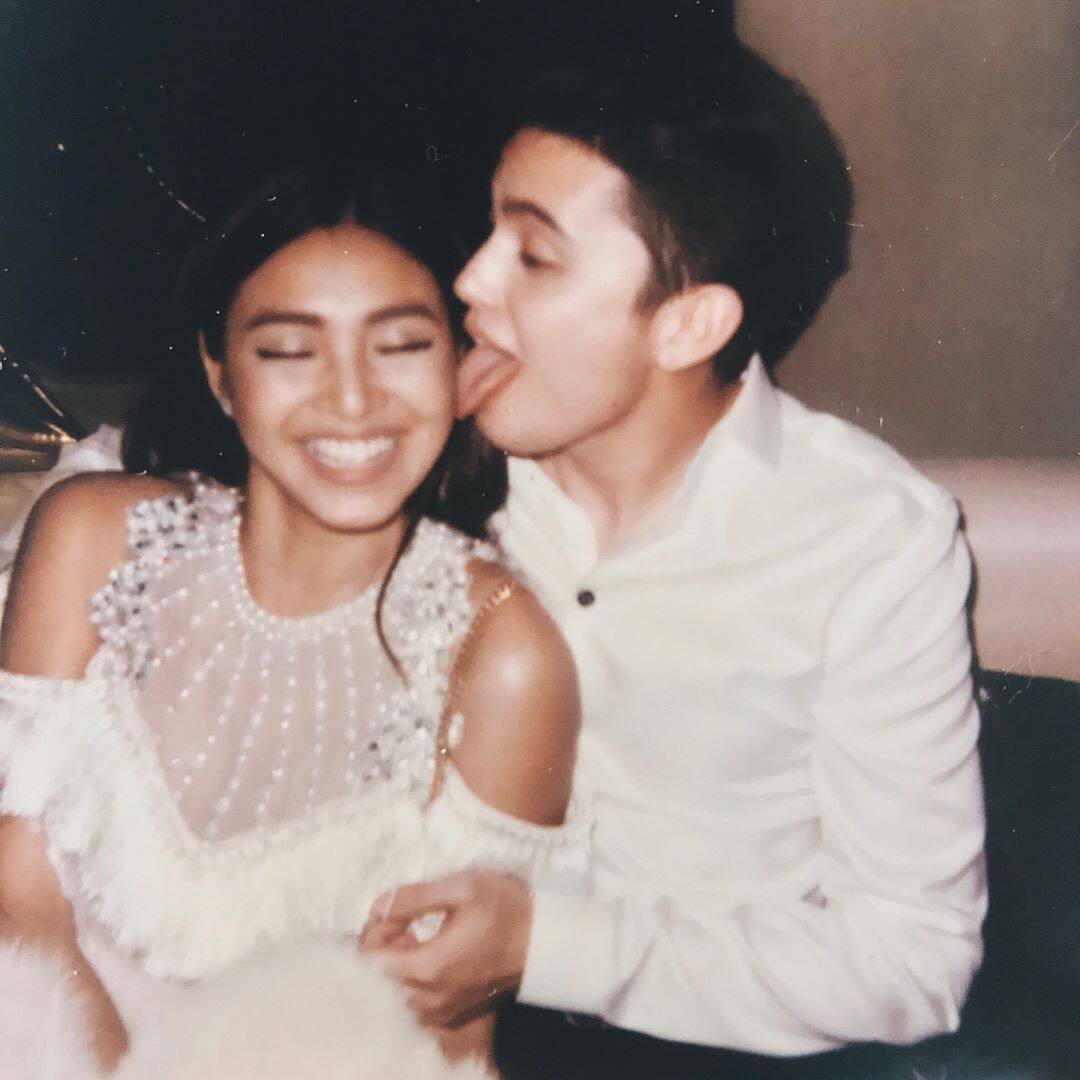 Photos from @nadine and @james