Janella Salvador Shares Photos From Her Maternity Shoot
For the first time, this new mom shared her maternity shoot, in celebration of her first Mother's Day
To celebrate her first-ever Mother's Day, Janella Salvador graced the digital cover of Metro.Style and posted photos from her maternity shoot that was photographed by Mark Nicdao.

On Instagram, Janella wrote, "There are no words to perfectly describe what being a mum is like so far—but one thing I have learned is that although I may have somehow lost myself, I gained my purpose."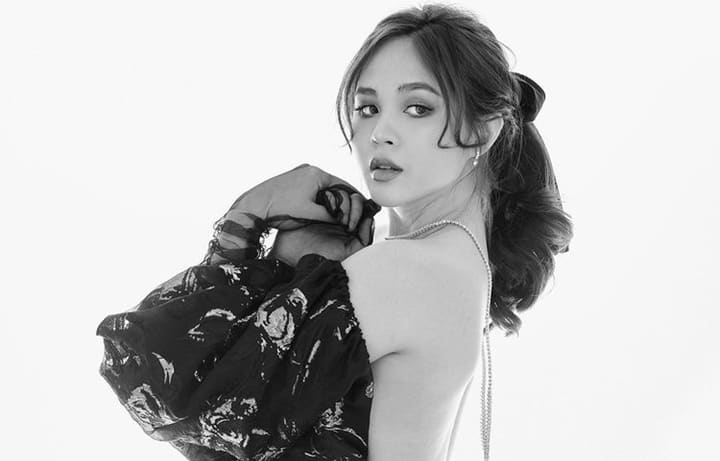 Janella Salvador's Maternity Shoot
Janella Salvador's Maternity Shoot
This maternity shoot was held in August of last year, about a couple of weeks before she flew to the UK where she gave birth to son Jude on October 20, 2020.
On the day of Janella Salvador's maternity shoot, after all her layouts were done, her friend Liza Soberano surprised her with a Breakfast at Tiffany's-themed baby shower.
It was in January 5 this year when Janella revealed that she and boyfriend Markus Paterson are now parents. Their baby reveal was done through a vlog on their YouTube channel M & J & J.
Shortly after that announcement, we chatted with Janella about all the details of her pregnancy and motherhood journey so far. And now, six months into motherhood, we caught up with her again to celebrate her first Mother's Day with a photo shoot with her baby Jude. In our cover story, she updated us on the fun milestones of their little one, and talked about the lessons she has learned so far as a mother.
On her realization as a mom so far, Janella tells Metro.Style, "It's okay to struggle, and the mere fact that you're worried about being a good mom means that you're already being a good mom, because you care."
Janella also shared a heartwarming Mother's Day message for her own mother, Jenine Desiderio, as well. She tells her, "Thank you for being so strong, raising us as a single mom. I know it's very hard because I'm not a single mom and I'm having a hard time, so what more all the moms out there, the powerful moms out there, who raise their kids alone?"
Watch our previous interview with new mom Janella Salvador below:
Lead photos by @markednicdao via @superjanella