EXCLUSIVE: Janice de Belen Shares Her Favorite K-Dramas Of All Time
"The Heirs" and "My Love from the Star" top her list!
"The cute boys (I'm not gonna lie)," Filipino actress Janice de Belen admits they're some of the reasons why she's hooked on K-Dramas. Fans like her understand how these Korean heartthrobs have the power to pull you into a seemingly endless vortex—next thing you know, you've already watched several of a certain actor's dramas and, perhaps without you realizing it, you've suddenly become an avid watcher. That's typically the first factor that draws one in until you discover countless more reasons why their shows are extremely addictive.
But aside from that, Janice is impressed by how these shows get creative with their manner of storytelling, so masterfully executed that even simple plots get surprising, out-of-the-box twists. "They do have stories that are out of this world but they make it work, and they are not afraid to try," she adds.
It was in 2014 when Janice discovered the world of K-Dramas, and she has since been so immersed in the South Korean culture. Back then, she had a major opportunity to interview Korean heartthrob and The King: Eternal Monarch star Lee Min-ho on the now-defunct weekly entertainment news and talk show Buzz Ng Bayan. As big of a deal that was, however, she shares, "I wasn't very happy with the interview outcome because I had no idea who he was. So feeling ko I might as well watch his drama that was ongoing, so at least I would know who he was." At the time, Lee Min-ho's hit drama series The Heirs (or The Inheritors), which premiered in South Korea in 2013, was set to air in the Philippines via ABS-CBN.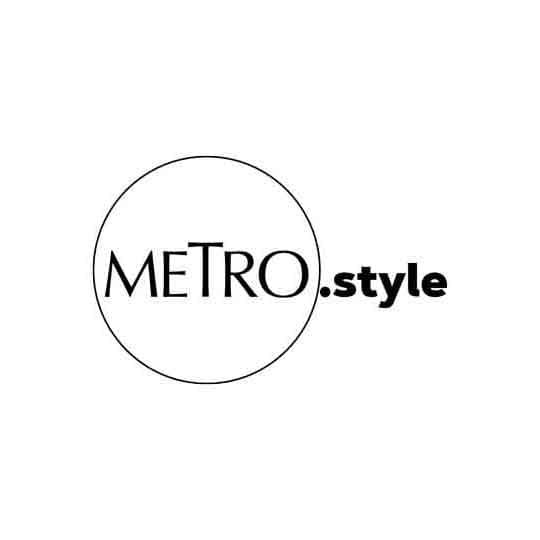 Janice de Belen interviewing Lee Min-ho on "Buzz Ng Bayan" back in 2014 | Screenshot from PUSH
The Heirs is the first-ever K-Drama she watched. And as they say, there's nothing like the first time so, years later, it still remains as one of her favorites of all time. She loved it so much it became the gateway to this dynamic world she never realized existed. "I've watched The Heirs about more than 100 times. It's what played on my TV while I was sleeping for about a year," Janice reveals.
An actress herself, she has certain standards that have to be met for her to get hooked on a series. She's open to exploring different genres, but what must be present in them at all times are great cast members. She explains, "If the story is good but the acting is bad, I can't watch it, maybe because I'm an actress, and in anything I watch, that's what I watch out for. If the first 30 minutes do not catch my attention, I stop. For me, the first 30 minutes are very crucial."
Over the years, Janice's collection of K-Dramas has grown, and so as her list of favorite South Korean actors and actresses. She acknowledges the acting chops of many Hallyu stars, but those who have truly captured her heart include Song Joong-ki, Lee Min-ho, Kim Soo-hyun, Lee Jong-suk, Lee So-hyuk, Park Shin-hye, Hwang Jung-eum, Jun Ji-hyun, Son Ye-jin, and recently, Kim Hee-ae (The World of the Married star who was named the Best Actress for TV at the recently-concluded 56th Baeksang Arts Awards).
Her fangirling has reached the level of even visiting filming locations in South Korea. She had been to the set of My Love from the Star, the bookstore featured in Guardian: The Lonely and Great God (Goblin), as well as Nami Island which is an iconic filming spot seen on Winter Sonata. When the COVID-19 health crisis is over and traveling is safe again, South Korea tops her list of destinations she wants to visit. "I can't wait to walk in Myeongdong," she shares.
Janice echoes the dream of every K-Drama fan—that is, to relive those memorable scenes by being in the exact locations where her favorite actors filmed. She says, "We will probably not get to see the actors but subconsciously, you want to have the magical experience that you see in K-Dramas."
Like many Filipinos, during the lockdown, Janice also spent a lot of time watching K-Dramas. She re-watched some of her favorites and checked out new trending titles, too, such as The World of the Married and Itaewon Class.
So, what are on her binge list now? She's currently watching The King: Eternal Monarch and Born Again. Those she plans to watch next include Prison Playbook, Hotel del Luna, and It's Okay to Not be Okay (which will be released this month).
If you're a K-Drama fan yourself, we're sure you're curious about Janice's top picks that have left a lasting impression on her. Someone like her with years of experience binge-watching these shows sure knows a great drama when she sees one.
This K-Drama expert points out, "For me, when I say 'favorite,' it's something that I can watch over and over again and not lose interest."
What's your favorite K-Drama of all time?
Check out Janice de Belen's favorite K-Dramas of all time in the gallery below:
Take note, this list is in no particular order, except for numbers 1 and 2 which Janice really considers her top two picks.
Warning: Spoilers ahead!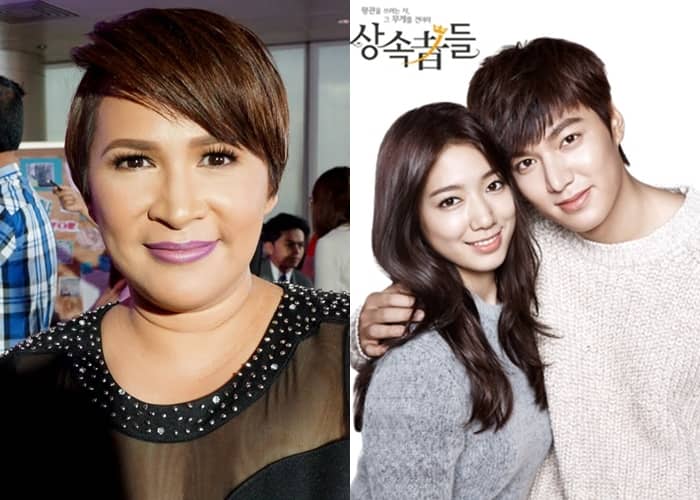 Janice's Favorite K-Dramas Of All Time
Janice's Favorite K-Dramas Of All Time
Lead photos from Star Cinema and Unsplash