WATCH: Janine Gutierrez Talks About Boyfriend Rayver Cruz In This Metro Interview
"Things are just easy... nothing is forced," Janine Gutierrez says of her relationship with boyfriend Rayver Cruz
Janine Gutierrez admits she's been in complicated relationships before. And because of those experiences, she was a bit hesitant to get romantically involved again with a fellow showbiz personality, knowing that the nature of the industry could make the relationship harder to maintain.
But then this award-winning actress, Dito at Doon star and Metro.Style cover girl met actor Rayver Cruz, and Janine felt that everything just fell into place the moment they started dating. It was back in 2017 when he confirmed that he was courting her. In that same year, the two made a public appearance together at the Star Magic Ball as each other's dates, further fanning rumors of (or perhaps even confirming) a brewing romance.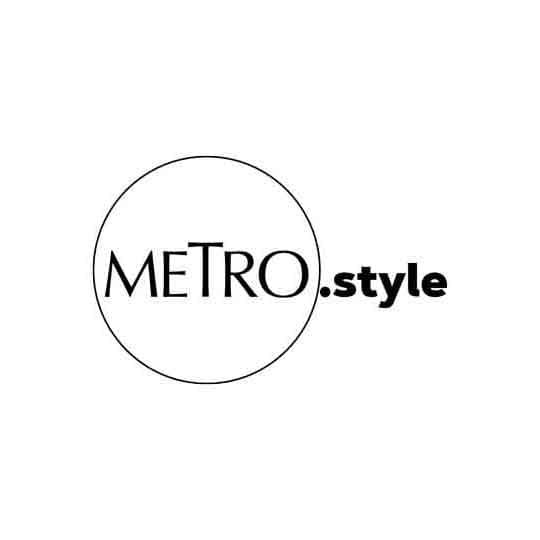 White top by Acler | Photography by BJ Pascual
There was no big, official relationship confirmation for Janine and Rayver, but their sweet photos together on social media from way back 2017 were enough to reveal the real score between the two.
When asked about what her relationship with Rayver is like, Janine tells Metro.Style, "Things are just easy, parang I feel like I've been in complicated relationships before and when you're younger, parang you think, 'Oh my gosh, I have to fight for this.' And then my mom always told me na it should be easy. It shouldn't have to be so hard. And then parang when we started going out, [I was like], 'Oh okay, ito pala 'yung sinasabi ng mommy ko, like p'wede pala 'yun na parang everything just falls into place and nothing is forced. Ako pa nga 'yung parang, I was the one trying to push him away."
There are many things Janine loves and appreciates about Rayver. But she points out one quality of Rayver that stands out for her, saying, "He's like a real traditional family guy."
In him, Janine not only found a boyfriend but a best friend, too, someone who's always there to motivate and inspire her to keep going. As for her siblings, they found a brother in Rayver as well. Janine shares, "He's also always been very nice to them [my family] and supportive, and little things like going to my brother's basketball game. Or, watching Harry Styles with my sister, parang I guess we're very similar in how we always try to put our families first."
Watch our full interview with Metro.Style cover star Janine Gutierrez below, where she talked more about her boyfriend Rayver Cruz and her latest movie, Dito at Doon:

Lead photos by BJ Pascual and from @janinegutierrez