EXCLUSIVE: Jasmine Curtis-Smith On How You Can Become A Better Person While Coping With The Pandemic
Change can be painful. It can be difficult to accept. But when you do, only good things will follow
"There were a lot of things that were making us connect in a disconnected way. And now, we have the chance to be more connected in a real manner. Or at least, when all of this progresses and becomes a bit more adaptable, we can work towards that," says a 26-year-old Jasmine Curtis-Smith. In all her truthfulness, she was bold enough to say that 2020 changed so much of what she held important to her, or at least, what she thought was important.
As she guested on Metro Chats via Kumu's FYE Channel, she openly says that she's no longer the Jasmine from February, March, or even April, and it's not only because she spent her birthday under quarantine—it's so much deeper than that, she smiles, and she loves the fact that it is.
It's been a weird, rough ride this 2020, but for this Metro Chats guest, she's harnessed the power of change, uncertainty, and even self-doubt to her full advantage. Think of it as being broken down, only to be rebuilt stronger and sturdier. Jasmine isn't emerging from this crisis as the same person—she'll be better, and she already is.
There's a lot to learn from all the timely and relevant reflections she shared, and before you watch Jasmine's full Metro Chats interview on Kumu's FYE Channel, check out the highlights of our conversation with her below!
Check out the gallery below: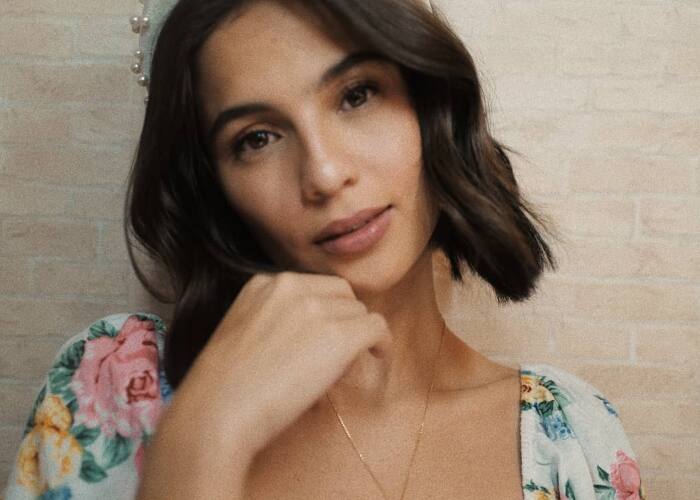 Jasmine Curtis-Smith on Metro Chats
Jasmine Curtis-Smith on Metro Chats
Check out fresh episodes of Metro Chats on Kumu's FYE Channel every Thursday evening.
Photos from @jascurtissmith