Jennifer Aniston Is Receiving The People's Icon Award—Revisit Her Most Iconic Roles
She has played anything and everything from a cougar-y boss and a girlfriend aching for marriage, to a carefree love interest and, of course, Ross Geller's happily ever after
Glowing at 50, charming as ever, famous the world over, stylish anywhere and everywhere, sexy in anything and everything—it really comes to no wonder that Jennifer Aniston is being honored with the People's Icon Award at the upcoming 2019 People's Choice Awards this month!
The actress was chosen by fans via a voting process as a pop culture icon, someone who fully embodies the modern woman: timeless yet up to the times, elegant yet effortless, sensual yet oozing with class.
It certainly helps that Jennifer has had a decades-long career and maintained her star power after all this time. The daughter of Days of Our Lives actor John Aniston began her onscreen work as a teenager in the early 90s and has been a Hollywood mainstay since.
We've definitely stayed by Jen's since she first broke into the scene with guest roles in Ferris Bueller and The Edge, and it's been an absolute pleasure to see her mature as an actress able to take on roles with more depth and texture over the years. Transforming from romcom queen to an emerging dramatic actor, she's displayed an eagerness to test the boundaries of her acting abilities and prove that she can deliver gut-wrenching scenes just as well as she can make audiences swoon over the cutest of love stories.
Now as we come closer to celebrating her achievements in the industry and continue to look forward to much more from her, we're taking a look back at some of her most memorable roles in film and television. Enjoy!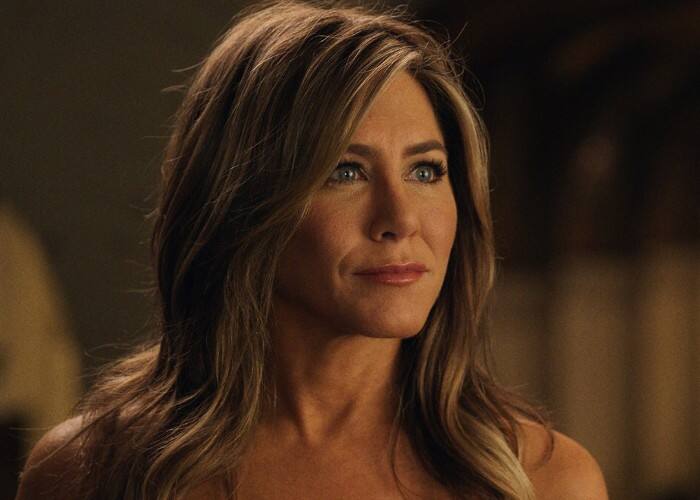 jennifer anniston people's icon award
jennifer anniston people's icon award
Photos from @peopleschoice @themorningshow @jenniferaniston