Meet "Jes," Jessica Sanchez's Version 2.0
Jessica Sanchez returns to Manila for a worthy cause, introducing a new image and persona as an artist
Jessica Sanchez has won the hearts of many with her powerful, soulful voice during her stint on American Idol Season 11, but Jes will make you fall in love even more deeply with the music artist within.
Jessica impressed people across the globe, including Grammy-winning icon Jennifer Holliday. Her duet rendition of Dreamgirls' show-stopping track "You're Gonna Love Me" with Jennifer is still, to this day, one of the most breathtaking moments in all of American Idol history. Judges Jennifer Lopez, Steven Tyler, and Randy Jackson were all cheering her on, jumping on their seats, and giving her a standing ovation during the finale live performance, while the online world had gone crazy and made Jessica Sanchez a trending topic in all digital platforms at that time.
"A lot of people around me call me 'The Growlness' or something like that, because I have that growl thing that just comes out when I'm singing—and I don't even know what it is!" Jessica said in jest. The people on the set of her shoot with multilevel marketing company Frontrow were laughing along with the singer, delighted by her sense of humor. "But when I do that growl thing when I'm singing, I feel like I'm actually really digging deep emotionally, and it's with deep feelings for me," the Filipino-Mexican-American singer said.
These days, Jessica is getting really, really deep into her feelings. And not just onstage during performances, but also in the privacy of her room and the recording studio. The 23-year-old has grown into a more mature, soulful artist.
"Right now, I've been focusing a lot on writing my own music. That's why I'm kind of like, low-key and MIA on social media lately, because I've been really trying to just focus on my music and just zone in on myself, in the studio, just writing. I let myself be vulnerable, and share things in my music that I usually wouldn't share. It's taken a lot of my energy and my time. I have a lot of creative control," Jessica shared.
The singer shared that she would write before, but never felt comfortable to share her compositions to the world. Today, though, the singer is a lot bolder and braver in showing her vulnerability as an artist.
"I'm a free artist now, so I'm happy I have the opportunity to be vulnerable in my music and just kind of share my music and my stories. It's a whole new experience for me. I'm really excited for everybody to hear my music and just get to have a feeling of who I am behind closed doors," she said.
Jessica Sanchez wants her fans to get to know more of Jes, the unstructured version of the music artist beyond her diva persona onstage. The artist is definitely not scared anymore to show to the world the authentic Jes along with her personal stories, her heart, and her soul.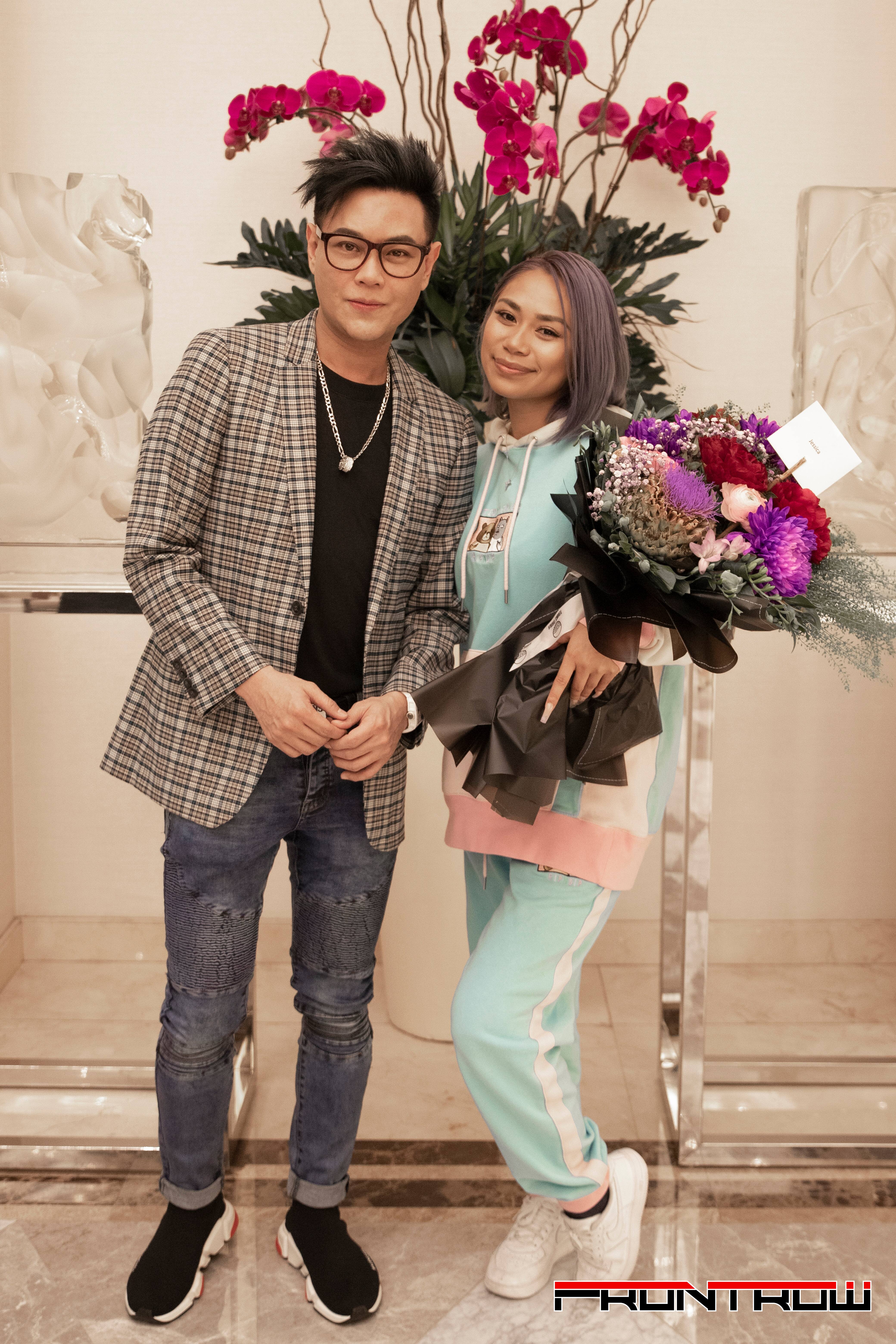 Jessica Sanchez with Frontrow president RS Francisco
"Writing my own music in the open is really new to me, and I want it to be perfect. I wanna make sure there's a story to everything, every little thing sounds like they all come together," Jes pointed out. She is working with music producer and her good friend Rodney Jason from Amsterdam, Netherlands. Her team flies out Rodney to the States, so the two can make music together. She added, "We have one room in the house and we just really write together. So you can be sure that the music is really authentic, showing the authentic Jes."
A huge part of the "authentic Jes" is the half-Filipina who's embracing the musical roots of her Filipino family. Her father is a Mexican from Texas, USA while her mother hails from Samal, Bataan.
"I feel like it's pretty typical for Filipinos to come out singing. I started singing as soon as I could talk," she said. "I was born in California. San Diego is my hometown. My mother's Filipino and my dad's Mexican. I was kind of more around of the Filipino culture growing up. I would go to Seafood City to eat lumpia, and my mother would cook sinigang and adobo, so I've always been into Filipino food."
She also identified some of her personal characteristics as very Filipino, saying, "Filipinos have always been family-oriented. Whenever I'm here, everyone is so friendly and welcoming, and I feel like we're just naturally friendly, welcoming people and we take in everybody as family. I do relate to that and I'm happy to be embracing that side of my culture."
"As a kid, I started singing Disney songs, then eventually moved up to Whitney Houston song, then Jennifer Holiday songs. When I was growing, my parents were really supportive, pushing me to follow my dreams. I wanted to try out for American Idol so they supported me and it happened so fast. I didn't imagine I would ever go that far in the competition and I did. The Philippines has always had this huge support for me," she said.
Jes has always felt the need to express her gratefulness and give back to the Philippines. Through her partnership with Frontrow, the singer can finally have the opportunity to share her heart more to the Filipinos and showcase the authentic Jes to the world.
RS Francisco, founder and president of Frontrow, couldn't be any happier of the perfect timing.
"I'm very excited to announce that Jessica Sanchez, or the new Jes, is going to be the voice of Frontrow Cares. Frontrow Cares is the arm of Frontrow that gives support to charitable organizations. Jes, in fact, wants to put up one here in the Philippines, and with Frontrow Cares, we will do that. She wants her heart to reach more souls here in the Philippines, and to really introduce who Jes is behind closed doors," RS shared.
RS and his business partner, Frontrow CEO Sam Versoza, have been doing charity work since 2013. From helping the victims of typhoon Yolanda to donating to the cancer patients in a children's hospital in Quezon City, RS and Sam have always helped improve the lives of their fellowmen by assisting more than 30 charitable organizations in the country. Frontrow produces concerts and theater plays, and 100% of the proceeds from these shows go to their chosen charity groups.
It was in 2017 when Frontrow Cares was formally founded, as the two had been tapped by the Miss Universe Organization Charities to help Hope for Change.
Jes is set to write and produce a song for Frontrow Cares. Set to be launched on November 9, the song's release will come with an official music video, the reveal of Jes' chosen charitable organization for Frontrow Cares, as well as Jes' live performance of the song at the Philippine Arena.
"Frontrow Cares has given Jes the full creative freedom to create the song. It will be 99% authentic Jes, and just 1% brief. The song will be recorded and produced by Jes herself in Los Angeles, and we are hoping to film the music video in LA, California, too, so you can be sure that you will listen to 100% authentic 'Jes vibe' into the mix," RS shared.
Aside from her participation in Frontrow Cares, Jes also serves as the new face for the brand's Luxx Protect. RS says of the product, "Luxx Protect is the perfect product for the young ones, millennials like Jes. This one gives you more energy, especially for someone like Jes who's always busy. It's like getting a dose of vitamins C and E. Not only does it nourish more your skin, hair and nails, but more importantly, it improves sleep patterns."
If you loved Jessica Sanchez before, now you will have more reasons to love her better and more authentic version: Jes.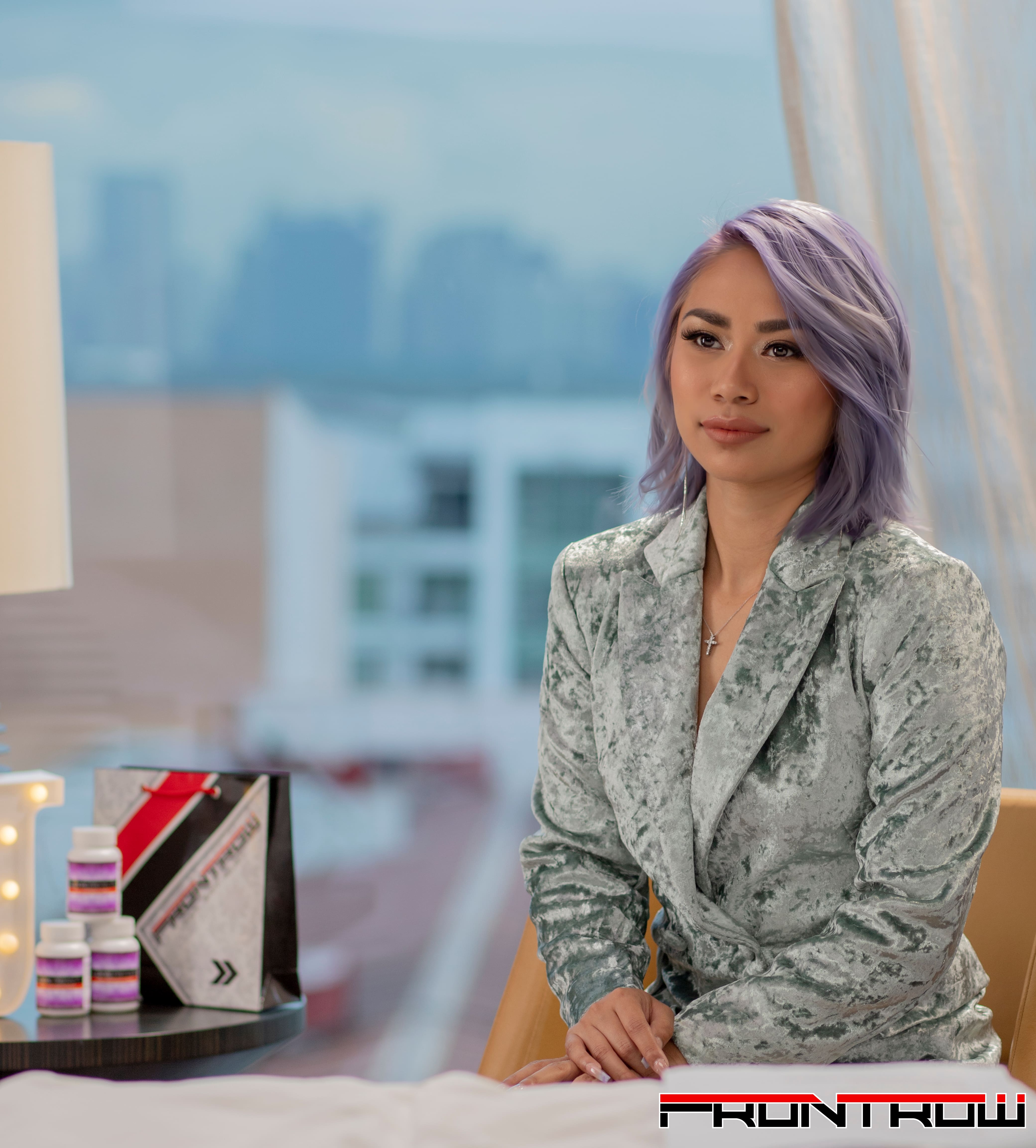 Photographs courtesy of Frontrow and from @jessicaesanchez