Joey Mead-King And Mikee Cojuangco-Jaworski Pen Letters To Their Younger Selves
We asked two former Metro cover girls—Joey Mead-King and Mikee Cojuangco-Jaworski—to write a letter to their younger selves about courage and the pursuit of happiness
As Metro celebrates its 30th anniversary, we take the time to reminisce about the past—to a youth full of discovery, where mistakes were made, lessons were learned, and growth was inevitable. The passing of three decades marks changes that make us what could hopefully be better versions of ourselves.
We asked two former Metro cover girls—Joey Mead-King and Mikee Cojuangco-Jaworski—to write a letter to their younger selves about courage and the pursuit of happiness. Their successful careers and personal lives are proof that courage, resilience, and faith are the keys to a life well-lived.
DEAR JOEY,
At the moment, you are landing yourself some amazing work. Running wild, you run with horse blinders on. You are fearless—this insatiable desire to make things happen. It's now or never, you think.
This is your confidence working for you, but your fearlessness will hit a brick wall. It will cloud your judgment on certain life decisions, and before you even realize it, you'll be making bad ones. You will bump into fences and get hurt.
You are running on pure adrenaline, and I need you to stop, walk, look around, and listen to your higher self. Learn to cruise with a smile in your heart and in your eyes. If I could guide you right now, I would lead you to a less drama-filled path where you will evolve faster into the courageous woman that I know you are.
You will find humility and honesty within you; this will see you through it all. You'll be glad to use this to cut the bullshit that comes with the industry.
Years from now, you will experience life situations that can be very challenging. You will learn that facing them, instead of charging ahead only to leave a trail of destruction, is a better option. You will grow to see difficult situations as opportunities to evolve, to understand, and to adjust to.
There is no need to hurt anyone to prove a point—to show that you are capable. Sooner or later, you will no longer need to prove anything to anyone.
You will continue to grow, and one day, you will see that you can be the horse and the rider; the field and the wind; the food and the water for your own nourishment.
You are still fearless—but you will be free.
DEAR MIKEE,
It's really important for a young person to have a goal that they are willing to commit to and make hard decisions for, even if those decisions seem trivial to others. A person cannot make a contribution in this world unless they find joy in doing something highly challenging or in finding victory over defeat, something that one will only care to do if it means enough for them to try.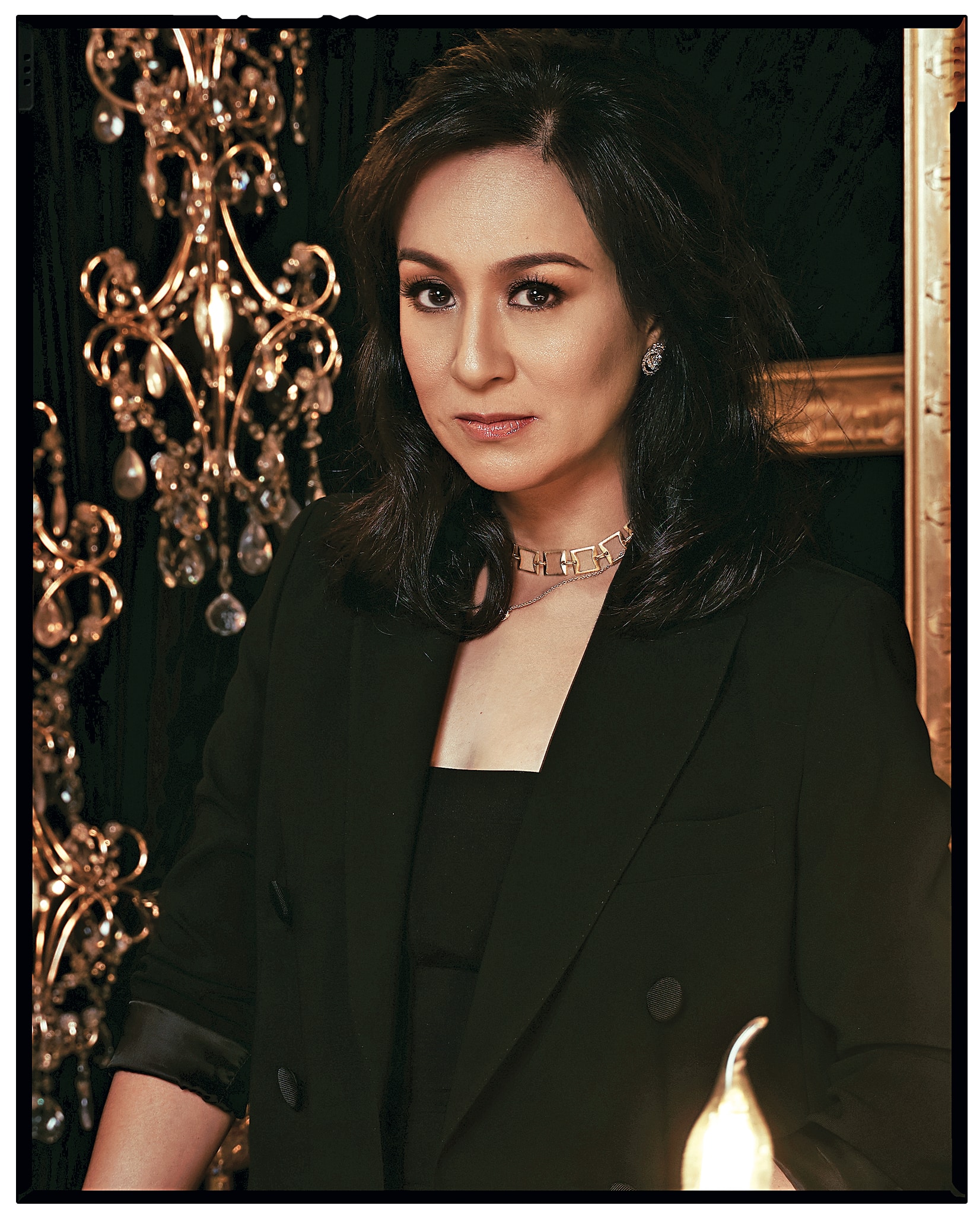 Carolina Herrera Black Blazer; Hey Jow Necklace; Makeup and hair Eric Maningat; Styling Bianca Santiago-Reinoso
Right now, one of your biggest goals is being a competitive athlete. There is always the drive to move up to the next level and be better. You will feel that your success is also largely measured by the opinion of others—that desire to do well in someone else's eyes, to please and be appreciated. You will want to live up to expectation—whatever that means—real or imagined, achieved or not.
When you think you are being the best you can be, try to be a little bit better. Savor those moments of trial and triumph, cry if you must when defeated, but either way, move on. Everything you do must be in line with that great ambition. Let your faith drive you. Every effort you pursue with a pure heart will never go to waste.
Success may seem like it means winning all the time, but keep in mind that winning may not happen as often as losing. You may not always win, but always aim to compete successfully by giving it your all and becoming better for it in many aspects. There will be a feeling of personal fulfillment and joy at pushing yourself to the best you can be while doing something you love, even if no one is watching.
Knowing what you want to achieve in life is a huge blessing. But living only for yourself will take you nowhere, and you won't find happiness if you have to step on anyone to get somewhere. People matter most, so always be grateful for those who are and will be a part of your journey. Be sincere and kind. Show appreciation to the people who have touched your life.
You may not accomplish all your goals or achieve all your dreams, but there will always be so much to be thankful for. You will be blessed with surprise opportunities and meet people along the way who will help you recognize them. There will be many detours along the way, many of them will even force you to change your plans, but they are made to bring you to the right path even when you have to suffer through them first. Make the most of every honest opportunity that comes, and remember that your life is always an unfinished adventure. Enjoy the reality that there is no end to learning. Evolve. Humbly and enthusiastically accept the fact that you will always be a work in progress.
Life has a lot of uncertainties and many times you will find yourself confused. So just remind yourself that options are a blessing, and that we always have a choice. This is both liberating and overwhelming, so put God at the center of everything. Be in the moment where you are, and enjoy giving it everything you've got. Throw your heart and mind into it, and your body will follow. You don't always have to be on full speed, because it is in the quiet moments where you see more clearly.
Remember what I told you about ambition, success, and accomplishment. Later in life, do not be afraid to reminisce, and then reflect on what those same words mean to you now, compared to then. Cool, right?
Along the way, don't forget to say thanks to God every time you are reminded of anything good in your life. Pray for blessings for that person who suddenly comes to mind. Enjoy the victories of others. Don't forget to enjoy the simple moments you are blessed with. Allow yourself to be spontaneous. Enjoy those precious hugs. Forget about what people post on IG that you don't have. Be grateful for your health and try to stop eating so much chicharon. And when you slowly start to recall all those times you shrugged off advice as oldies' concerns, just imagine me saying, "I told you so!"
This article was originally published in Metro Magazine vol. 30 no. 3
Photography by Dookie Ducay
Shot on location at City Of Dreams Manila
Special thanks to Charisse Chuidian and Romina Gervacio of City Of Dreams Manila