EXCLUSIVE: In Conversation With John Arcilla, 78th Venice Film Festival's Best Actor
After winning the Philippines' first Volpi Cup from the prestigious Venice International Film Festival, "On the Job: The Missing 8" star John Arcilla reflects on the bitterness and sweetness of the "cup of life"
For many of us now, getting through the day is not an easy thing, what with all of the challenges the COVID-19 pandemic has brought. People are constantly looking for a source of inspiration to maintain a positive outlook. A spark of joy and a sense of Pinoy pride were something we were blessed with in the recent Olympics Games Tokyo 2020 with Hidilyn Diaz's victory giving the Philippines its first Olympic gold medal.
And in just a little over a month since then, Filipinos are celebrating another historic victory, this time in the entertainment field.
In July, Filipino director Erik Matti announced that the sequel of On the Job titled On the Job: The Missing 8 was selected to compete at the 78th Venice International Film Festival for the Golden Lion. Making things even more exciting was the fact that it was the lone Filipino entry in the festival this year.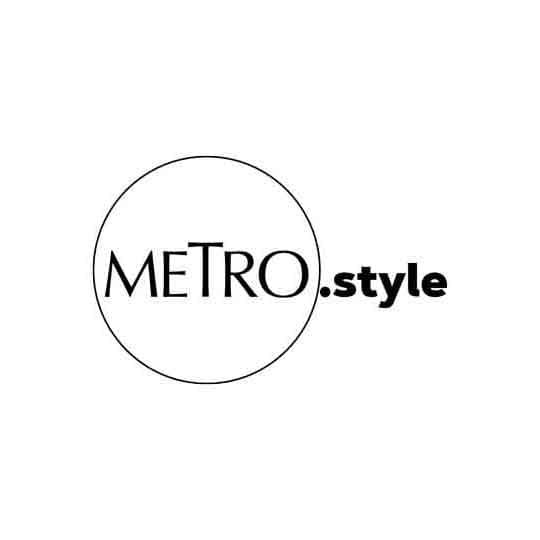 John Arcilla, Volpi Cup for Best Actor awardee at the 78th Venice International Film Festival | Photography by Joseph Pascual
As if this wasn't inspiring enough, this feat took a turn for the better last September 12 when On the Job: The Missing 8 star John Arcilla was announced as the Best Actor一the first Volpi Cup for the Philippines. His award was received by Erik Matti on his behalf, and his co-star Dennis Trillo was also there at the awards night to witness this momentous occasion.
In the film, John plays the role of Sisoy, a journalist who starts an investigation on his missing colleagues.
This is not the first time that John's work has been recognized globally. He was nominated as Best Actor in 2016 for the movie Heneral Luna at the 10th Asian Film Awards and as Best Supporting Actor in 2013 for Metro Manila at the 16th British Independent Film Awards.
Winning the Volpi Cup
John Arcilla has been a professional actor since the late 1980s. He grew up in this industry and witnessed its evolution, which is why he recognizes the global opportunities his victory could make for the local film industry.
"This award goes to everyone. I mean, it's a collective victory for me, kasi sabi ko nga, all my resources as an actor came from the people I grew up with, came from the country I was born in, and definitely, the people I work with in the industry...
"And this is a golden cup, a very symbolic award… It's really a milestone. It's a cup of life and it is filled with all my experiences and all my gratitude, and all the pain and blood that I've experienced in my journey as an actor.
"So, I'm thanking everyone. This is actually a cheers to everyone. This is a win for everyone because definitely, this will open doors on both sides since we are now actors being seen, being recognized on the global screen. I mean, it will encourage producers, because whether we like it or not, Filipinos are all part of global societies na eh…. We're all over the globe...
"And this will also encourage the Filipino people to create content that is more viable or that can be understood by the world audience and the world film festivals and filmmakers. And this will also encourage the Filipino artists to do more na, wow, we're already there so that means hindi na tayo mangangarap na lang, nand'yan na tayo, may door na for us," the award-winning actor tells Metro.Style.
Playing Sisoy
As an actor, John Arcilla is very cerebral. He takes time to analyze the roles he portrays, but at the same time, he veers away from a complicated approach. In our exclusive interview with him, he expressed his gratitude for having been able to work with such good actors like Dante Rivero, Lotlot de Leon, Christopher de Leon, and Dennis Trillo, who helped him immerse himself into the scenes better. He also talked about his admiration for his fellow Star Magic artist Andrea Brillantes (who plays his daughter in OTJ: The Missing 8) and called her a "superstar in the making."
John explained that he attacks his characters not just by understanding them and their nuances but also by filling in the blanks of the role's demands with his own experiences. Because he studied voice acting, he was also able to relate to a broadcaster's capability to attract audiences through playing with his voice. But he clarified that he made sure Sisoy came out as an original and not as a copy of already-known journalists.
"We've known a lot of Sisoys in our society already. I grew up in this country watching anchors and journalists. Somehow we know some people who we can actually relate with as Sisoy. So there are already a lot of Sisoys with different names in our lifetime, so it was just easy where to get the mixtures or the nuances. But definitely, Sisoy is an original character. I've known him, I've known people like him so it's not very hard to put life in Sisoy."
As an actor, my style is to make it easy for me. I don't want to make things difficult for me. I will find the easiest way to know the character better, to do the scenes better. I think I can do things better when I'm relaxed, when I don't make it complicated. So I had to find those roads to go to where I wanted Sisoy to go
Expressing gratitude
John would not let this interview pass without thanking people. "I never had a chance to thank, kasi sa kakamadali ko matapos 'yung speech ko, 'yung buong cast and crew and the production staff. They were part of this whole universe so I'm really thanking them because I cannot do the the things I've done without these people. So I'm thanking all the cast and crew from Christopher de Leon, Tito Dante [Rivero] is such a great actor, Dennis Trillo so thank you so much kasi nandu'n siya. Si Lotlot de Leon, gusto ko rin pa-thank you. And sila Quark Henares tsaka ang Globe Studios kasi they are co-producers.
"They [Luna Bears] are really part of me already. I would like to thank the Luna Bears and the ang mga Anak ng Heneral, sila rin kasi 'yung nag-o-operate and nagma-manage ng Heneral Arcilla Fan Club. Sila ang nagtayo nu'n sa Facebook, sila 'yung nag-initiate. I really wanna thank them."
This victory bears more meaning for John who lost his father, his siblings, and several other loved ones in a year's time during the pandemic. He also survived COVID-19 while he was in the US. In a Facebook post, he shared that his case "was a severe one," so he considers this as his second lease on life.
It's admirable and inspiring that despite these painful experiences, he hasn't lost hope. He's still serving and working as an instrument to inspire Filipinos all over the world, including the young actors who look up to him. A master in his craft, John further solidifies his status as a world-class Filipino artist whose goal is to touch people's lives and make a difference somehow one role after another.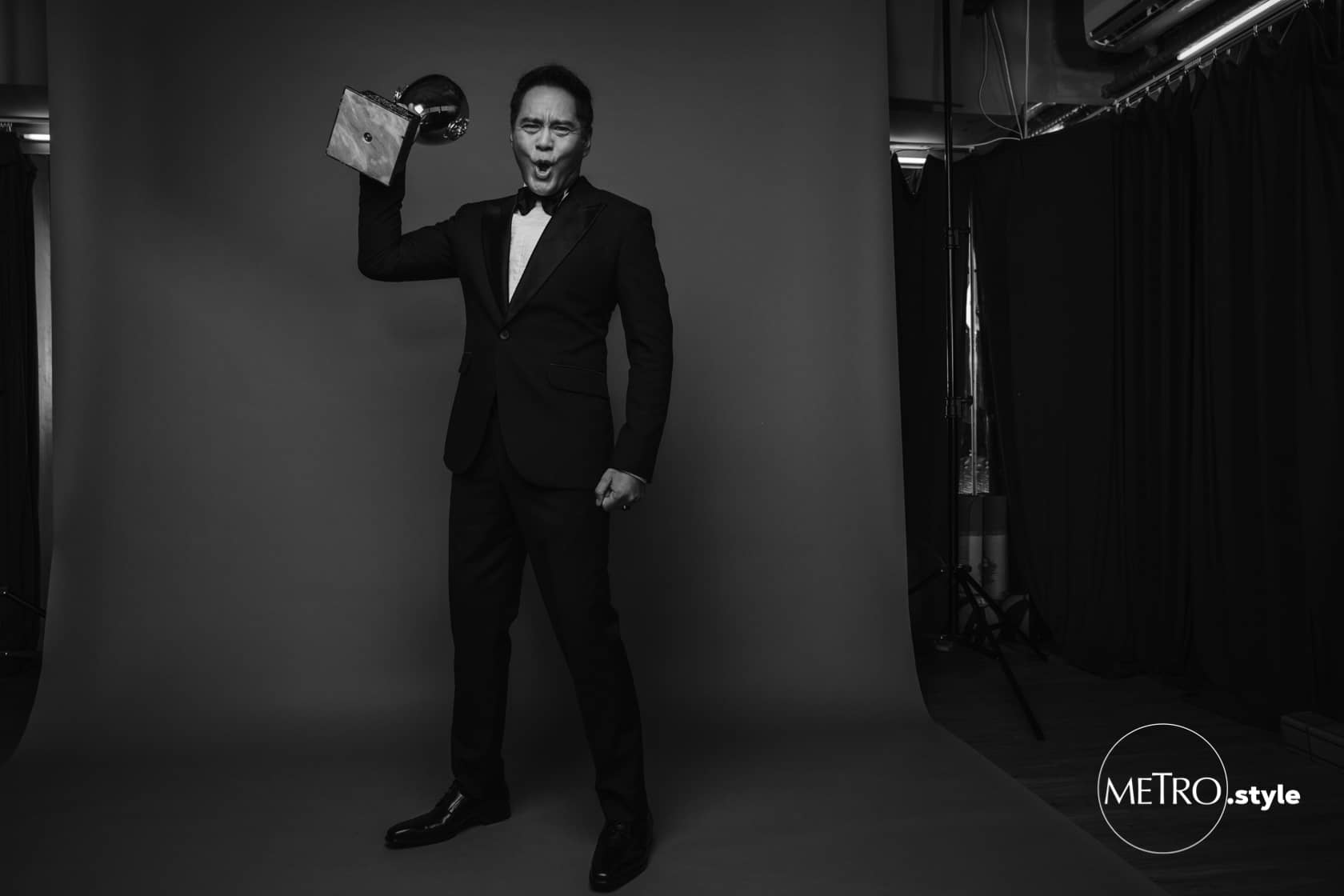 Photo Gallery
Photo Gallery
In conversation with John Arcilla:
On working with the cast of On the Job: The Missing 8
"I'm really very lucky because all my co-actors are really professional and good actors, so it was easier for me to play the part. Kasi it was just like, you know, [snapping his fingers]. 'Ah okay, oh, he gave it to me. Oh that's what he gave me. Oh, he caught it differently. Oh, he caught it like that.' These are professional actors who have been doing this for so long na. You are going to be more inspired doing the scenes. And I love challenges when it comes to acting一if it's challenging, the more exciting it is."
On Dennis, Erik and Quark at the Venice International Film Festival
"They just enjoyed everything... And they're so happy because Bong Joon-ho sat at their table. Bong Joon-ho did not go somewhere else, but just sat on their table and was with them all night long during the party after the awards night."
On receiving this recognition
"A lot of loss came from my family and these people are from my father to my two siblings. These are very close to me and they are my inspirations when I do characters, when I tell stories, and these are my first fans. They are the ones happier than me every time I receive some recognition, and then suddenly, somebody's missing. Suddenly, you're waiting for these people to congratulate you, but no one is on the other side (cries). So now, suddenly, sinabi ko, maybe this is the cup of life, it's a combination of bitterness and sweetness, the combination of triumph and pain. But if this is my cup, maybe this is what the cup of life is and how symbolic it could be. I wish the cup of life is much happier than painful, so sabi ko, I just want to remember all their laughter, my siblings' laughter so that I may fill my life, my cup of life, with fun and happiness other than some pain.
"Pero ang hirap. Sabi ko, in time. So I am praying to my sister. Sabi ko, please help me overcome this because you are the funniest in the family. Kasi 'yung sister ko na bunso, 'yung pinaka sobrang kwela sa family, na alam mo 'yun, 'pag may party kami, siya 'yung lumulupasay sa floor sa kakatawa and then mahahawa na kaming lahat sa kanya. Tawa na kami nang tawa. I need that now. Sabi ko sa kanya, please help me be that again even without you, remind me of that.
"People will always say that life is bittersweet. People will always say that the cup of life is a combination of everything from all your sweat, blood, tears, and success and triumph and victory. I can see that this is actually the symbol of that, but a culmination, but then can I just have na lang sana the good memories from all of them? 'Yun 'yung wish ko nalang kasi I want my cup to be filled with love and just happiness and joy from the people that I love and from the people who inspired me."
On what motivates him
"For me, there's no way to go but up. I am an actor, this is what I do. I want to share this to the extent of wherever I can bring it. I want to bring it to the world. That from the very beginning is my principle in life. If I want to be an actor, I want to be an actor of the world.
"My experiences are just the same with people on the other side of the world. So definitely, whatever I do in particular stories, people can relate to my experience. I want it to be seen by the world audience that Filipinos also have the same dreams, aspirations, and heartaches… and they have the same crisis, issues to resolve for their families and for their countries."
On the Job was turned into a six-part HBO Asia Original series, now available only on HBO GO.
Photography by Joseph Pascual
Makeup by Ryan Ko
Styling by David Milan
Sittings editor: Mariel Abanes
Shoot location: Merlion Studio
Special thanks to Direk Lauren Dyogi, Debbye Mateo, Thess Gubi, and Marien Lopez