16 K-Drama Bromances That Got Us Hooked
More than the K-Dramas' main couples, these bromance pairings add lots of fun and kilig to the shows as well!
It's not only the main couples of K-Dramas that add kilig to our viewing experience—the abundance of bromance also contributes to the fun! The adorable relationship between the male lead and second male lead lends a comedic flair to a series; their chemistry makes our hearts flutter and leaves us laughing out loud, too!
There are stories with bromances formed from a long-time companionship, like the trending pair of Lee Gon (Lee Min-ho) and Jo Eun-seob (Woo Do-hwan) in new K-Drama The King: Eternal Monarch, where the characters share unexpected, sweet moments onscreen. Meanwhile, tales of nemesis or love rivalries turn distant feelings into a tight bond—a trope that caught the hearts of fans of dramas like The Heirs and My ID is Gangnam Beauty.
If you'd like to explore more K-Drama bromances, we created a list of our favorite male pairs, trios, and squads in shows you can add to your binge-watch queue. Browse through the gallery and see if your favorites made it to the list!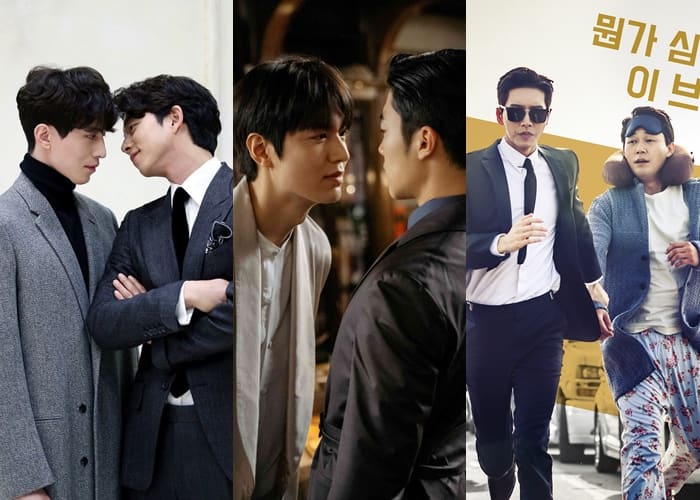 K-Drama Bromances We Can't Resist But Ship
K-Drama Bromances We Can't Resist But Ship
Lead photos from Koreaboo, Netflix, and JTBC