The "Dinner Mate" Cast Members Talk About The Show, Their Roles, And Their First Impressions Of Each Other
Now, this series looks like one delicious treat to K-Drama lovers!
There's a lot to be excited about new K-Drama on the block Dinner Mate—from main stars Song Seung-heon and Seo Ji-hye's return in a TV drama (his last K-Drama was The Great Snow, while hers is the much-talked about Crash Landing on You) to special cameos of Sandara Park and the female lead's CLOY co-star Kim Jung-hyun
The series is based on the popular webtoon Shall We Have Dinner Tonight? by Park Shi-in. The story sees the journey of two love cynic people who accidentally share a dinner together in a restaurant after being mistaken as a couple. This leads to a series of dinners together and an unexpected closeness and bond between them.
The lead stars' characters, psychiatrist Kim Hae-kyung (Song Seung-heon) and TV producer Woo Do-hee (Seo Ji-hye), are joined by Jung Jae-hyeok and Jin No-eul (played by Lee Ji-hoon and Son Na-eun, respectively). As Dinner Mate premiered last May 25, an online press conference was held with its cast and crew, where they shared details about filming the show, talked about first impressions of each other, and revealed why they accepted their roles.
Read and learn more about the actors and their roles in the series: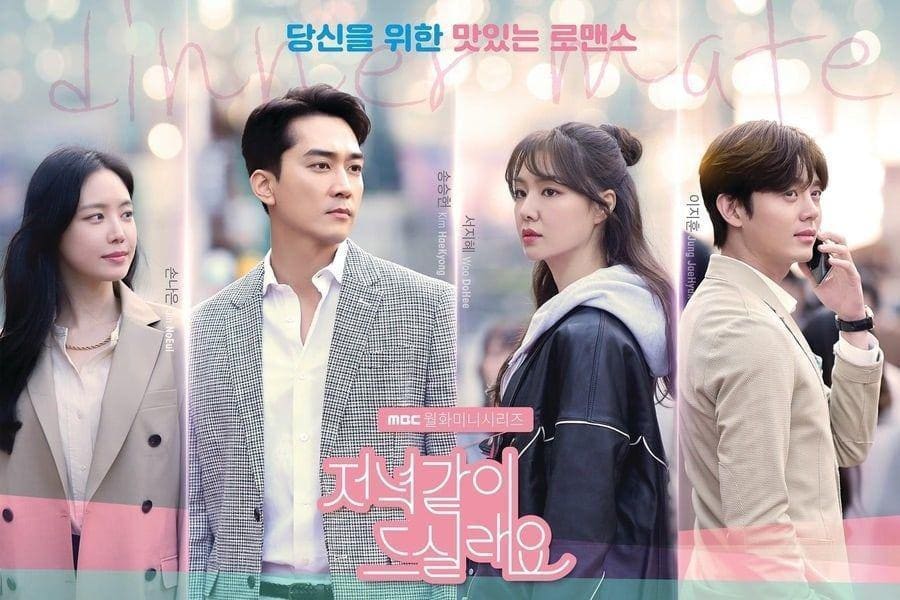 "Dinner Mate" Cast Members
"Dinner Mate" Cast Members