In Photos: Hallyu Stars Spread Holiday Cheer Online
Christmas is indeed the most wonderful time of the year
We're a few days away from Christmas. And for many, the Christmas break is not only a time to reunite with loved ones but also a chance to rest and relax while watching the K-dramas on our list. To add to this list, there are several new shows that have just been released and those that will start airing this December like Bad and Crazy, Snowdrop, Moonshine, and The Silent Sea.
Like last year, at the peak of the pandemic, many have turned to binge-watching K-dramas as a way to cope with stress and anxiety. It still is the case this year, with an exciting lineup of series that entertained us throughout 2021. K-dramas and the Korean actors and actresses continue to be a source of inspiration and comfort during these trying times.
And this season, many of them are spreading positive vibes and holiday cheer through Instagram, giving us a glimpse of how they're spending the most wonderful time of the year.
Check out Sweet Home actress Lee Si-young's Instagram update: it's snowing in Korea, and she's having a blast (despite almost slipping). (If you haven't yet, check out her account—her posts are hilarious!)
Check out the gallery below for more photos of Korean actors and actresses with Christmas tress/holiday décor and in season-appropriate looks that are warm and cozy: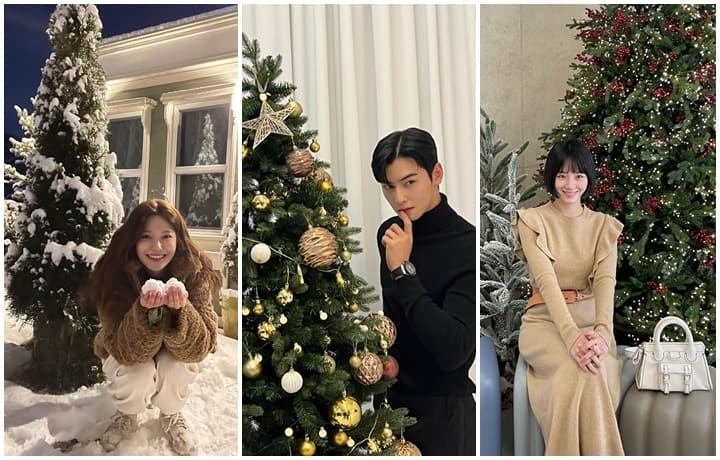 Photo Gallery
Photo Gallery
Lead photos from @sooyoungchoi @eunwo.o_c @lavieenbluu