6 Things That Make K-Drama "Jirisan" Worth Watching
Plus, meet the series' other cast members and their characters aside from Gianna Jun's Seo Yi-kang and Ju Ji-hoon's Kang Hyun-jo
One of this year's much-awaited K-dramas is finally here: Jirisan (also known as Mount Jiri and Cliffhanger). From its pilot episode alone, this tvN 15th Anniversary Special Drama and iQiyi Original K-Series seems to already tick several boxes in terms of the elements that make a great K-drama.
Here, we're listing all of the things we're excited for and looking forward to from this 16-episode thriller-action series:
The setting
First and foremost, the location of the series is stunning and fascinating. It sets the tone of the narrative and lends it a certain grandness and warmth. This K-drama is named after its setting, Jirisan, which is the second tallest mountain in South Korea. The vast place becomes witness to different stories一happy, sad, exciting, terrifying, heartwarming.
In an eight-minute highlight video from iQiyi, the beauty and the mysterious side of Mt. Jirisan were showcased throughout four seasons. In the clip that gives a glimpse of the secret of the mountain, the place was described, narrating, "For a long time, many people have visited Mount Jirisan during the long years it has stood. This mountain was a land of hope for someone, but a spiteful land of death for another… Many people still bring their own stories to this mountain, but not all of them return with hope… This place is still at the border. The border of growing hope and severe devastation. Between life and death, where the beginning and the stench of blood coexist… Mt. Jirisan is the land between this world and the next."
Mt. Jirisan is painted in the series as a place that isn't only admirable for its beauty but for its story as well. What's exciting to see unfold in Jirisan are the stories of those who protect the Jirisan National Park and those who visit it.
The unique characters and their stories
Jirisan stars Gianna Jun (Jun Ji-hyun) as experienced ranger Seo Yi-kang and Ju Ji-hoon as rookie ranger Kang Hyun-jo. Seo Yi-kang is the park's top ranger, who knows the trails of the mountain like the back of her hand; her expert skills in search and rescue missions have earned her the nicknames "Mountain Ghost God" and "Devil Seo." She's a tough woman with a take-charge attitude. Of this role, Gianna Jun said during the show's press conference, "Actually, I didn't accept the role because I wished to play a strong woman. Females today are stronger in character. I never thought I would play a park ranger, to me this is a brand new experience."
Meanwhile, Kang Hyun-jo, a military academy graduate, is led to becoming a ranger because he believes it's his calling; he has this strange ability of seeing visions of death in the mountains. Because portraying his character is physically gruelling, Ju Ji-hoon shared that he incorporated running into his fitness routine to carry out his scenes well, especially those that required ascending peaks.
Together, Seo Yi-kang and Kang Hyun-jo venture into the park to unpack its mysteries.
Joining Hallyu stars Gianna Jun and Ju Ji-hoon are veteran actors Sung Dong-Il (as Jo Dae-jin, a park ranger-turned-head of the branch office of the park), Jo Han-chul (as Park Il-hae, the ranger team leader), and Oh Jung-se (as Jung Goo-young, a ranger who believes in taking care of himself first before he can take of others). Also part of the cast are actresses Joo Min-kyung as Lee Yang-sun, an administrative employee of Haedong Branch Office and Go Min-si as Lee Da-won, a rookie ranger. These characters seem to have interesting, heartwarming life stories, too, that go beyond or intersect with their jobs.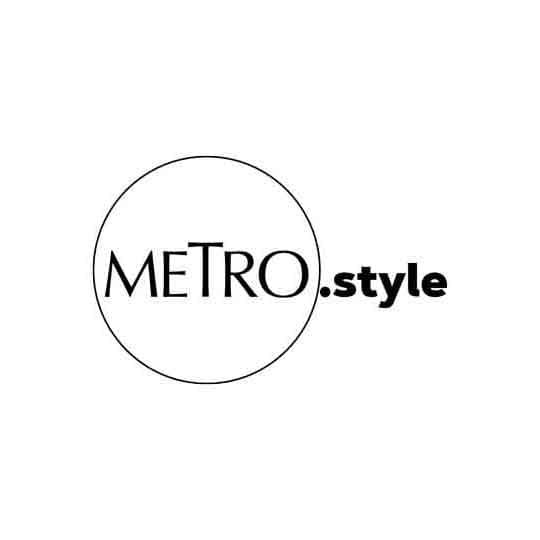 "Jirisan" cast members (clockwise, from left): Sung Dong-il, Gianna Jun, Ju Ji-hoon, Jo Han-chul, Joo Min-kyung, Oh Jung-se, and Go Min-si
The challenges the character will face
Jirisan focuses on the search and rescue missions carried out by the rangers. From its highlight video alone, it can already be seen how exciting these scenes are going to be. The different circumstances the characters find themselves in and the difficulty level of each mission are among those to look forward to.
As seen in the teaser, they need to save someone within the golden time of 30 hours and encounter a 70-year-old woman who fell and died while going down Mt. Jirisan, among many other cases. They're going to face typhoons, fires, floods and untold dangers in the mountains while doing their jobs, risking their lives in the process. Aside from these disasters, they also have to deal with someone who kills people in the mountains; it has then become a part of their mission to find this culprit.
The lighthearted moments
It looks like the series won't be all serious, though. There will be lighthearted moments and comedic hints, too, which will showcase the relationship and teamwork between these rangers. We've seen scenes where Gianna Jun's Seo Yi-kang will remind you of her iconic My Sassy Girl character. Ju Ji-hoon's Kang Hyun-jo, in his clueless moments as a rookie ranger, looks charmingly naive as he tries to learn the ropes.
Sung Dong-il, Oh Jung-se, and Jo Han-chul are great in dramatic scenes, but they undeniably have comedic timing as well. Their banters appear to balance the tear-jerking moments in the show.
Gianna Jun pointed out a particular scene with Oh Jung-se where they found it hard to be serious on the set. She said, "Actually he just looks funny. There are many scenes that we had to shoot together and they were all serious ones, but he just made us laugh. And before we burst out laughing the director would shout 'Cut!'." Oh Jung-se added, "There was once Gianna Jun wanted to hit my head, but she burst into laughter before she could do it. After laughing though, she still did hit my head," and shared that Jun was very into her character. Gianna Jun replied, "I wanted to be serious then, but could not stop myself from laughing, I am really sorry."
The creators behind Jirisan
Jirisan is written by Kim Eun-hee, the same screenwriter Ju Ji-hoon and Gianna Jun worked with in the period horror thriller series Kingdom and Kingdom: Ashin of the North, respectively. She also won awards for the procedural thriller fantasy drama Signal. Gianna Jun says of Kim Eun-hee, "The charm in her scripts are that details that seem unimportant at the start, turn out to be crucial at the end."
The director, Lee Eung-bok, has several hit K-dramas under his belt, including Dream High, Descendants of the Sun, Guardian: The Lonely and Great God, Mr. Sunshine, and Sweet Home.
Serving as the director of photography is Choi Sang-mook whose dossier includes well-loved series like Signal, Oh My Ghost, Misaeng: Incomplete Life, and High School King of Savvy.
Jirisan is created by tvN and developed by Studio Dragon. This team-up also brought to life buzzworthy dramas like The Devil Judge, Hometown Cha-Cha-Cha, Doom at Your Service, Navillera, Crash Landing on You, and Arthdal Chronicles.
These are credentials that make us more excited to catch and follow the adventures of the rangers in Jirisan.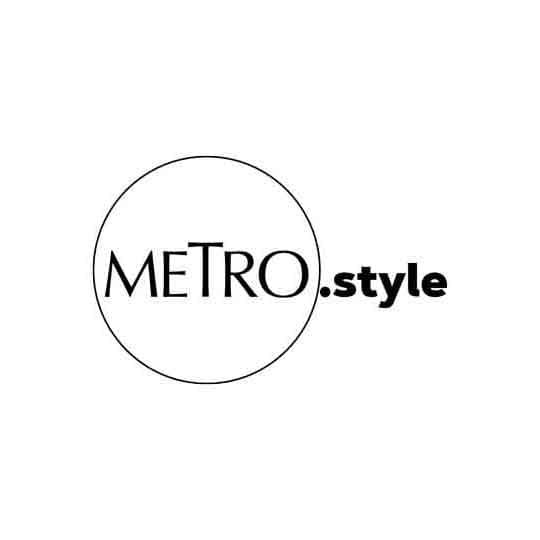 Gianna Jun, writer Kim Eun-hee, Oh Jung-se, photography director Choi Sang-mook, Jo Han-chul and Ju Ji-hoon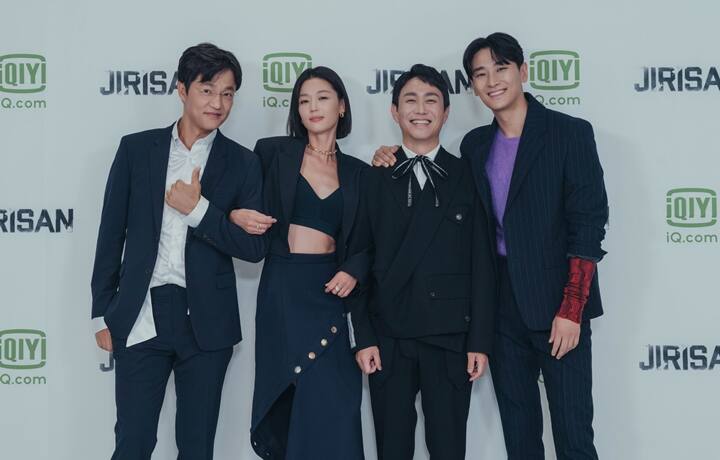 Photo Gallery
Photo Gallery
The lead stars' chemistry
K-drama fans are all too familiar with noona romances一you know, those stories where the woman is older than the man. Jirisan presents a similar vibe with the senior-junior relationship between Gianna Jun's Seo Yi-kang and Ju Ji-hoon's Kang Hyun-jo.
These two actors have worked separately on the same series, Kingdom, but Jirisan is their first-ever collaboration. Despite working with each other for the first time, Gianna Jun said that they were "at ease" on the set. Ju Ji-hoon has nothing but good words for his on-screen partner, saying, "I've been a fan of Gianna Jun 'since young.' Her charm has left me speechless and has always been a role model for me. In our collaboration, she was always trying to feed me, so I am very thankful to her."
Aside from the cameo of Gianna Jun in 2020's Kingdom and 2021 special feature-length episode of the said series, Kingdom: Ashin of the North, she last starred in the K-drama The Legend of the Blue Sea in 2017, so this is a much-awaited comeback for the Hallyu queen. Ju Ji-hoon, on the other hand, last starred in the 2020 legal K-drama Hyena.
Jirisan is now available for streaming on iQiyi International app or iQ.com. New episodes drop every Saturday and Sunday, 8PM.
Lead photos courtesy of iQiyi | Gallery photos from iQiyi and tvN