In Photos: Behind The Scenes With The Cast Members Of "Record Of Youth"
We'll surely miss this K-drama that highlighted family relationships, friendships, and dreams
Record of Youth's last episode was released on October 27. Its finale episode got a nationwide rating of 8.74%. The Park Bo-gum and Park So-dam starrer, which premiered last September 7, highlighted family relationships, friendships, and dreams. With the Hallyu scene serving as the main canvas on which the characters' stories are woven on, Record of Youth painted a picture of what it's like to be a celebrity in one of the most cutthroat entertainment industries in the world.
There's a lot of lessons to be learned from this K-drama, but if there's one that stood out, it's to not give up on dreaming new dreams wherever you may be in your life. Youth is not about one's age—it's a mindset. Aside from Park Bo-gum's Sa Hye-jun, that was especially seen and felt in the characters of Ahn Jeong-ha (Park So-dam), Sa Min-gi (Han Jin-hee), and Lee Min-jae (Shin Dong-mi).
Record of Youth is not about grandeur, but it managed to show some of the most valuable life lessons in the grand scheme of things—with tons of quotable quotes!
The other cast members had their chances to shine, too, and there's undeniable chemistry between them. These behind-the-scene photos show that the friendship they brought to life on-screen translates even off-cam.
Check out the galley below: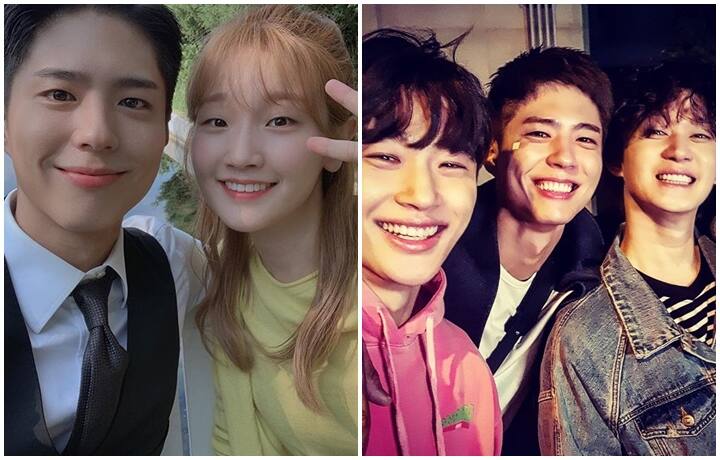 "Record of Youth" BTS
"Record of Youth" BTS
Photos from @sodam_park_0908 @parkb0gum @hsu_hyun @byeonwooseok @u_ju_g @recordofyouth_official