K-Drama Stars Who Staged Fanmeets in the Philippines
Here's a throwback to the Korean actors and actresses who met their Filipino fans. And here's to hoping fanmeets with our favorite Hallyu stars happen again soon
Your fangirl dreams can come true! Fandom culture remains alive and well. While most of the fan and celebrity interactions happen virtually these days, the possibility of meeting your favorite K-drama actor or actress is still high even if it happens in the near future.
The Philippines has been attracting a number of Korean celebrities in recent years as one of the top destinations for their Fan Meets, an event where the celebrity and the fandom can interact closely. Some fan meetings involve the celebrity doing a Q&A with the fans, performing, participating in games and skits and, if you're lucky, you can even shake hands, talk briefly to your favorite, or get that precious autograph.
With Filipinos' love and appreciation for K-dramas getting more and more intense everyday, we're looking back on the Hallyu stars who previously met their Pinoy fans. Metro.Style lists down some of the K-drama stars who have successfully staged their fanmeetings in the Philippines and had a great time with their fans in a more intimate setting.
Check out the gallery below: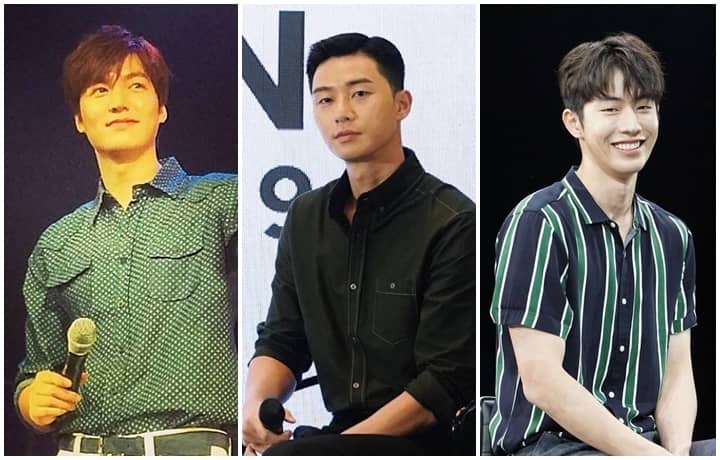 Photo Gallery
Photo Gallery
Don't give up on your dreams of meeting your favorite oppa or eonnie—it can certainly happen when it's much safer to travel and interact with everyone. After all, the Philippines is now on Korea's radar with its massive fanbase. Save up and practice your annyeong haseyo as early as now.
Which Korean actor or actress are you wishing to see in a Manila fanmeet in the (hopefully, near) future?
Lead photos from @wilbroslive and Metro.Style archive