We Caught Up With KC Concepcion In An Interview On Kumu's FYE Channel
The actress and entrepreneur shared with us how she makes the most of her days under quarantine!
What's KC Concepcion doing these days? Adapting to the new normal, and doing it in style!
Just like most of us, she's spent most of the last six months at home, figuring out how to still live life to the fullest and find joys in every day events despite the many constraints that come with powering through the health crisis. There are definitely days when she longs to be able to do more, she says, but taking over that feeling is the gratefulness for being given the time to concentrate on herself and learning new skills to make life at home even better.
She's done anything and everything from cleaning up her closet, learning to cook, and practicing the art of positive self talk, ultimately accomplishing so much productive and constructive things in a time that could otherwise be spent feeling fatigued and bogged down by current events.
We caught up with the actress and entrepreneur last week on
Metro Chats
on Kumu's FYE Channel and talked about everything she's kept herself busy with these days, even learning a thing or two from her.
Check out everything KC shared with us in our exclusive interview with her below!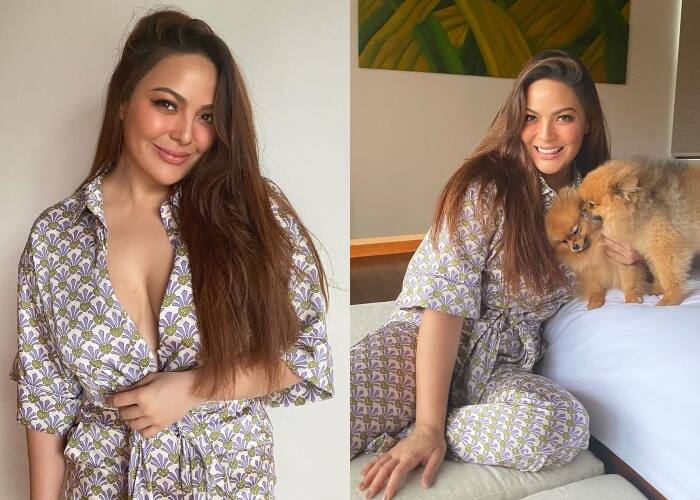 KC Concepcion on life under quarantine
KC Concepcion on life under quarantine
Photos from @itskcconcepcion