EXCLUSIVE: Kiana V On Her Identity As An Artist And What Making Music Means To Her
Growth, possibilities, and unboxed dreams are just some of the things that make up this young and talented artist's journey
There was a time when a 16-year-old Kiana Valenciano (or Kiana V) refused to show anyone but her journal her thoughts-turned-songs.
She didn't have the confidence, no guts, to tell even her family that she had begun to explore an interest in songwriting and music. And besides, what would people say, considering her dad Gary Valenciano's reputation for being one of the Philippines' most beloved performers of all time?
Kiana just smiles about those memories these days. Twelve years later, she reflects on how much has changed—of how much progress she's made and of how much bravery she's found. She takes pride in how she got herself from Point A to Point B, and how she became a better and stronger artist with each step.
"I'm just excited to keep creating and sharing my music," she tells
Metro.Style
.
She has come a long way.
There are no traces of the timid and unsure girl Kiana once was, and in her place is now a self-assured woman ready to tell the world all about her and share the contents of her heart through music.
In an exclusive interview with Kiana, she updates us on everything she's been up to this year and what making music has come to mean to her after all these years.
See what she had to share in the gallery below: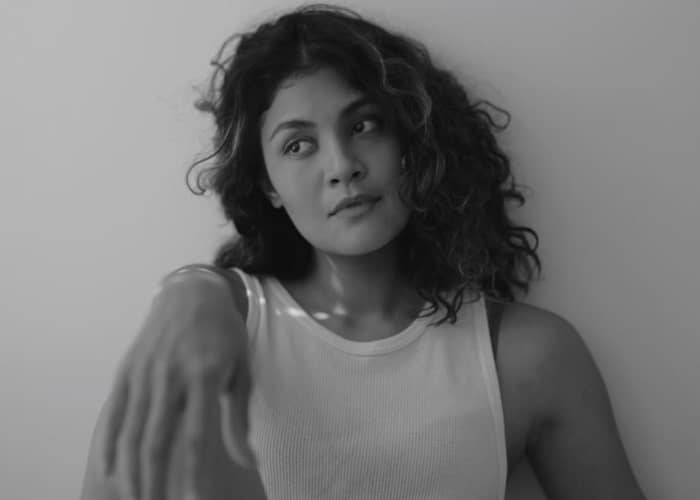 Kiana V on Who She is as an Artist
Kiana V on Who She is as an Artist
Check out Paradise Rising's semilucent first mixtape, featuring Kiana V's track "Safe Place." Dive in and listen to the tracks from semilucent at bit.ly/semilucentmixtape.
Photos from @kianavee | Gallery cover image by @senditdro via @kianavee