Metro.Style Most Beautiful Korean Actresses: Kim Go-Eun And Her Career Highlights
Get to know the actress who made it to Metro'Style's Most Beautiful Korean Actresses Top 3
Kim Go-eun is a rarity. She's a wallflower according to the standards of her industry, her pomp (or more accurately lack of) paling in comparison to others oozing with ambition, bubbliness, and self-confidence. But she comes with a caveat—her understated-ness is her secret weapon, something that's allowed her to make her dreams come true in her own time, in her own terms. She's taken full control of her career, knowing perfectly well what she wants to get from being an actress.
Beginning her career at the age of 21 in 2012, she starred in films A Muse, Monster, Memories of the Sword, Coin Locker Girl, The Advocate: A Missing Body, Canola, Sunset in My Hometown, and the recent hit Tune in for Love. On the small screen, her K-Dramas are big hits Cheese in the Trap, Guardian: The Lonely and Great God, and The King: The Eternal Monarch.
Outside of acting, she's a wise mind, too. Her thoughts on womanhood, hard work, and training for a role have made her less of an indistinguishable actress and more of a discerning thespian to audiences who know her best. With her beauty and glowing presence on-screen, she was nominated by her fans to be among the Most Beautiful Korean Actresses in Metro.Style's recently-concluded poll, where she was a strong contender who finished at the top 3 spot and was picked by our editors to receive the "Best Skin" special award.
In celebration of Kim Go-eun's extraordinary career, we put together a gallery highlighting all her most impressive professional milestones through the years. If you aren't a fan of hers yet, you will be, after this.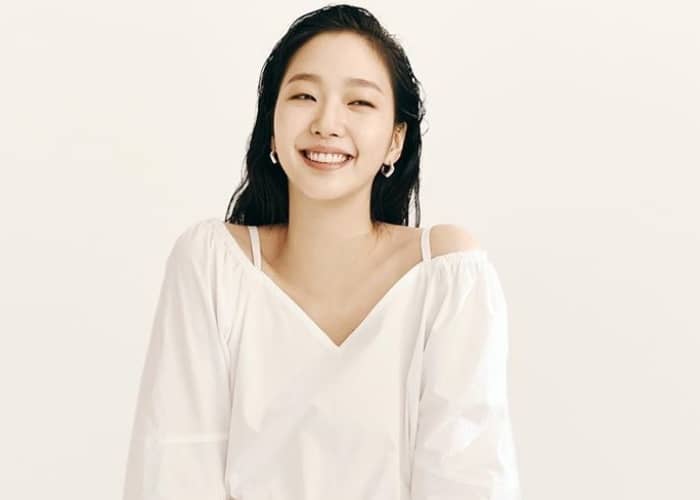 Get To Know Actress Kim Go-Eun
Get To Know Actress Kim Go-Eun
Kim Go-eun places third in Metro.Style's Most Beautiful Korean Actresses poll. For the final tally, click here.
Photos from Mind Bridge via @ggonekim