This Is What Kim Hee-Ae Thinks Of Her "The World Of The Married" Character Ji Sun-Woo
The seasoned Korean actress can't help but feel surreal over the success of the 16-episode series
If you're a fan of K-Dramas, you're most likely aware of The World of the Married and how successful it is. Every episode of the Doctor Foster-based series has gotten people talking for its compelling concept that offers a sense of uniqueness and familiarity at the same time.
One of its main characters that bring the story to life is Dr. Ji Sun-Woo, played by Korean actress Kim Hee-ae. In an interview with Elle Korea, she described her role as someone "with a strong determination to live hard." The actress said, "She uses the best of her ability to endure and keep her feelings to herself without letting anybody know."
This is because her character later discovered her spouse's infidelity, which sparked in her a thirst for revenge. "In some ways, there are also aggressive and persistent aspects to her character," she added. "Nevertheless, it seems that viewers sympathized and supported Ji Sun-Woo's confident and honest appearance."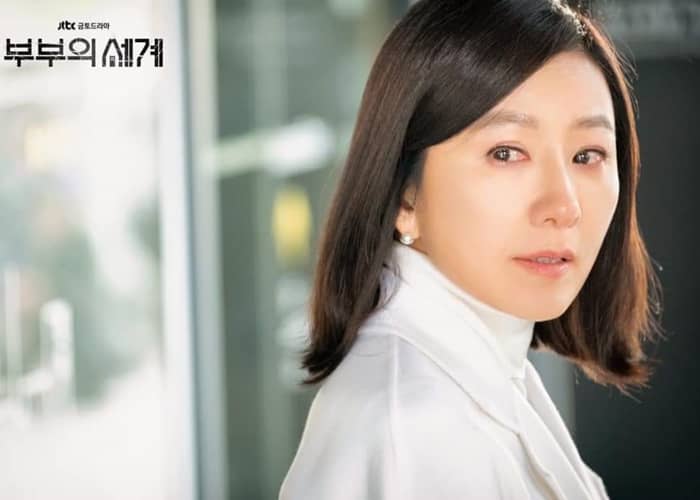 Kim Hee-Ae as Ji Sun-Woo
Kim Hee-Ae as Ji Sun-Woo
Her character makes viewers grip their seats in awe with the rollercoaster of emotions she expresses in her scenes. It was no easy feat, the actress stressed. "All of my scenes in this project require intense and powerful feelings and sentiment," she explained.
Given this thought, it's amazing how she's able to consistently deliver an impressive work in every episode she's in. How does she do it? "I always work thinking this might be my last one for every project. I ask myself, 'When will I be able to play this role again?' These thoughts had helped me push myself and come this far," she revealed, adding that it requires the goal of becoming better at her craft each day. "I think it basically comes from the person's thought process, whether he is acting or not. Even at the moment when I'm not an actor, I put a lot of effort into making myself better. In that regard, I am also a progressive person."