Here's Further Proof That BTS Leader Kim Namjoon's Stage Name Stands For "Role Model"
Today, on his birthday, we honor this young man whose words of wisdom never fail to inspire their fans from different parts of the world
Kim Namjoon (or RM), the leader and main rapper of the phenomenal global boy group BTS, is celebrating his 27th birthday today, and we're honoring this young man who has inspired countless ARMY to love themselves, speak up, and never give up.
Throughout the eight years since BTS debuted, RM's leadership has shone in many ways, as he unfailingly helps, guides, and motivates his team members to do the best they can with each performance. He respects them, that's why the rest of the Bangtan Boys respect him too. RM is the kind of leader who leads by example and listens to his team一as he once said, "Teamwork makes the dream work."
For many, his stage name, RM, which used to stand for "Rap Monster," has come to mean "role model." And that's what this talented rapper, songwriter, and record producer truly is.
We know the famous story of how Jungkook joined BTS because he saw RM perform and thought he was cool (ICYDK: RM was the first member of BigHit's BTS). There are many other ways, instances, and events by which he has proven time and again that he's worthy to be considered a role model. Whether it be through the beautiful lyrics he pensively wrote (he wanted to be a writer of prose and poetry when he was younger) or the meaningful speeches he eloquently, passionately delivered, RM touches and uplifts people's lives in ways he might've never imagined he was ever capable of doing.
After all, he thought of himself as an ordinary boy from Ilsan, South Korea, except that he had big dreams. "I used to imagine that I was a superhero, saving the world," he shared in his speech at the UN General Assembly in 2018.
Even now with the astounding success of BTS, RM still thought of himself as an ordinary guy, only he has had extraordinary feats, thanks to his fellow BTS members and the ARMY. This is one other charm of RM: his humility, crediting his success not only to his hard work and dedication but also to the people who have helped shape the person he is today.
Despite challenges, setbacks, and self-doubt, RM never gave up, never lost hope, and powered through. Look at where he is now. In a way, his dream of becoming a superhero who saves the world came true. BTS' songs, campaigns, shows, and interviews have become a bottomless source of good vibes and positivity.
Especially in the midst of the pandemic, when more people discovered what BTS is all about, RM and members Jin, J-Hope, Suga, Jimin, V and Jungkook have constantly comforted their fans and made them hopeful for a better tomorrow. They're modern-day heroes and their power is to inspire, uplift, and empower.
Through his many interviews, speeches, and V Live sessions, his intelligence (hey, he's famous for having an IQ of 148!), maturity, and authenticity are always crystal clear. He's all about growth, creativity, honing his artistry, and expressing himself through music. Wise beyond his years, there's no denying his thoughtful, profound statements are words to live by.
In celebration of the birthday of this handsome, sexy, inspiring, and multi-talented artist, we've gathered some quotes from RM for your dose of positive vibes today and beyond: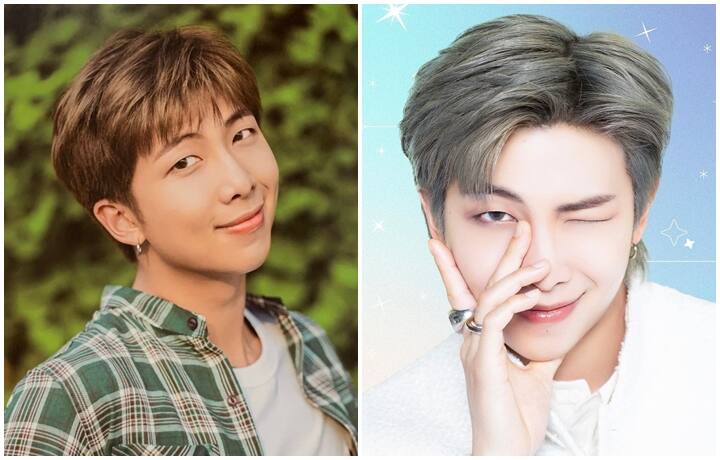 Photo Gallery
Photo Gallery
Happy birthday, RM!
Photos from @bighit_enter and @rm.bighiitentertainment