Kim Soo-Hyun Is Korea's Highest Paid Actor Of 2020!
The bankable star leading hit show "It's Okay to Not be Okay" is definitely doing more than just okay these days
200 million won, that's about Php8.3 million give or take—that's reportedly the figure that the handsome 32-year-old actor is bringing home per episode of the new hit K-Drama It's Okay to Not be Okay.
The series is now on its fourth episode. The show has a total of 16 episodes. You do the math.
Now if that does't put things into perspective for you, this massive financial milestone has also officially put Kim Soo-hyun ahead of names Filipino K-Drama fans are sure to recognize, like Hyun Bin (whose talent fee was said to be USD$83,900 per episode of Crash Landing on You), Lee Min-ho (who's believed to have made USD$62,000 per episode of The King: Eternal Monarch), and Ji Chang-wook (who reportedly receives USD$50,300 per episode of Backstreet Rookie).
Can you say "eligible bachelor?" (He's single, as far as we know!).
In the past, Forbes awarded him the Top 2 spot in its 2015 Korea Power Celebrity List while Forbes Asia included him in its 30 under 30 awardees in in 2016. It goes without saying that Kim Soo-hyun is an in-demand Hallyu star (i.e.: a Korean celebrity with a big draw in international markets and is a leading figure in Korean pop culture exports and advertisements), one who's bagged multiple accolades in the Korean awards circuit.
His steady rise to fame began when he was just 19, but it was small screen titles like Dream High, Moon Embracing the Sun, My Love from the Star, and The Producers that truly catapulted him to cult status (he's since also tried his hand at films, like Secretly, Greatly, and singing, and succeeded in those arenas, too).
With quarantine still in full swing, it's a good idea to dig in to his latest show available on Netflix, It's Okay to Not be Okay, where he plays a health worker at a psychiatric ward who discovers love in a place (and person aka Seo Yea-ji as Go Moon-young) he never quite expected.
If you're just starting to get to know Kim Soo-hyun, no matter which of his projects you choose to see first, we're sure that the viewing experience will leave a lasting impression!
Check out the gallery below to see Kim Soo-hyun's latest profile photos with his management company, Gold Medalist: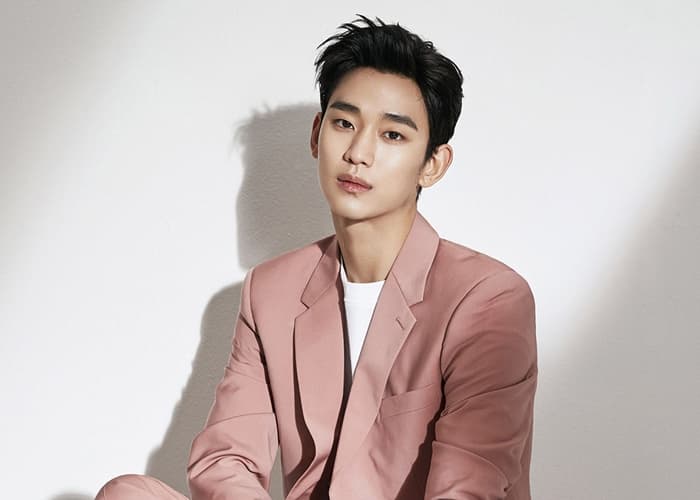 Kim Soo-Hyun
Kim Soo-Hyun
Photos from @soohyun_k216 and Gold Medalist