The Amazing K-Drama Cameos Of Kim Soo-Hyun, Jun Ji-Hyun And Park Bo-Gum Left Us Wanting More
Who wants a next season for "Hotel del Luna," "Kingdom," and "Itaewon Class?" We do!
Say it with us, "We want more! We want more!"
Depends on the timing of the cameos, these surprise appearances could be hinting at possible next seasons to your favorite K-Dramas. When the cameo appears somewhere in the middle of the storytelling, then it most likely ends there, a brief appearance just to make the viewing experience more exciting.
However, when the cameo appears during the last few minutes of the finale episode, then there could be more stories waiting to be told—that's next season material, the jump-off point of what could be another must-watch K-Drama to add to our long binge list.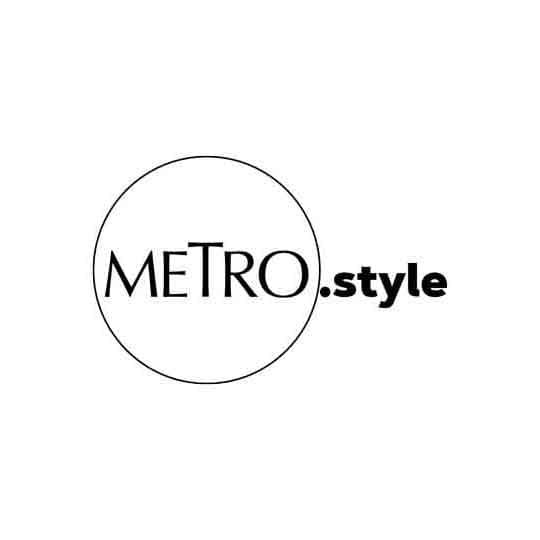 From left: Kim Soo-hyun, Jun Ji-hyun, and Park Bo-gum | Photos from Dramabeans, Stonehenge via @junjihyun_81, and Blossom Entertainment
SPOILERS AHEAD!
So, imagine our excitement when we were all treated to such amazing cameos by Kim Soo-hyun in Hotel del Luna (also in Crash Landing on You), Jun Ji-hyun in Kingdom Season 2, and Park Bo-gum in Itaewon Class. Theirs were surprise appearances at the finale episode, and we can't help but wish to see more of them via these K-Dramas' next season.
Kim Soo-hyun in Hotel del Luna
Kim Soo-hyun rose to popularity via 2012's Moon Embracing the Sun and 2013's My Love from the Star. The last K-Drama he starred in was the 2015 series The Producers alongside Cha Tae-hyun, Gong Hyo-jin, and IU. He began his mandatory military service on October 23, 2017, and was only discharged on July 1, 2019.
Following this hiatus, Kim Soo-hyun had a cameo in the 2019 phenomenal hit series Crash Landing on You, but he appeared there as as his character Won Ryu-hwan from the 2013 movie Secretly, Greatly, wherein he is a North Korean spy who was deployed to South Korea.
His cameo in 2019's Hotel del Luna, however, bears more meaning and sparks hope of seeing Kim Soo-hyun star in another K-Drama. Hotel del Luna is about an eponymous hotel that only caters to ghosts; it stars IU and Yeo Jin-goo. In its finale episode, a new owner who will take over this hotel previously ran by IU's character, Jang Man-wol, appears. Another character in the series, the divine Ma Go (played by Seo Yi-sook), had lines which hinted at a possible spin-off to this well-loved series. Ma Go said, "I've brought a very surprising new owner to the moon's lodgings. Because the story of the moon's lodgings must continue... What was the name of the new hotel again?" Then it was revealed that Hotel del Luna will now be known as Hotel Blue Moon.
Kim Soo-hyun's character makes his way to the hotel's lobby, walking past the employees and up the grand staircase. In his dapper ensemble, with a glass of whiskey on hand, it clearly seems like he's the new owner of the hotel.
However, a tvN representative said, "We haven't discussed anything about a second season yet... It's difficult for us to give an answer on whether there will be a second season or not because the staff hasn't ever discussed the possibility of a second season... We believe this is an expression of our viewers' love and support for the drama so we are grateful for it." No plans are in place for a season 2—at least, none yet.
In the meantime, Kim Soo-hyun's fans take delight in the fact that it was announced he will return to the small screen via Psycho But It's Okay (working title), wherein he's said to be taking on the role of a community health worker. According to reports, actress Seo Ye-ji will be the female lead star.
Check out some photos of Kim Soo-hyun in Hotel del Luna in the gallery below: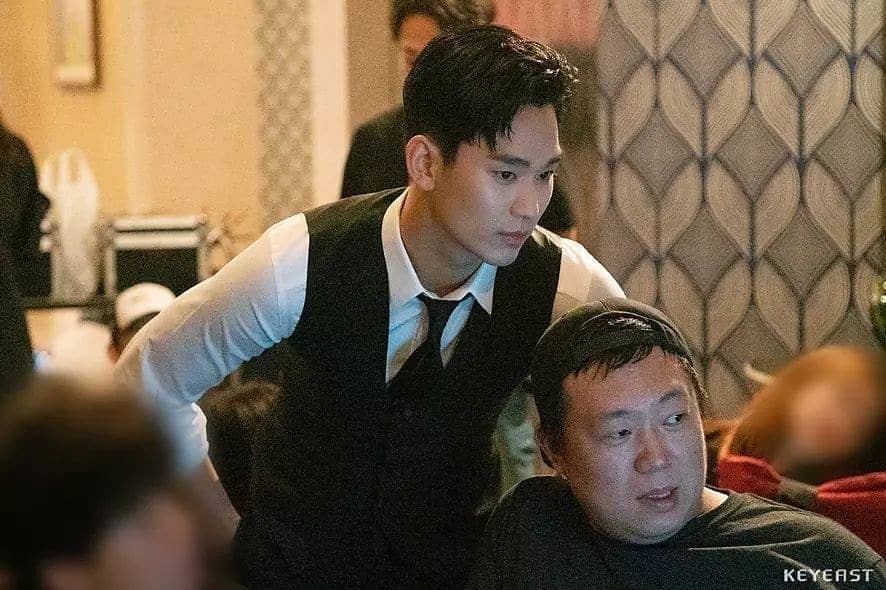 Jun Ji-hyun in Kingdom 2
The star of the classic rom-com film My Sassy Girl has starred in a couple of successful K-Dramas as well: My Love from the Star (2013) and Legend of the Blue Sea (2016). Her fans have surely missed her and her undeniable charm on-screen. Thanks to the season 2 of Netflix Original Series Kingdom, the zombie-filled South Korean political period supernatural thriller, they got a glimpse of the stunning actress again.
Kingdom 2 concluded with a significant cameo by Jun Ji-hyun. The last scene got everyone curious about this mysterious woman and the role she plays in this chaotic world. After seven years since Crown Prince Lee Chang's epic battle against the zombies, peace has seemingly been restored to the kingdom. Or is it just the calm before the storm? Later, Lee Chang and physician Seo Bi (portrayed by Bae Doona) came across the Resurrection Flower (which, as the name suggests, was used to bring dead people back to life) again. They discovered that it is being sold to Koreans by someone from China.
Then Jun Ji-hyun's bad-ass character appears, following scenes showing zombies in captivity. It seems like she's the one responsible for purposely spreading the virus. Her scary stare in the last scene convinced viewers that she could be the main villain for a possible Kingdom 3.
And that's not far from happening, as Kingdom's screenwriter Kim Eun-hee's statements tell us that the end of the crisis for this kingdom is still nowhere in sight. She shared, "While working on season two, I wanted to portray a much larger universe. Those who have watched will know, but people like Lee Chang, Seo Bi, and Young Shin are all people who chase the plague, wishing it never arose. I've thought that having season three tell the story of chasing the origin of the plague would be good, so we're thinking of doing that."
She added, "Season one told the story of hunger and season two told the story of blood. If Netflix agrees, I want season three to tell the story of resentment. Season two brought attention to the concept of 'temperature' and I think if the story were to travel north, the different ecosystem in the North would act as a hint."
If season 3 of Kingdom will really happen, then Jun Ji-hyun will surely be among its stars. "I think Jun Ji Hyun will become a central role alongside the main characters from season one and two," Kim Eun-hee said.
When asked if there will indeed be a season 3, Director Kim Seong-hun said in an article from Philippine Star: "As you all know, production of season 3 is dependent on the success of Season 2. If you support and love Season 2, I'm sure we'll be able to bring Season 3 with a greater world. I personally hope that the series continues all the way to Season 10."
Park Bo-gum in Itaewon Class
Park Bo-gum last starred in the K-Drama Encounter (2018) with Song Hye-kyo. Prior to that, he was also a lead actor in Love in the Moonlight (2016) and Reply 1988 (2015). He was confirmed to star in an upcoming drama, Record of Youth.
But after his cameo in the recently-concluded series Itaewon Class, viewers are wishing to see more of him opposite actress Kwon Nara who played the role of Oh Soo-ah, male lead Park Sae-ro-yi's (Park Seo-joon) first love.
Itaewon Class revolves around Sae-ro-yi, a struggling restaurateur who is out to seek revenge on Jang Dae-hee (Yoo Jae-myung) and Jang Geun-won (Ahn Bo-yun) from the successful food company Jangga Group, who made his life miserable. Due to circumstances, Soo-ah ends up working at Jangga Group.
Despite their long history of friendship and unofficial romance, Soo-ah and Sae-ro-yi didn't end up together, as his connection to his restaurant's manager, Jo Yi-seo (portrayed by Kim Da-mi), proved to be more special.
In the finale episode of Itaewon Class, Sae-ro-yi and Yi-seo are happy together as a couple and as colleagues. What happens to Soo-ah then who quit her job at Jangga Group? It turns out she became a restaurateur herself. She is seen with her friend and investor Hong Seok-chon, who introduces her to a guy applying as a chef in her restaurant.
The guy is portrayed by Park Bo-geum, and based on the look on Soo-ah's face upon seeing him, she's smitten by him and all she could muster to say is "Amazing!" He whips up a seafood pasta dish for her and she tries it. She looks at his face and he asks her, "Do you like it?" After a few seconds, she finally says, "Can you start tomorrow?"
Kim Soo-hyun and Jun Ji-hyun both starred in My Love from the Star. Meanwhile, Park Bo-gum had a cameo in one of Kim Soo-hyun's K-Dramas, The Producers.
Other actors and actresses who had memorable cameos in K-Dramas include Lee Jong-suk in Weightlifting Fairy Kim Bok Joo, Jo Jung-suk in Legend of the Blue Sea, Lee Sung-kyung and Yoon Kyun-sang in While You Were Sleeping, Yoo Ah-in in Descendants of the Sun, and Park Shin-hye in Temperature of Love.
Lead photos from Dramabeans, Stonehenge via @junjihyun_81, and Blossom Entertainment