Who Is This Cutie With The Most Pivotal Cameo In "The King: Eternal Monarch?"
Meet good-looking, up-and-coming actor Kim Wook
Warning: Spoilers ahead!
Did you see that twist coming? We had so many theories about the ending of The King: Eternal Monarch. We knew the yoyo boy (portrayed by Kim Bo-min who, by the way, is a girl in real life) must be a god who maintains the balance between the Kingdom of Corea and the Republic of Korea. But who would've thought that the bully high school student who had a cameo in episode 6 and the yoyo boy are one and the same, and that this young man would resurface in the finale episode with a pivotal role?
In the last episode of The King: Eternal Monarch, King Lee Gon (Lee Min-ho) traveled back in time on the fateful night of the treason when his father was murdered, to kill the traitor Lee Lim (Lee Jung-jin) in hopes of changing the future. When Lee Gon successfully beheaded Lee Lim, the scene that followed showed the little boy walking while playing with his yoyo; that's when he suddenly transformed to the young man who crossed paths with Jung Tae-eul (Kim Go-eun) in the past. Looking at his yoyo, he said, "I thought this would break. But it sprouted instead. The door will close, and only the memories will remain." Then flashbacks of the appearances he made in the lives of Lee Gon and Jung Tae-ul were shown. "Should I break it? Or just let it be," he finally said. Those statements determined the fate of this couple from parallel universes, and took them on an extraordinary adventure as a time-traveling pair crossing multiple dimensions or universes.
What a truly unexpected twist, right? His appearances may be brief, but they were enough to catch our attention and pique our curiosity! So, who is this cutie? His name is Kim Wook, and you may have seen him in other K-Dramas too!
Scroll through the gallery below to know more about him and better appreciate his visuals: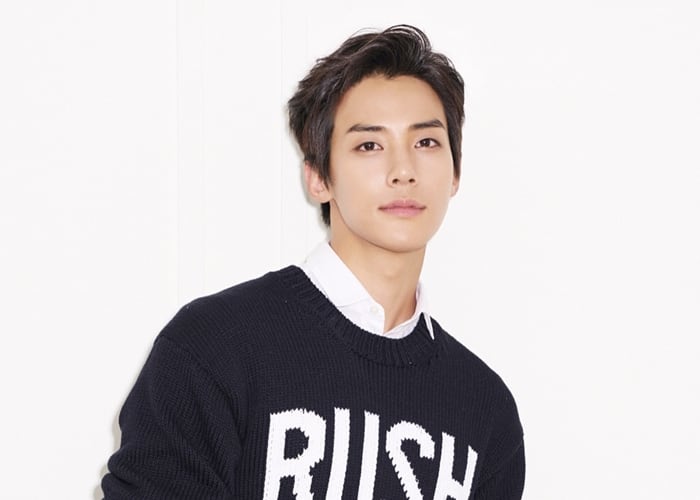 Get to Know Kim Wook
Get to Know Kim Wook
Photos from @wookkeasy @aoe_management