7 Korean Actors & Actresses Who Have Been Cast In Hollywood Films
Meet Korea's Hallyu stars who have crossed over to Tinseltown!
Hallyu stars—longtime fans of Korean pop culture will know exactly what they are, but for the uninitiated, a Hallyu star is Korean celebrity, actor or K-Pop star, who has played a big part in the entertainment industry: Korean films and K-Dramas, music, fashion, and everything else in between.
Many of these stars have successfully crossed over from Korea to the rest of the world, and given the growing interest of Hollywood in the treasure trove that is the talent in Korean cinema and television, it comes to no surprise that the number of Hallyu stars has grown over the years!
We're seeing more and more Korean stars cast in movies produced in the West (the most recent news for which is a Hollywood movie for Crash Landing on You superstar Son Ye-jin and My Mister actor Lee Sun-gyun). This is long overdue to say the least, and in celebration of the actors and actresses who have paved the way for the next generation of Hallyu stars to make it abroad, we put together a gallery just for them.
Scroll through the gallery below: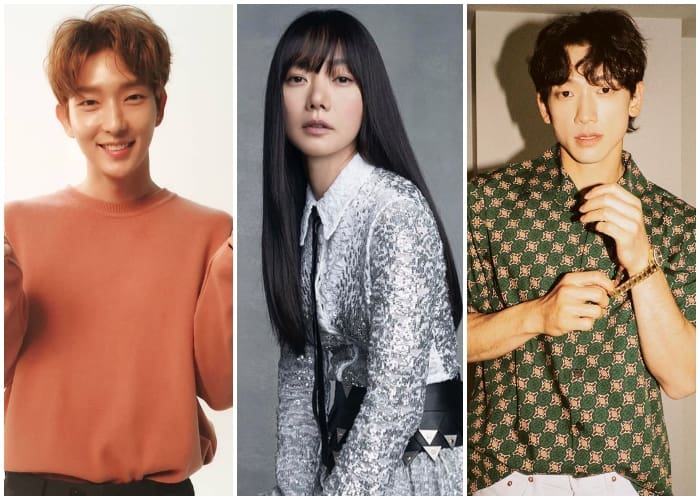 Korean Stars in hollywood
Korean Stars in hollywood
Other Korean-American actors have also made their marks on Hollywood, be it in film or TV. Though raised abroad, these actors have always been proud of their Korean heritage and have stayed in touch with their Korean roots by visiting South Korea and surrounding themselves with family who have kept Korean tradition alive.
That list includes:
Sandra Oh, who needs no introduction thanks to her work on Grey's Anatomy and Killing Eve
Steven Yeun, who The Walking Dead fans adore
Ken Jeong, a master of stand-up, doctor-turned-actor (true story), and breakout star of The Hangover franchise
Rick Yune, a.k.a. the bejeweled-faced baddie in James Bond film Die Another Day and Johnny Tran from Fast and Furious
Bobby Lee, who made people laugh with his antics in the Harold and Kumar series
John Cho, whose first taste of Hollywood came when he agreed to be Harold in Harold and Kumar
Ki Hong-lee, who's definitely a familiar face for the younger set who saw the Maze Runner trilogy big screen adaptation
Aside from these actors, more top Korean stars are expected to make their Hollywood debuts in the next months. With Korean cinema gaining international attention after
Parasite
's
big wins in this year's Hollywood awards circuit
, more filmmakers from the west are looking to cast stars from the East Asian country.
Train to Busan's Ma Dong-seok has already been made part of Marvel Studios' The Eternals cast, while Son Ye-jin and Lee Sun-gyun are expected to start filming with Sam Worthington next year.
Photos from @rain_oppa @doonabae @actor_jg @byunghun0712 @kihonglee @danielhenney @chaelincl and Gucci (Jun Ji-hyun)