The Korean Actors And Actresses You Should Follow On IG Now!
Keep up with your favorites! To feed your curiosity, we listed down the must-follow K-celebs on Instagram
Metro.Style can relate! After finishing a satisfying K-drama, you just have to know more about the actors and actresses who starred in your favorite series and made you feel a whole wide range of emotions.
So, attention K-drama fans! Get insta-updates and keep up with your favorite Korean actors and actresses. While you're reeling from the emotional effects of your just-concluded K-drama binge-watch session, you can take this opportunity to get closely acquainted to your fave by following them on Instagram.
Don't be left behind, start following these K-celebrities and swoon over their IG-worthy pics, adventures and antics that will help you get to know them better. Who knows? You might find that you actually share a thing or two in common.
Scroll through the gallery below for our recommendations: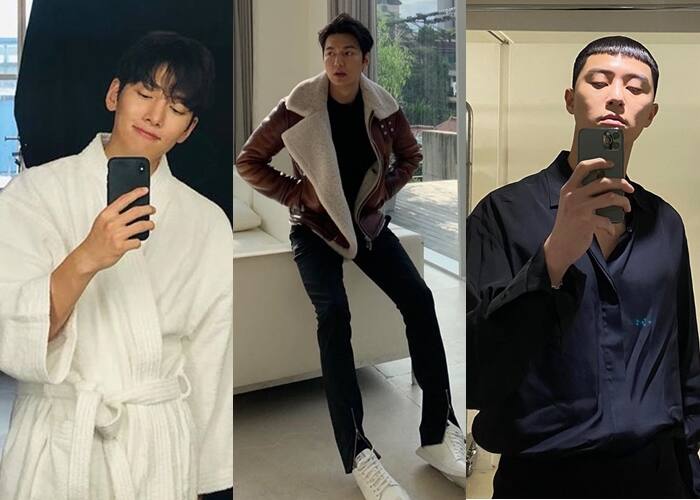 SWIPE LEFT OR RIGHT
TO NAVIGATE BETWEEN PAGES
IU (Lee Ji-eun) - @dlwlrma and @fullmoon.long
Photo Credit: @dlwlrma
IU (Lee Ji-eun)
Photo Credit: @fullmoon.long
Lee Jong-suk (@jongsuk0206)
Photo Credit: @jongsuk0206
Lee Jong-suk (@jongsuk0206)
Photo Credit: @jongsuk0206
Son Ye-jin (@yejinhand)
Photo Credit: @yejinhand
Son Ye-jin (@yejinhand)
Photo Credit: @yejinhand
Park Seo-joon (@bn_sj2013)
Photo Credit: @bn_sj2013
Park Seo-joon (@bn_sj2013)
Photo Credit: @bn_sj2013
Park Min-young (@rachel_mypark)
Photo Credit: @rachel_mypark
Park Min-young (@rachel_mypark)
Photo Credit: @rachel_mypark
Lee Min-ho (@actorleeminho)
Photo Credit: @actorleeminho
Lee Min-ho (@actorleeminho)
Photo Credit: @actorleeminho
Ji Chang-wook (@jichangwook)
Photo Credit: @jichangwook
Ji Chang-wook (@jichangwook)
Photo Credit: @jichangwook
Bae Suzy (@skuukzky)
Photo Credit: @skuukzky
Bae Suzy (@skuukzky)
Photo Credit: @skuukzky
Song Hye-kyo (@kyo1122)
Photo Credit: @kyo1122
Song Hye-kyo (@kyo1122)
Photo Credit: @kyo1122
Jung Hae-in (@holyhaein)
Photo Credit: @holyhaein
Jung Hae-in (@holyhaein)
Photo Credit: @holyhaein
Lee Sung-kyung (@heybiblee)
Photo Credit: @heybiblee
Lee Sung-kyung (@heybiblee)
Photo Credit: @heybiblee
Kim Ji-won (@geeownii)
Photo Credit: @geeownii
Kim Ji-won (@geeownii)
Photo Credit: @geeownii
Nam Joo-hyuk (@skawngur)
Photo Credit: @skawngur
Nam Joo-hyuk (@skawngur)
Photo Credit: @skawngur
Doona Bae (@doonabae)
Photo Credit: @doonabae
Doona Bae (@doonabae)
Photo Credit: @doonabae
Lee Dong-wook (@leedongwook_official)
Photo Credit: @leedongwook_official
Lee Dong-wook (@leedongwook_official)
Photo Credit: @leedongwook_official
Kong Hyo-jin (@rovvxhyo)
Photo Credit: @rovvxhyo
Kong Hyo-jin (@rovvxhyo)
Photo Credit: @rovvxhyo
Park Shin-hye (@ssinz7)
Photo Credit: @ssinz7
Park Shin-hye (@ssinz7)
Photo Credit: @ssinz7
Lead photos from @rachel_mypark @bn_sj2013 @dlwlrma