Korean Actors and Actresses as Teachers in K-Dramas
Which among them made an impact on you?
World Teachers' Day or International Teachers Day is celebrated annually on October 5. On that day in 1966, the "ILO (International Labour Organization) / UNESCO (United Nations Educational, Scientific and Cultural Organization) Recommendation concerning the Status of Teachers" was adopted.
According to UNESCO , this "sets benchmarks regarding the rights and responsibilities of teachers, and standards for their initial preparation and further education, recruitment, employment, and teaching and learning conditions."
World Teachers' Day isn't simply a way of celebrating these teachers and their contributions to the society; this year, it has also become a call to action to pay attention to their needs especially now during the pandemic, to ultimately help in global education recovery efforts.
May we continue to appreciate and celebrate our teachers, our mentors who we can also consider as modern-day heroes, even beyond World Teachers' Day.
Aligned with this anniversary and the #KFeverOnMetro all year round, here's a list of the Korean actors and actresses who played the roles of teachers or professors in K-dramas: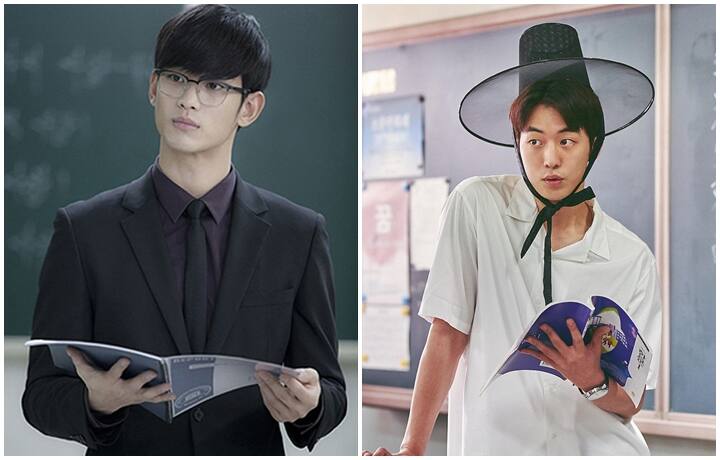 Photo Gallery
SWIPE LEFT OR RIGHT
TO NAVIGATE BETWEEN PAGES
Kim Soo-Hyun
Photo Credit: SBS
Nam Joo-Hyuk
Photo Credit: Netflix
Uhm Ki-Joon
Photo Credit: KBS2
Kim Rae-Won
Photo Credit: HanCinema
Choi Daniel
Photo Credit: KBS
Cha Tae-Hyun
Photo Credit: KBS2
Lee Pil-Mo
Photo Credit: KBS2
Ji Hyun-Woo
Photo Credit: MBC
Kang Ki-Young
Photo Credit: JTBC
Oh Eui-Shik as Han Joon-woo
Photo Credit: tvN
Kwak Dong-Yeon
Photo Credit: JTBC
Lee Min-Jung
Photo Credit: KBS
Jang Na-Ra
Photo Credit: KBS
Gong Hyo-Jin
Photo Credit: SBS
Keum Sae-Rok
Photo Credit: OCN
BONUS! Lee Je-Hoon
Photo Credit: SBS
Lead photos from HB Entertainment and Netflix