A List Of Korean Actors Who Played Psychopaths / Sociopaths In K-Dramas
With recent K-dramas "Mouse" and "Vincenzo" introducing us to characters who are psychopaths, we look back on the other Korean actors who impressed with similar portrayals
Spoilers ahead! The recent buzzworthy K-drama Mouse had actor Lee Seung-gi playing psychopath, his first-ever villain character. The crime thriller series is based on 2017's Incheon Elementary School murder case where a 17-year-old high school dropout, who was reportedly suffering from Asperger's syndrome and has psychological conditions, brutally murdered an 8-year-old girl.
In Mouse, this desire to kill and "go on a hunt" was associated with individuals who were born with the "psychopathic gene." Lee Seung-gi's character, Jung Ba-reum, is a police officer who, in a mindblowing turn of events, turns out to be a psychopathic serial killer.
Lee Seung-gi, who was recently revealed to have been dating actress Lee Da-in, said in an interview that his character in Mouse is his "most unique" one.
In another interview, following the finale of the series, he said, "The image that people have of 'Lee Seung Gi' is completely different from the image that people have of a 'psychopath.' A lot of people were worried about me taking on the role as a result. But Jung Ba Reum is someone who is both extremely good and extremely evil. I think that the public image of me actually helped me create the character. Instead of thinking in terms of good and evil, I want to play characters that are appealing and whom I can relate to. I felt that playing Jung Ba Reum expanded my acting spectrum, and instead of worrying about playing good or evil roles, I want to keep playing diverse characters."
Check out the gallery below to see the other Korean actors who played the roles of psychopaths or sociopaths in K-dramas: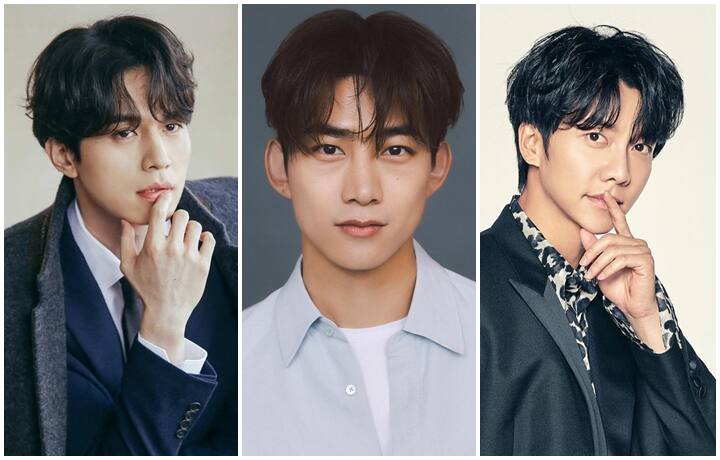 Korean Actors As Psychopaths / Sociopaths
SWIPE LEFT OR RIGHT
TO NAVIGATE BETWEEN PAGES
Ok Taecyeon in "Vincenzo"
Photo Credit: 51K
Park Bo-Gum in "Hello Monster"
Photo Credit: @parkb0gum
Kim Jae-Wook in "Voice"
Photo Credit: Lee Seung-hee via @jaeuck.kim
Lee Dong-Wook in "Strangers From Hell"
Photo Credit: King Kong by Starship
Kim Ji-Hoon in "Flower of Evil"
Photo Credit: @jiraishin99
Shin Sung-Rok in "My Love From the Star"
Photo Credit: @shin_sung_rok
Namgoong Min in "A Girl Who Sees Smells"
Photo Credit: @min_namkoong
Jang Mi-Kwan in "Strong Woman Do Bong Soon"
Photo Credit: @rosei_j
Photo Credit: @jangmikwan_
Uhm Ki-Joon in "Defendant"
Photo Credit: @werther777
Lead photos from King Kong by Starship, 51K, and Hook Entertainment