These Good-Looking Korean Actors In Their 40s Have Upcoming Projects
Look forward to their new dramas and films!
These ageless Korean actors are unstoppable (well, thank god, because we obviously want to keep seeing them whether in dramas or movies)! They're among South Korean entertainment industry's biggest stars. And despite being in their 40s, they continue to shine and delight their fans.
They say maturity comes with age, and that's a fact that's reflected in the way they move viewers with their top-notch acting that's been honed for so many years. Their mastery of their craft is impressive, so much so that when news about their new projects surface, they're always met with so much excitement and enthusiasm.
These talented and handsome Korean actors in their 40s have upcoming dramas or films, and they're sure to capture their fans' hearts all over again.
Read about these actors and what to expect from them in the gallery below: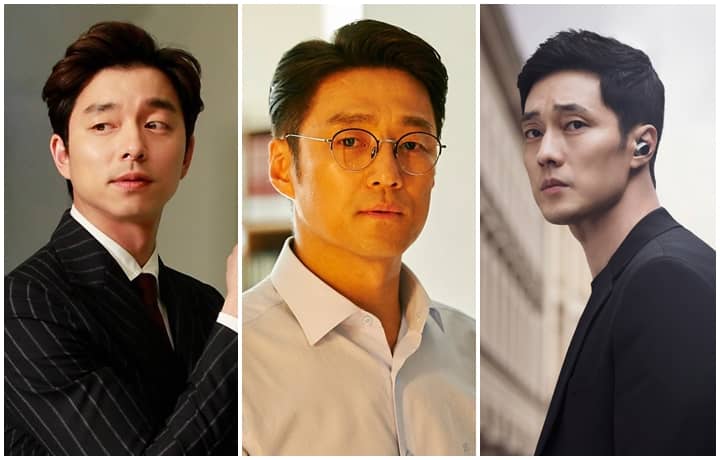 Korean Actors in Their 40s And Their Upcoming Projects
SWIPE LEFT OR RIGHT
TO NAVIGATE BETWEEN PAGES
Ji Jin-Hee
Photo Credit: "Designated Survivor: 60 Days" via tvN
Photo Credit: "Designated Survivor: 60 Days" via tvN
Gong Yoo
Photo Credit: Management SOOP
Photo Credit: Management SOOP
So Ji-Sub
Photo Credit: "My Secret Terrius" via MBC
Photo Credit: "My Secret Terrius" via MBC
Jang Hyuk
Photo Credit: Sidus HQ
Ji Sung
Photo Credit: Namoo Actors
Namgoong Min
Photo Credit: SBS
Photo Credit: 935 Entertainment
Kwon Sang-Woo
Photo Credit: KBS2
Lee Sun-Kyun
Photo Credit: tvN
Cho Seung-Woo
Photo Credit: "Stranger" via tvN
Photo Credit: "Life" via JTBC
Lead photos from Management SOOP (Gong Yoo), tvN (Ji Jin-hee), MBC (So Ji-sub), and SBS (Ji Sung)