Park Min-Young Starts A YouTube Channel, And We're Loving Her More!
One of our favorite Korean actresses just became a vlogger. Here are interesting things we found out about this stunning leading lady
She may be a successful and well-loved Korean star, but at the end of the day, as her newly-launched YouTube channel describes, she's "Just, Park Minyoung."
Who is she, anyway? The 34-year-old actress says, "Sometimes she'll be an actress, and sometimes the casual Park Minyoung will come out when she's not shooting."
As her YouTube channel's teaser and first episode showed, she'll be sharing with her fans and subscribers a rare glimpse into her professional and personal life. She'll be vlogging about her daily grind, her work, her hobbies, her favorites, and other interesting stuff she's hooked on.
As of this writing, it's only been a few hours since she uploaded her first vlog, and yet she already has almost 70,000 subscribers.
The gorgeous celebrity, whose English name is Rachel Park, recently starred in the K-Drama When the Weather is Fine with actor Seo Kang-joon. She's also currently part of the variety show Busted on Netflix.
But when she's not working, Park Min-young says, "I like to be myself when I have free time."
At first, she admits she wasn't too sure about launching her own YouTube channel because she doesn't want "to show too much of herself," but in the end, it's her love for her fans that ultimately convinced her to give it a try.
Her former co-stars Park Seo-joon (What's Wrong With Secretary Kim) and Ahn Bo-hyun (Her Private Life) are also YouTubers, who have recently received Gold and Silver Play Buttons, respectively.
As we've gotten a sense of in her Instagram account, which has almost 7 million followers, Park Min-young is a fun-loving, adventurous lady off-cam, who doesn't have qualms about being wacky and candid. Thanks to her first-ever vlog, we found out we're right about that. She likes getting dolled up and dressed up, she likes traveling, she likes dancing, she likes plants and flowers, she likes cooking and eating, she likes drinking, she likes taking selfies, and most especially, she loves her Bichon Frise, Leon.
Park Min-young has been a constant favorite in the South Korean entertainment industry, where she debuted via a commercial in 2005. After several K-Dramas, she rose to stardom in 2010 with the series Sungkyunkwan Scandal, and she has been unstoppable since. Her hit K-Dramas that followed are Glory Jane, Dr. Jin, A New Leaf, City Hunter, Healer, Remember, Queen for Seven Days, What's Wrong With Secretary Kim, and Her Private Life.
Check out the gallery below to find out more interesting things about Korean actress Park Min-young: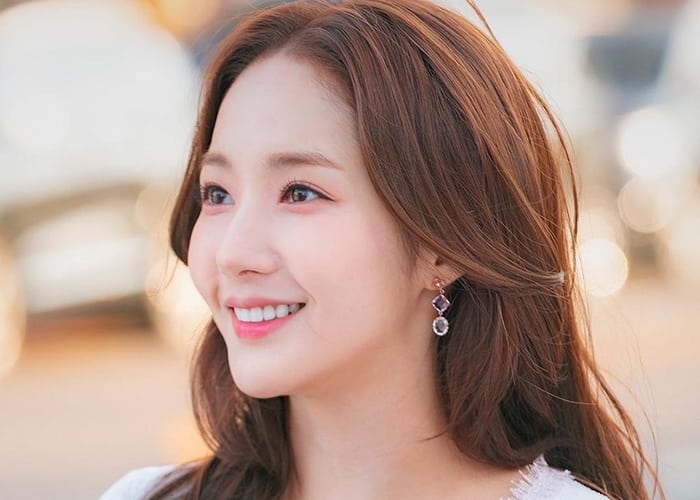 Just, Parkminyoung
Just, Parkminyoung
It was so nice to see Park Min-young say, "Like and subscribe." We can't wait for her next vlog!
Photos from @rachel_mypark