16 Kick-Ass K-Drama Heroines You Wouldn't Want to Mess With
Not all K-drama leading ladies are created equal. Some of these women go beyond aegyo and are not just waiting for an oppa to rescue them—they are their own heroines. The bonus part? They can save you too
The K-drama scene is filled with beautiful women who are charming, adorable, and smart—the kind you would want to protect from all kinds of harm. Then there are gorgeous strong K-drama women who are total bosses with their overall confidence, sharp wit, and intense action skills that you are simultaneously in awe of but are also pretty scared of.
These characters can wear the best gowns yet carry a gun underneath it, look so sweet but can cunningly defend themselves from attacks, and can be in their best fighting forms regardless if they're wearing fashionable dresses or even just in their plain clothes. They can be very much a femme fatale not only because of their deadly action skills but also because of how analytical and scheming they can get in dangerous situations.
Metro.Style compiled the strong K-drama heroines who bravely displayed their own strength and who can take on intense action scenes to either defend themselves or protect the vulnerable ones.
Women's Month may be over, but there are many reasons to celebrate women's empowerment every single day.
Check out the gallery below: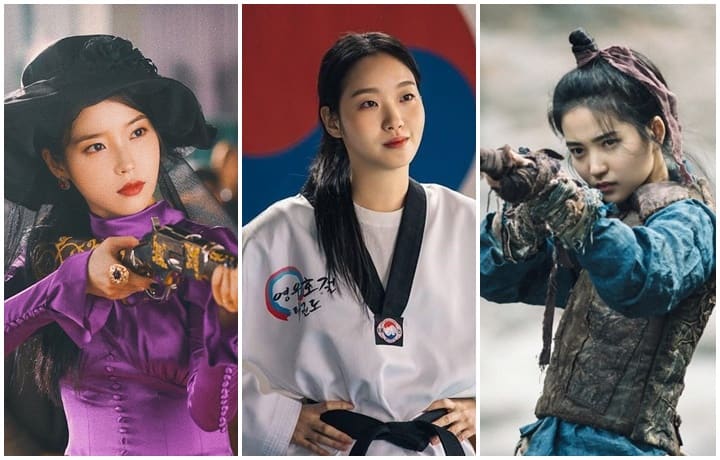 Korean Actresses as Kick-Ass Characters in K-Dramas
Korean Actresses as Kick-Ass Characters in K-Dramas
Are you inspired by these strong ladies in K-dramas? If you are just as confident, sharp, and strong-willed as they are, do not apologize for being you. Celebrate your individuality and face life's challenges successfully—with or without an oppa. Be your own heroine.
Who are the other K-drama heroines you love who are not part of this list? Let us know!
Lead photos from tvN and SBS