In Photos: These Korean Celebrity Couples Met On Set—Read About Their Love Stories Here!
Find out where, when, and how these married couples' love stories began. They met at work and, years later, they're still together
With Valentine's Day coming up, we're celebrating the relationships of these Korean celebrity power couples who have been together for years and years of blissful marriage, and are staying strong.
We've shared with you a list of these happily married Korean celebrity couples before, but how many of them actually met at work? It turns out there are many! While some Korean celebrity couples met by chance or through common friends, the ones featured here met while they were working on a TVC or endorsement shoot, a music video, or a K-drama.
And while some of these married Korean celebrity couples who met on set remain to be elusive and would rather keep their personal lives private, there are those who are active on social media and are giving their followers glimpses of their lives off-cam with their families.
Here are 14 love stories that bloomed on set that are fun, cute, inspiring, and so kilig to read about as we celebrate Valentine's Day on February 14.
Check out the gallery below to see this list of married Korean celebrity couples who met on set: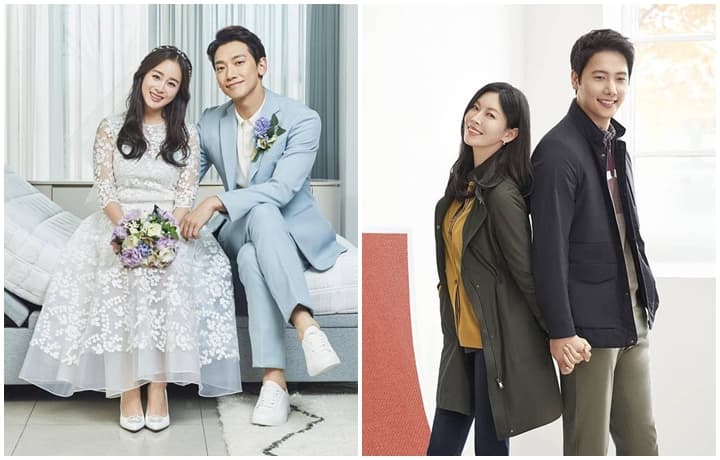 Korean Celebrity Couples Who Met On Set
Korean Celebrity Couples Who Met On Set
Lead photos from La Cloud Italy and All For You Korea