The Korean Stars Who Received Food/Coffee Trucks From Their Fellow Celebs
These stars are not only talented, they're also great friends and colleagues, as proven by the love and support they've been showered with in the form of these food/coffee trucks
Coffee or food truck culture is a big trend in South Korea, and Korean actors gifting each other with a customized/personalized truck on the sets of their movie or K-Drama is a popular way to say "thank you," "congratulations," "good luck," or as Koreans love to say, "fighting!"
Fans surprise their favorite actors and actresses, too, from time to time to show their appreciation for their work.
Making the gesture even cuter is how the trucks aren't limited to coffee and tea; they can serve up anything from savory sandwiches and freshly baked confections, waffles and crepes, fruit shakes, boba, and even cute knick knacks of every kind! The trucks are essentially big packages of wholesomeness, often decorated with banners and standees of the stars being recognized, with bonus treats of personalized packaging containing photos of the celebrity recipients.
It's a step up from the typical merienda sessions Filipino celebrities are accustomed to, but we're definitely wishing for this food/coffee truck culture to be the next Korean import to explode on the scene in Manila!
To satisfy your dreams of food/coffee truck dining and snacking, we put together a gallery of some of the cutest celebrity moments we spotted. Now scroll through, close your eyes, and imagine sipping on your beverage of choice—yum!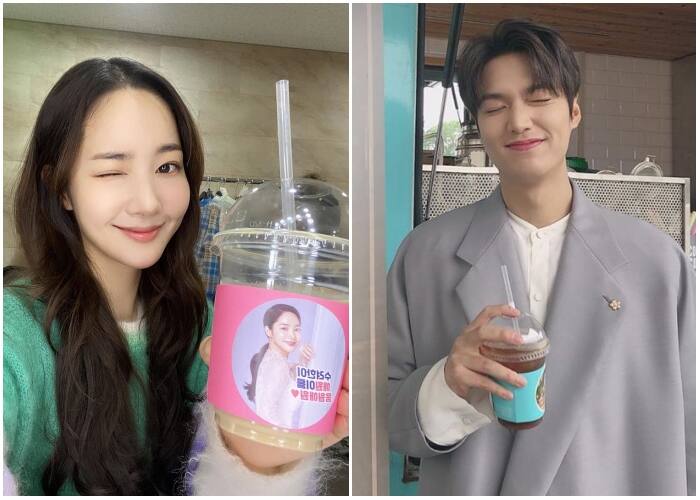 Food/Coffee Trucks On Set!
Food/Coffee Trucks On Set!
Now we're not forgetting the fans who have also taken the time to give their idols a delicious surprise.
If there's anyone who set the bar for Filipinos in the coffee truck league, it's none other than Jinkee Pacquiao who gifted Korean actor Ji Chang-wook with a coffee truck when she traveled to Korea last year! Jinkee is a fan of Ji Chang-wook, but the Korean actor also happens to be a fan of her husband, Manny Pacquiao, so this was definitely a mutual moment to fanboy/girl over each other.
Photos from @ldh_sky @sohyun_k216 @bn_sj2013 @ggonekim @coffeegreate @leedongwook_official @dlwlrma @actorleeminho @rachel_mypark