Celebrating Innovation, The Future, And Kumunity: Kumu's Four Founders On The App's 2nd Anniversary
Roland Ros, Rexy Dorado, Angelo Mendez, and James Rumohr talk about the app's proudly Filipino origins, everything they've accomplished, and the progress that has yet to be made
Oh, to wait for the day you finally receive an Ibong Adarna or some Yamashita's Gold. What about a halo-halo or some taho? Those are good, too.
No matter what gifts you receive from members of the Kumunity—a.k.a. the collective nickname given to the thousands of users of live streaming app Kumu—it's always a fun time on there. It's all about laughter, stress relief, and an oasis of goodness in the endlessness of the Internet.
Kumu, whose name is short for the ubiquitous Filipino greeting kumusta, definitely captures what's best about being Pinoy. And in a time when everything from politics and choice of entertainment to opinions on healthcare and an actual pandemic have divided Filipinos into factions, Kumu does exactly the opposite and brings us all together in its Kumunity. Plus, it's been great for thousands of people under lockdown to have Kumu as company!
This month, the app is celebrating its second anniversary, and here to look back on Kumu's successes and what it has yet to accomplish are its very founders: Roland Ros, Rexy Dorado, Angelo Mendez, and James Rumohr.
Kumunity members have them to thank for the app that hasn't only given them an online platform for enjoying good times, but also a source of income and a reason to believe that a Filipino-made social app can make it to the global stage.
Talking to Roland, Rexy, Angelo, and James, here's everything they had to say about the app's beginnings and the successes it's currently enjoying.
Here's a surprise for you—Kumu was never meant to be Kumu.
But for the learned entrepreneur, that might not be surprising at all. After all, how many business ideas retain the original forms they had from conception, to execution, to, well, its second anniversary?
Kumu actually began as an attempt to give Pinoys a uniquely Filipino messaging app. They spotted an untapped potential in this corner of the Internet; revenues could be made, and it could possibly open up the future of digital economic GDP for the country.
It launched in February 2018, but alas, Filipinos were only mildly interested and it was back to the drawing board for this band of merry creators and developers. What they did right, however, was listen to their users instead of push for an agenda they were so sure would work out.
"[We] built a messenger app first, then pivoted to live streaming when we saw that no one cared about the messenger and all the users who stayed [used] the live feature. This was not an easy choice, but the user feedback was clear and we decided to make the shift, similar to how Bourbon (a messenger app) became Instagram and Glitch (a video game) became Slack," Roland and Rexy tell Metro.Style.
August 2018 would be take two.
There's really not much to say about the pivotal move except that it was that—pivotal.
Because after the switch was flipped, the rest was history.
Kumu picked up and the every day Juans and Juanas were quick to join, but so were some of the biggest names in local entertainment including actors and actresses, musicians, social media stars, and yes, companies too. It became clear that was an app for anyone looking to make authentic connections and showcase whatever it was they believed was worth showcasing about themselves, and it worked like a charm.
"Our mission is to empower the next generation of Filipinos with a platform to connect, play, and make a living in the most authentic way possible. Our main business is virtual gifting; any user can go live, be themselves, and earn through animated gifts from their supporters which can be converted into cash," Roland and Rexy share.
It didn't take long for them to discover that live streaming was key.
However, Kumu's August 2018 revamping focused only on limited interactive experiences via live streamed games. Two months later in October, Kumu's signature virtual gifting was born, and there it would stay much to the delight of all Kumunity users. The gifts' clearly Pinoy slants are much-appreciated and truly make Filipino users feel that Kumu was made for them—a first of its kind.
Several more innovations would follow a year after: nine-host audio-only live streams happened in 2019, and so did piloting E-commerce in late 2019. By March 2020, nine-host video live streams were introduced alongside real-time messaging protocol one month after—both launched just in time for the Philippines' tortuously long COVID-caused lockdown.
Speaking of the lockdown, it really was a silver lining (or a gold lining, considering its massive benefits) for the guys behind Kumu and its many users.
"Filipinos around the world are using Kumu as their main channel to feel connected in what can be a deeply isolating global situation. Creatives of all kinds—musicians whose gigs have been canceled, performance artists whose shows are shut down, celebrities whose TV and film jobs have been suspended—are finding Kumu to be a powerful engine for financial sustainability," explain Roland, Rexy, James, and Angelo.
Since quarantine started, Kumu has enjoyed revenue and engagement rates seven times more than its average.
It has also become big enough for high-profile names to have joined, including but not limited to, Morissette Amon Ivana Alawi, Ces Drilon, DJ Chacha, Mayor Isko Moreno, JayR and Mica Javier, Kris Lawrence, and Megan Young and Mikael Daez.
And if you're new to Kumu, Roland, Rexy, Angelo, and James have a starter pack for you to help you get settled in: Kumu Social TV (the best "beginner's guide" for new users), Quiz Mo Ko (live game shows where players can interact and win cash prizes), Kumunity Stage (a stage for all of Kumu's homegrown talents), and Kumusta Bro (a live interactive BL series with actors Sky Quizon, Kristof Garcia, Allen Cecilio, and RJ Agustin where the audience plays a part of the story to help determine the story line).
The Metro group, in fact, is on Kumu's FYE Channel too every Thursday evening, with three episodes in a row: Metro Chats (a fun and inspiring Q&A session with celebrities and personalities), Metro KDrama Club (a show by Metro.Style editors Geolette Esguerra, Grace Libero-Cruz, Kate Paras-Santiago, and Justin Convento that's especially made for all KDrama fans), and Make Me Over (where a celebrity makeup artist or hairstylist gives a tutorial on a certain trend).
It's safe to say that they've hit a very, very sweet spot in 2020.
But like most, if not all, creative and entrepreneurial minds, present success is no single indication of celebration; there are also reasons to be glad about what lies ahead, and for Kumu, the path of the future is long and well-lit.
"Over the next 10 years, we see Kumu developing into not just an app, but an ecosystem of services and products that serve the needs of the global Filipino community," they reveal.
The next territory to conquer is fresh and unfamiliar, exactly their expertise: live commerce.
"If we get this right, we can break Kumu out of its current niche towards being a platform that powers everyone's day-to-day needs, as well as the core distribution needs of local businesses," they say.
There's also the fact that they dream of Kumu becoming an industry leader in itself with its potential to generate jobs for "10,000 financially successful creators." Ultimately, their biggest aspiration for Kumu is for it to be the Philippines' defining consumer tech company, while never forgetting what it is at its core: "a safe space where people can feel safe and empowered without the negativity and toxicity of mainstream channels," Roland points out.
With the trajectory they're moving in, it won't be surprising to see Roland, Rexy, Angelo, and John beat their 10-year projection. Kumu has arrived, it's here to stay, and it's only bound to get better.
Get to know Kumu's founders better below:
Roland Ros is an ad tech entrepreneur, has sold a performance marketing software company in Silicon Valley before doing humanitarian and community service work in the Philippines, and is currently Kumu's CEO.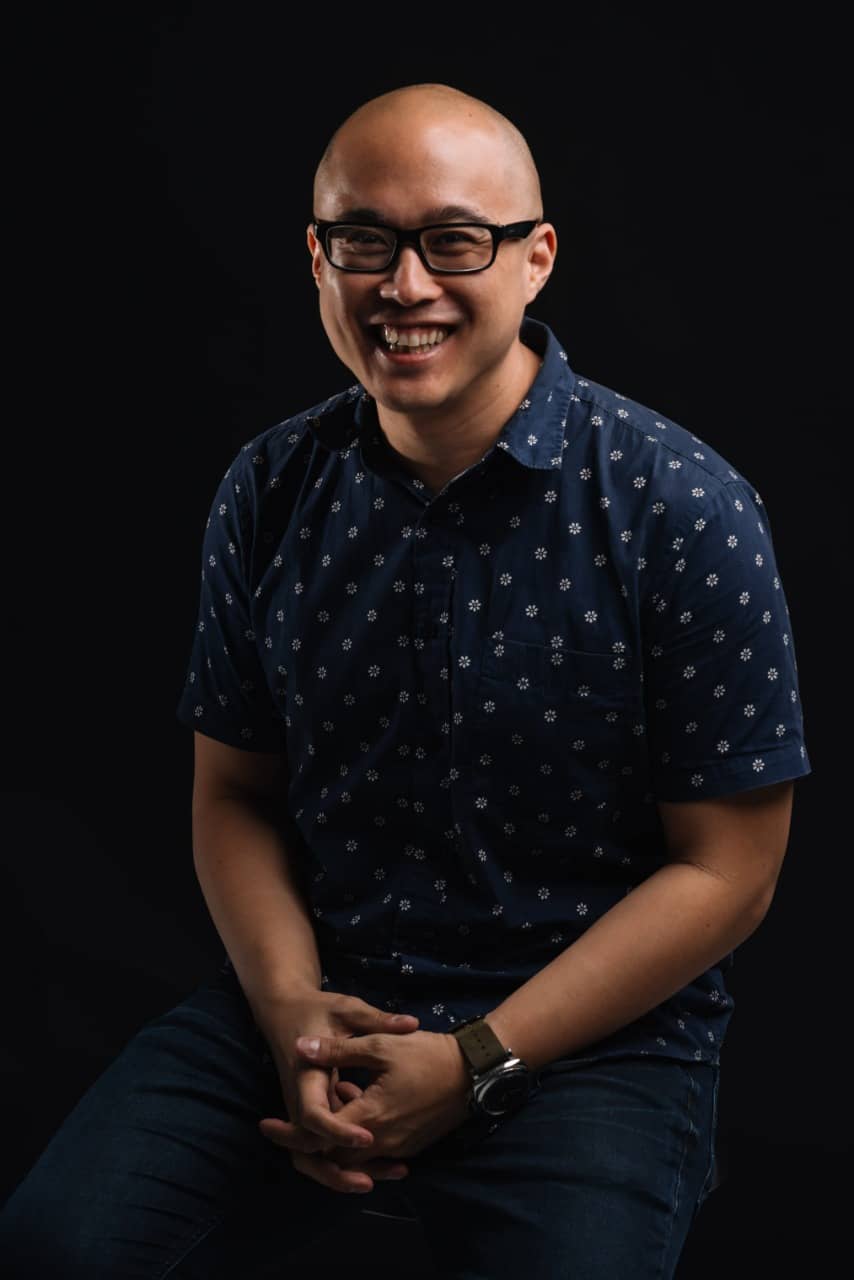 Rexy Dorado is the founder of Kaya Collaborative, a nonprofit organization with a fellowship program that connects global Filipino leaders with internships in the Philippine innovation ecosystem, and is currently Kumu's Head of Strategy.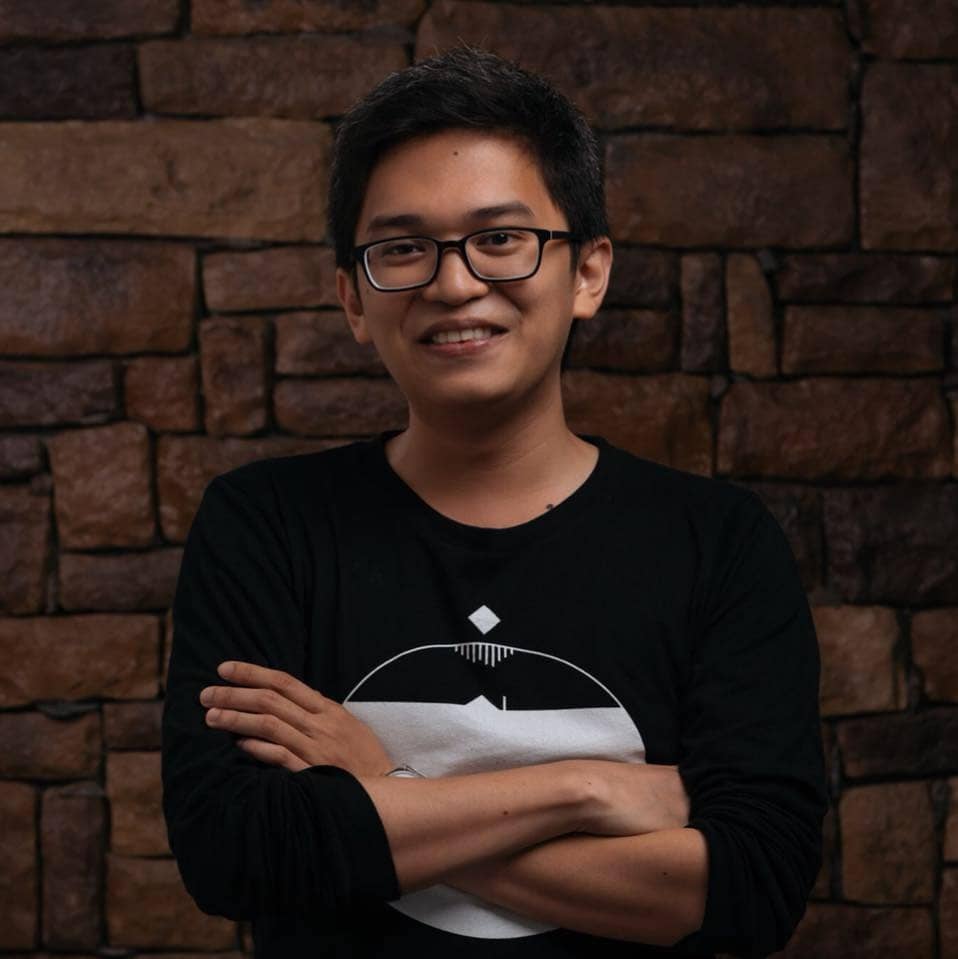 Angelo Mendez helped grow social network imeem before it was acquired by Myspace, then started several nightlife (Black Market, Bad Decisions, Boogie, XX XX) and hospitality companies, and is currently Kumu's Chief of Programming.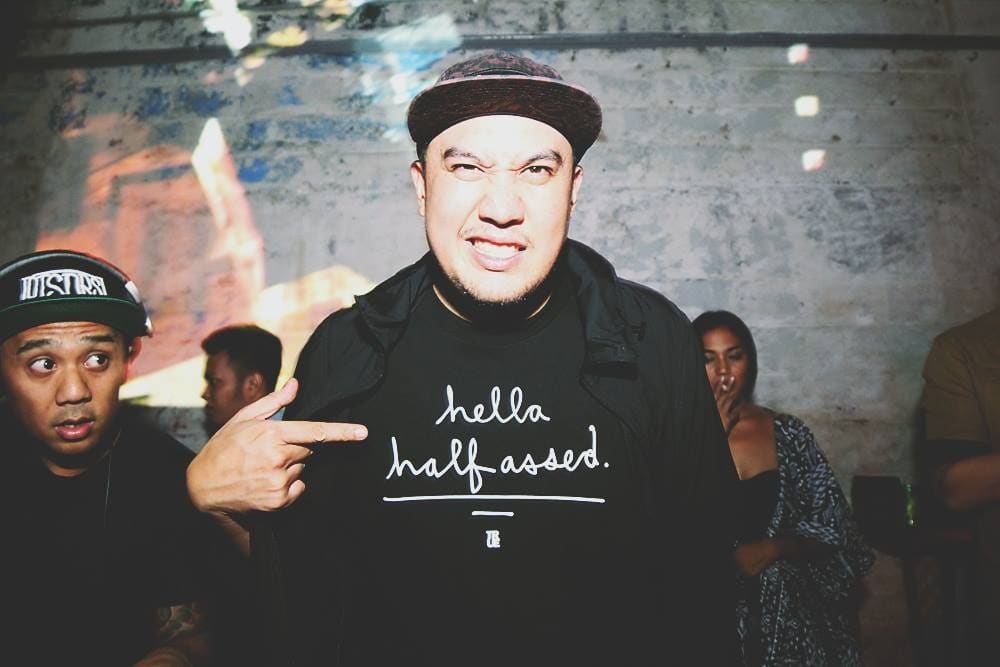 James Rumohr is a former staff sergeant at the United States Air Force, vice principal of a high school in California, and currently Kumu's Chief of Kumunity.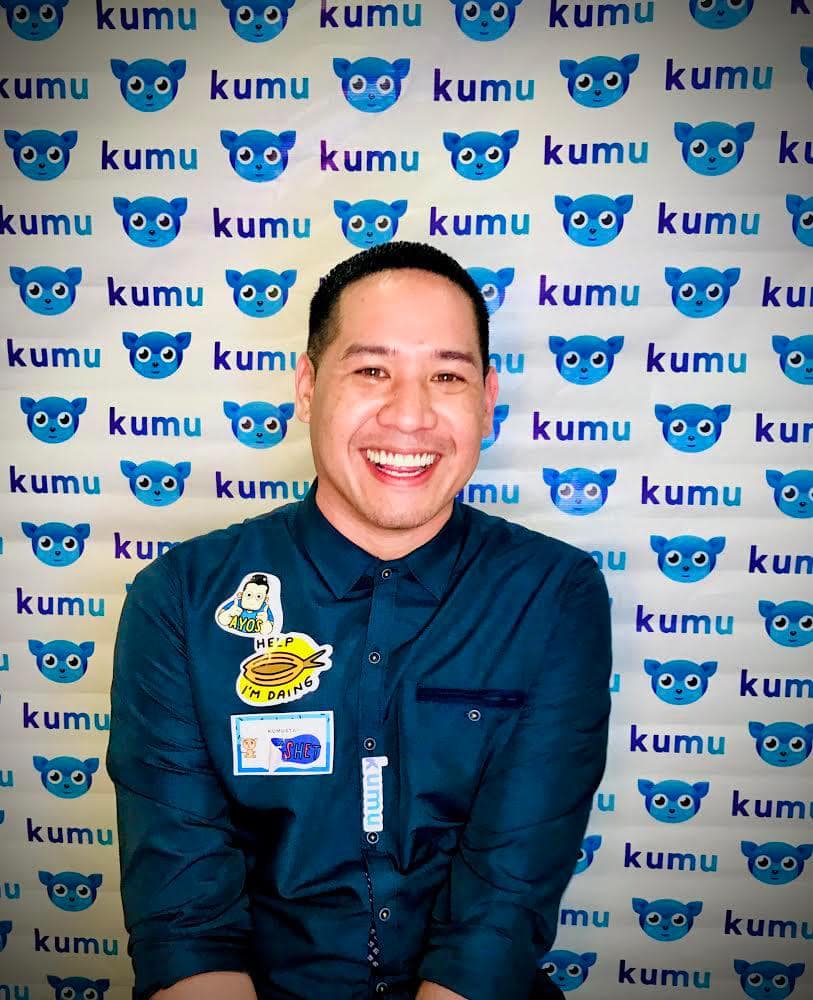 Congratulations on your second anniversary, Kumu!
Photos courtesy of Kumu