Celebrities And Personalities At La Belle Fête's 10th Anniversary Festival
Take a look at the guests who celebrated with La Belle Fête at their "The Beautiful Feast" event
In celebration of its 10 year milestone, premier events specialist La Belle Fête hosted a three-day festival last September 9 to 11 at Greenbelt, Makati City. "The Beautiful Feast" event housed the country's top industry players, showcasing creatives, stylists, designers, multimedia studios, and influential personalities. The social affair, spearheaded by La Belle Fête's power couple Ycoy and Jeffrey Sitchon, was a special commemoration of the group's fruitful decade in the events planning orbit.
Through the visual feast and multi-sensorial experiences put up in Greenbelt 3 and 5, the general public was able to access the nation's finest celebration masters. Imbibing the theme "Wildflowers," the majestic occasion served as a vessel for echoing La Belle Fête's visions and aspirations together with the brands that match their tenets, passion for excellence, and branding prowess.
The "meeting-of-the-minds" spectacle staged talks, master classes, performances, immersive activities, installation art, fashion shows, beauty consultations, and makeovers. Its roster of trusted and credible speakers include Nice Print Photography's Charisse Tinio; event designer Robert Blancaflor; wedding photographer Oly Ruiz of Metrophoto; event stylists Randy Lazaro, Gary Dacanay, and Ginger Gaddi; fashion stylists Myrrh Lao To and Jeff Galang; and bartender Lester Ligon. The 3-day event culminated with a grand fashion show by Francis Libiran.
Other celebrities and personalities who graced the feast were celebrity skin expert and dermatologist Dr. Vicki Belo, Yassi Pressman, Isabel Oli, Kylie Verzosa, Barbie Imperial, Chie Filomeno, Zeinab Harake, Joe Vargas, Geraldine Uy, Aeriel Garcia, and Patrick Sugui.
Browse through the gallery below for the photos of celebrities and personalities who were spotted at LaBelleFêteX: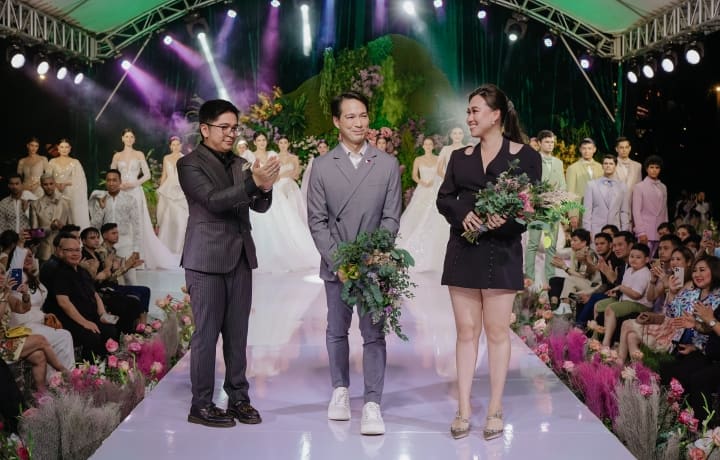 Photo Gallery
Photo Gallery
Lead photos by Nice Print Photo