Lee Dong-Wook And His K-Drama Leading Ladies Through The Years
He currently stars in the much talked about "Tale of the Nine-Tailed" with actress Jo Bo-ah
Lee Dong-wook, 38, is one of the most prolific Korean actors with more than 30 TV series under his belt throughout his two-decade career. Now, he stars in the new K-drama Tale of the Nine-Tailed as a gumiho (nine-tailed fox) who's been existing for 1,000 years and has settled in the city in search of the reincarnation of his first love.
We've been following Tale of the Nine-Tailed (check it out on VIU or iQIYI), and we were instantly hooked based on Lee Dong-wook's handsome looks and on-screen charm alone. It's a fantasy drama with a bit of action and comedy, too, and we feel this combination of genres will keep us entertained till the end. It tackles urban myths/legends, but let's not forget it has a romance aspect as well.
Lee Dong-wook and Jo Bo-ah have so far displayed great chemistry, with her character as Nam Ji-ah as a headstrong, feisty TV show producer serving as a perfect match to his cool, calm personality and sense of humor as Lee Yeon, a former mountain spirit and a mythical nine-tailed fox in human form.
Check out the gallery below to see Lee Dong-wook's K-drama leading ladies through the years: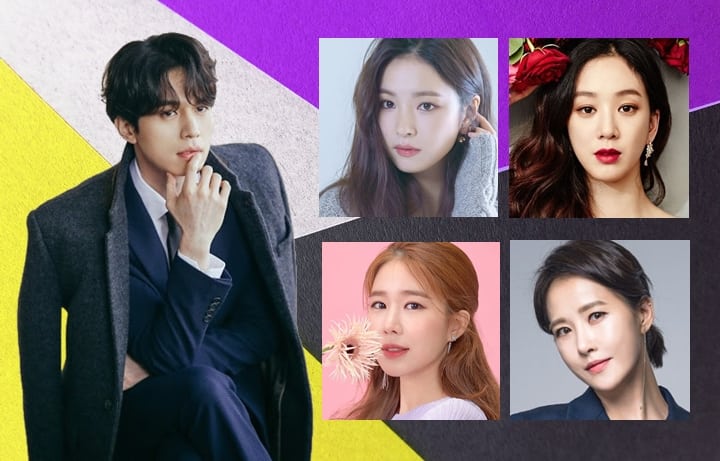 Lee Dong-Wook's K-Drama Leading Ladies
Lee Dong-Wook's K-Drama Leading Ladies
With which actress do you think Lee Dong-wook had the best chemistry with?
Lead photos from Kingkong by Starship (Lee Dong-wook), YG Entertainment (Yoo In-na), Channel Korea (Jung Ryeo-won), Namoo Actors (Shin Se-kyung), Hellokpop (Kim Sun-ah), and Anni Roenkae on Pexels