From Grim Reaper To Gumiho: Lee Dong-Wook Is Set To Star In Another Fantasy Series
We stan a versatile oppa. *finger heart*
There's nothing that Korean superstar Lee Dong-wook can't and won't do. Throughout his successful 20 years (and counting!) experience in the entertainment industry, he still manages to pull off surprises for his fans.
Whether you're still nursing a major Goblin hangover (we'll always remember him as this handsome grim reaper) or you've managed to pull yourself together after watching his recent psychological thriller drama on Netflix, Strangers from Hell, we have some good news that will make you swoon.
For his upcoming project, Lee Dong-wook is set to star as male gumiho, a mythological nine-tailed fox. If this doesn't get you at the edge of your seat, we're telling you that it's the first time ever for a Korean drama to use a male gumiho as a lead character. Beat that!
"Its genre is urban fantasy melodrama," shared the foxy (pun intended!) 38-year-old actor during his recent interview with W Korea. "I've heard that this is the first time there's been a main storyline about a male gumiho. It's unique. The director and writer are aiming to put a twist to conventional ideas, and that's exciting too."
Tale of Gumiho revolves around the life of Yi Yeon (played by Lee Dong-wook) who once ruled as a living god of the Baekbudaegen Mountain Range, but now works as a public official between the world of the living and the underworld. His task is to clean up the mess left by those who passed on while maintaining his disguise. While he has it all–gorgeous looks, intelligence, and great athletic abilities–his personality and violent nature gets in the way.
Jumping from one character to another is not new to Lee Dong-wook. We've seen the range of his acting skills–as a chaebol (My Girl), emergency doctor (Life), lawyer (Touch Your Heart), and most recently a wicked dentist (Strangers from Hell). His versatility is second to none. Trust us when we say we're beyond ecstatic for this one!
Tale of Gumiho is scheduled to premiere in early September on tvN. It will also star Jo Bo-ah (Forest and Temperature of Love). It is directed by Kang Shin-hyo and written by Han Woo-ri.
Check out the gallery below to see more of his photos in W Korea, and read quotes from his interview with the publication as well: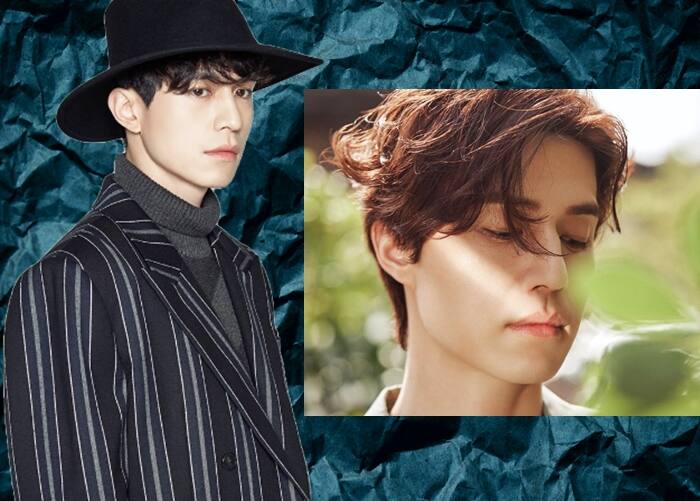 Lee Dong-Wook on "W Korea"
Lee Dong-Wook on "W Korea"
Lead photos from SSYM, W Korea , and Unsplash | Gallery photos from W Korea | Source: Soompi