"The King: Eternal Monarch" Star Lee Min-Ho And His K-Drama "Queens"
This popular Korean heartthrob has worked with some of the finest actresses in the Korean entertainment industry
As we watch the brewing romance between the characters of Lee Min-ho (Lee Gon) and Kim Go-eun (Jung Tae-eul) get even hotter in the ongoing series The King: Eternal Monarch, we find ourselves wanting to further celebrate the small screen comeback of one of South Korea's most popular and handsome actors.
For the uninitiated, Lee Min-ho stepped away from the limelight to fulfill his mandatory military service duties, which began in May 2017. He served as a public service worker because he was unfit to be an active duty soldier due to his past injuries; he had two car accidents—one in 2006 with actor Jung Il-woo which caused Lee Min-ho to be bedridden for months and another one in 2011 while on the set of the series City Hunter. On top of his public service work, he also completed four weeks of basic military training. Finally, in April 2019, he was discharged.
His last K-Drama prior to his military enlistment is 2016's Legend of the Blue Sea. It's a three-year hiatus that left his fans and K-Drama fans in general yearning for Lee Min-ho's distinctly lovable charisma onscreen. We're sure you missed seeing that gorgeous face and, of course, those dimples just as much as we did!
Lee Min-ho started shooting his latest K-Drama back in September 2019. In an article on Soompi, he said, "After a long break, I am returning with The King: Eternal Monarch. You have waited a long time so I will come to you soon and make a good impression. It's even more meaningful to be able to work with [Kim Eun-sook] again as a more mature [actor] and I will work hard to make this a good project, especially since it's our second one." Kim Eun-sook is also the screenwriter of Lee Min-ho's other popular K-Drama The Heirs.
Catching the latest episodes of The King: Eternal Monarch has been our weekly habit, and for good reason!
In the gallery below, we take a look back at Lee Min-ho's past K-Dramas and the leading ladies he has worked with: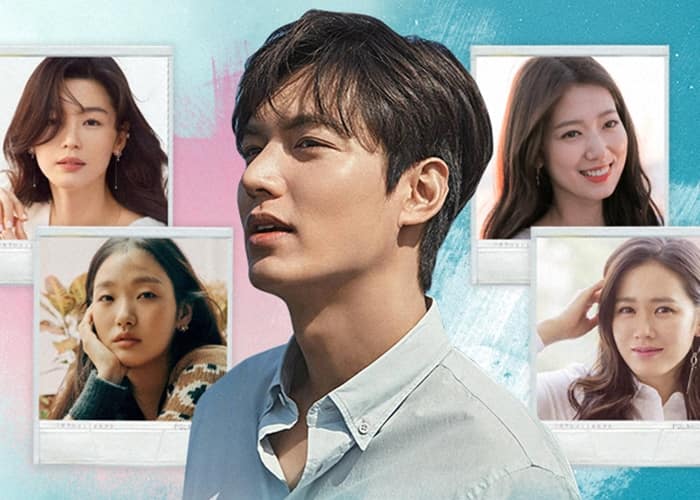 Lee Min-ho and His K-Drama Leading Ladies
Lee Min-ho and His K-Drama Leading Ladies
Lead photos from Channel Korea, KDrama Stars, Soompi, and Marie Claire