Lee Min-Ho And Jang Keun-Suk React To Park Shin-Hye's Wedding
Kim Tan and Hwang Tae-kyung are happy for her!
Park Shin-hye just got married to her fellow actor Choi Tae-joon over the weekend.
Aside from their families, many of their friends and colleagues from the industry also graced their wedding that took place last January 22 in Seoul.
Among the long list of celebrity guests who attended Park Shin-hye and Choi Tae-joon's wedding is actor Lee Min-ho, who was the gorgeous bride's on-screen partner in the 2013 K-drama The Heirs (or The Inheritors).
In this teen romance series, Lee Min-ho played the role of Kim Tan, an heir to a large Korean conglomerate. He falls in love with Park Shin-hye's Cha Eun-sang who comes from a poor family and whose mother is a housekeeper in the mansion of Kim Tan's family.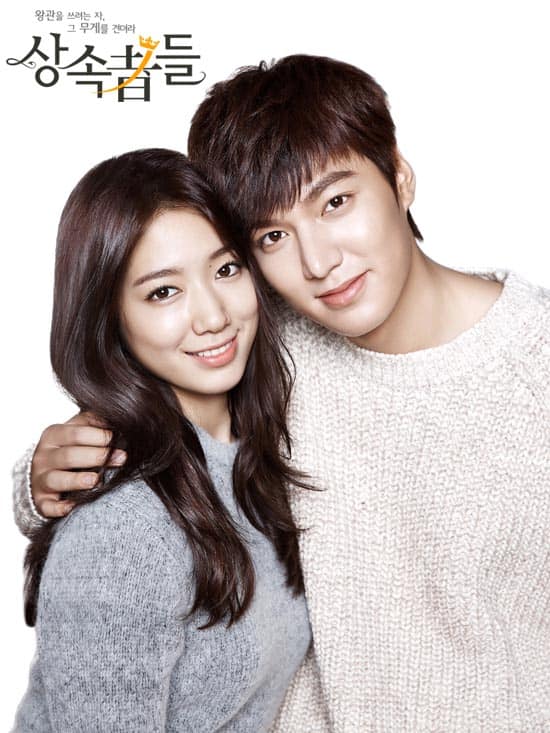 Photo from SBS
There was a memorable line in The Heirs where Kim Tan asked Cha Eun-sang while they were inside a cinema: "Do I like you?"
Lee Min-ho took to Instagram to express his support for his former leading lady on her wedding day. He posted a selfie and captioned it with "Do I congratulate you?" which is obviously referencing his line from The Heirs. While that's funny and witty, what was further hilarious is the fact that Park Shin-hye invited Lee Min-ho to her wedding, but the invitation she sent him was addressed to Mr. Kim Tan. How cute!
Another famous K-drama of Park Shin-hye is 2009's You're Beautiful, in which she starred in alongside Jang Keun-suk, Jung Yong-hwa, and Lee Hong-gi (who attended and performed at her wedding).
The musical rom-com series features Park Shin-hye as Go Mi-nyeo, a girl who aspires to become a nun but who's suddenly forced to disguise herself as her twin brother, Go Mi-nam, and join his band called A.N.JELL while he's away. Although he didn't like Go Mi-nam at first, Jang Keun-suk's Hwang Tae-kyung, the rock star lead vocalist and guitarist of A.N.JELL, eventually warms up to him; later on, he discovers that Go Mi-nam is actually Go Mi-nyeo and starts to fall for her.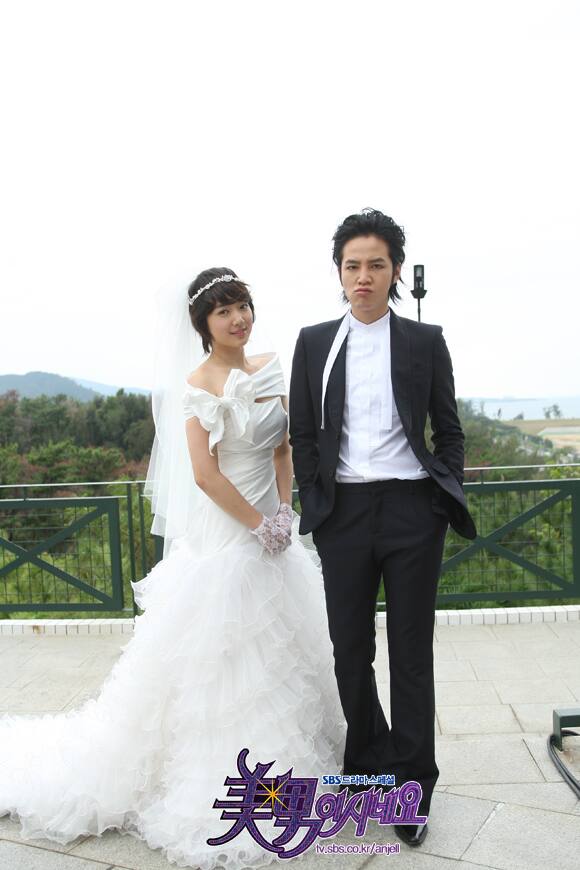 Photo from SBS
Jang Keun-suk engaged with his Instagram followers over the weekend through a fun "Ask Me Anything" Q&A, wherein a fan asked him how he feels about Go Mi-nam's (Park Shin-hye) wedding. To which, he replied seemingly in the tone of his cold and snobbish character in You're Beautiful: "Looks like she threw away Hwang Tae Kyung."
Awww! These posts definitely had us walking down memory lane, as we're reminded of the iconic K-dramas and memorable leading men of Park Shin-hye.
What's your favorite K-drama of Park Shin-hye?

Lead photos from SBS