EXCLUSIVE: Celebs & Personalities We Spotted At NYFW: Carolina Herrera Spring/Summer 2020 Show
Metro's executive editor Kat Cruz-Villanueva is at New York Fashion Week! Check out some of the celebrities and personalities she spotted heading to the venue of Carolina Herrera's fashion show
New York Fashion Week is in full swing!
One of the world's holiest of Holy Grails of fashion inspiration, status-defining style, and bold displays of creativity has once again gathered A-list celebs and society personalities in one place to celebrate the best that the industry can offer.
From couture runway shows and candid street style moments, to exclusive conversations with legendary fashion designers and meaningful discussions with industry leaders, NYFW is filled to the brim with activities, making it undoubtedly the event looked forward to by serious fashionistas in this part of the world come fall.
We've come to expect to see the likes of Vogue editor-in-chief Anna Wintour, fashion powerhouse Carolina Herrera, and entrepreneur/influencer Olivia Palermo and other recognizable faces to be invited to the occasion, but when prominent Filipinos walk alongside them, we definitely feel a surge of pride rise up inside of us!
There enjoying the events and good old New York City itself are Heart Evangelista and her stylist and Metro executive editor Kat Cruz-Villanueva, as well as influencers Nicole Andersson, Laureen Uy, Janine Gutierrez, and Miss Universe titleholders Pia Wurtzbach and Catriona Gray.
Heart, who's gained international celeb status in recent years, is close to becoming a staple at the event while Pia continues to walk runways and Catriona was invited to listen to panel talks about relevant issues in fashion and beauty (this year, she had a chance to listen to Serena Williams!).
With NYFW still rearing with more to showcase, we can all look forward to seeing more of these ladies and their outfits that never fail to impress.
In the meantime, here's a gallery of notable personalities treating NYC's beautiful urban backdrops as their personal catwalks who Kat spotted herself outside the Carolina Herrera fashion show
Make sure to gather style inspo, because these women sure are packing lots of it!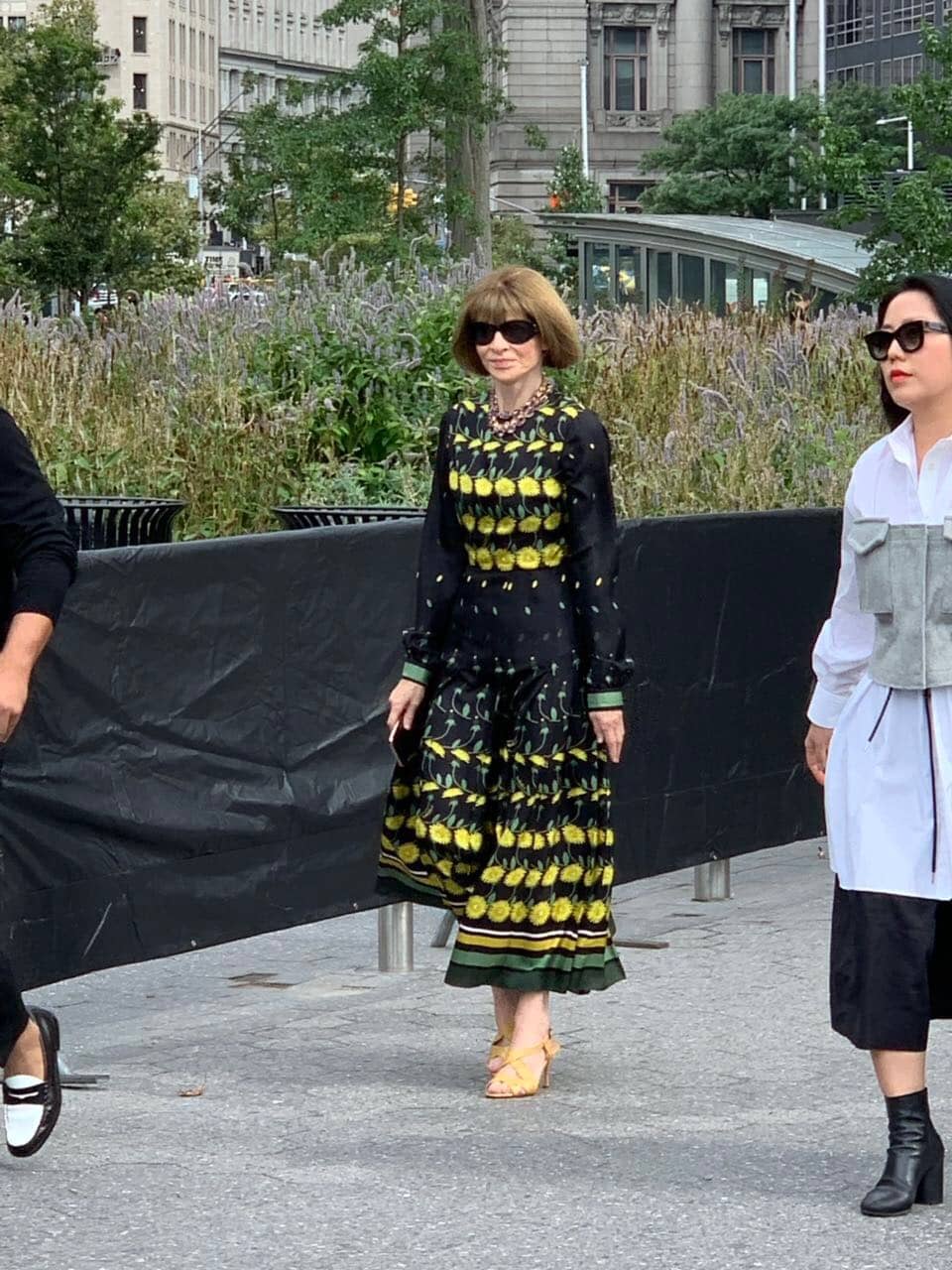 local and international celebs spotted at new york fashion week
local and international celebs spotted at new york fashion week
Photos by Kat Cruz-Villanueva