These Filipino Celebrities Were Born In The Year Of The Rat, 2020's Zodiac Animal
The list includes Kathryn Bernardo, Marian Rivera, and Toni Gonzaga, and they're said to be clever, optimistic, cheerful, and versatile
The rat is the first zodiac animal, which means we've entered a new phase in the 12-year cycle. Hence, the year of the rat symbolizes new beginnings. According to the 2020 Chinese horoscope, the lunar year begins on January 25 and ends on February 11, 2021. The last time the Year of the Metal Rat occurred was 60 years ago.
"Feng Shui queen" Marites Allen explains the cycle, saying, "There are 5 elements (wood, fire, earth, metal, and water) and 12 animal signs. 5 elements x 12 animal signs = 60 years."
Overall, it's said that this year will be "strong, prosperous, and lucky" for all Chinese zodiac signs. But those who were born in the Year of the Horse and Year of the Ox may particularly have a challenging time during Year of the Rat, so Marites advises, "I need you to be careful. You're going to prepare yourself. You may consult with a Feng Shui master [on] how you can align yourself with the year."
The Year of the Metal Rat holds a lot of promise as it will create lots of opportunities for growth and motivate people to succeed. Experts say, however, that to see this prediction come into fruition, the key lies in striking while the iron is hot so as not to miss the golden opportunity. It's a rat race, and things should be fast-paced.
Those who were born in the Year of the Rat are said to be "clever, quick thinkers." They are also "successful, but content with living a quiet and peaceful life." Some of the personalities and characteristics associated with them have a lot to do with being multi-talented, optimistic, reliable, responsible, industrious, organized, affectionate, and thrifty. Men, in particular, are smart, cheerful, and meticulous. Women, on the other hand, are brilliant, versatile, resourceful, and family-oriented.
The Years of the Rat include 1960, 1972, 1984, 1996, 2008, and 2020.
Scroll through the gallery below to see the local celebrities who were born in the Year of the Rat: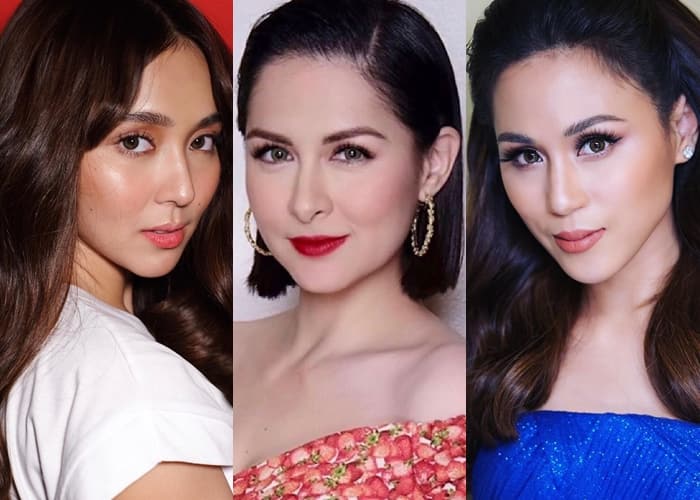 Lead photos from @bernardokath @juansarte @celestinegonzaga